By
for on March 2nd, 2015
'Broadchurch' Series 2: Meet the New Characters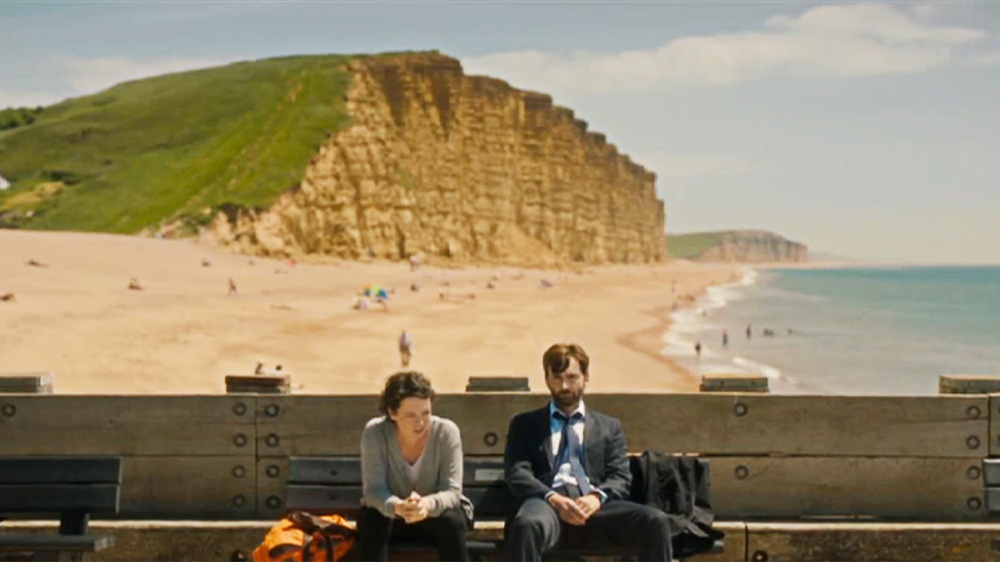 Think back to August 2013. Besides the fact that the weather was likely much warmer than it is right now, you may recall that was also when the very first episode of
Broadchurch
aired on BBC America. An eleven-year-old boy's body was found on the beach and his death was ruled a homicide. And our minds (for the next eight weeks at least) were occupied with the question, "Who killed Danny Latimer?"
In the course of the investigation DI Alec Hardy (David Tennant) and DS Ellie Miller (Olivia Colman) pursued leads involving friends and neighbors of the Latimer family. Even Danny's dad, Mark (Andrew Buchan) was considered a suspect at one point.
In the end, however, Ellie Miller's own husband, Joe (Matthew Gravelle), confessed to and was arrested for the child's murder. This bombshell shattered both of the families involved and shook all Broadchurch citizens, not to mention the viewing audience, to their core.
In case you weren't aware, the US premiere of the next installment of Broadchurch is nigh. It's Wednesday, March 4th at 10 pm on BBC America to be exact.
I've not watched any of the new episodes in advance but I as I understand it, old cases will be revisited rather than jumping into a whole new murder investigation. I also gather from the UK ratings that the series two started strong, dropped sharply in the middle and rebounded for the finale. Having read that series creator Chris Chibnall envisioned the story as a trilogy; it's understandable that the narrative could have gotten bogged down in the middle. Hopefully an exciting conclusion is on the horizon, especially considering that series three has recently been commissioned.
Despite my stringent desire to avoid spoilers, I thought it might be helpful to introduce you to some of the new faces you'll be getting to know in the weeks to come. 
A considerable element of this series has to do with the trial of Joe Miller. So let's meet the legal eagles you'll be seeing on both sides of the Danny Latimer murder case.
Jocelyn Knight QC (Charlotte Rampling)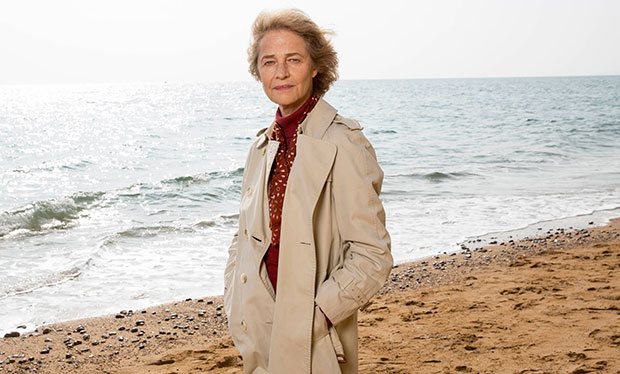 Ms. Knight is a respected, albeit retired, barrister from the Broadchurch area. The Latimers convince her to take up the prosecution's case against Joe Miller.
Abby Thompson (Phoebe Waller-Bridge)
Miss Thompson, Joe Miller's barrister, is caught out at his court hearing when he changes his plea.  
She subsequently becomes junior barrister on the case and assists Sharon Bishop during the actual trial.
Sharon Bishop QC (Marianne Jean-Baptiste)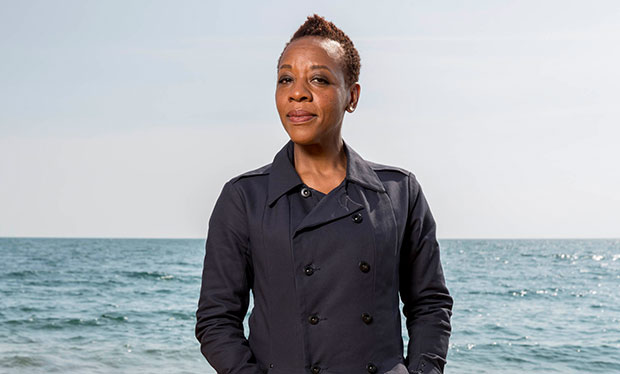 Ms. Bishop, a former student of the aforementioned Jocelyn Knight, is defending Joe Miller. She's apparently one of those lawyers who doesn't take on a case unless she's convinced she can win. Sharon is simultaneously dealing with some family legal problems as well.
Remember the failed child murder case that haunted DI Hardy so tortuously in the first series?  This time around the storyline digs much deeper into Alec's failed investigation than before. Without giving too much away, let's meet some of the characters with a Sandbrook connection.
Claire Ripley (Eve Myles)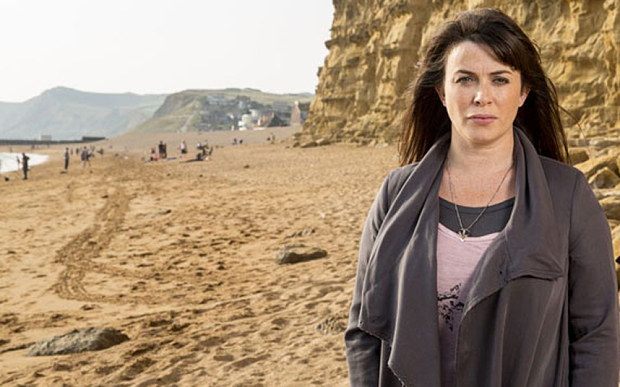 Claire was an important witness in the Sandbrook case. In fact, she was the main reason Alec Hardy was transferred to Broadchurch in the first place.
Lee Ashworth (James D'Arcy
)
Lee is Claire's ex-husband and, on the surface at least, is quite an intimidating fellow. I'll say no more.
So there you have it – the most spoiler-free sneak peek I could muster.  Are you excited about the return of Hardy and Miller? Can series two possibly meet viewer expectations after such a successful precedent? Let's talk about all things Broadchurch here!
---
By
for on March 2nd, 2015
More to Love from Telly Visions