By
for on August 26th, 2012
Britwatch: Torchwood's John Barrowman Joins the Cast of the CW's Arrow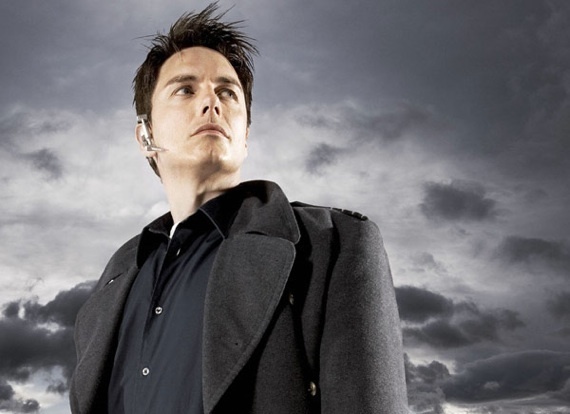 Shame on me for not sharing this particular bit of news last week! The one and only John Barrowman – most famous for playing the amazing Captain Jack Harkness on both Doctor Who and Torchwood – will be joining the cast of upcoming CW superhero drama Arrow.
While I am somewhat ashamed (alarmed?) to find myself encouraging others to watch programming on the CW (which, total hypocrite alert, because I do love some Supernatural), I've heard lots of good things about Arrow. I skipped this particular panel at Comic Con back in July, but my roommate went and raved about this show for two days afterward. So, that seems promising, at least.
Arrow is an adaptation of DC Comics character Green Arrow, and apparently this particular version is supposed to be short on camp and heavy on actual seriousness and drama. Barrowman has signed on for a recurring guest role in the freshman drama's first season, and, per Entertainment Weekly, producers are keeping pretty mum about who is character is supposed to be. Word on the street is that Barrowman will play a "well dressed," "mysterious" and "wealthy" man who is "an acquaintance of the Queen family and a prominent figure in Starling City." I know next to nothing about Green Arrow, as apparently I am more of a Marvel girl these days, but that description certainly screams villain to me. Anyone with more knowledge of this universe care to take a guess?
Truthfully, I would be more excited if this news were that Torchwood were coming back for another season (and that Miracle Day had somehow never existed because it was terrible), it's still great to see Barrowman getting more work in the US because he's fantastic and deserves to be a big star here.  So, here's hoping "recurring" becomes "regular" pretty quickly.
---
By
for on August 26th, 2012