By
for on May 29th, 2020
British Actresses You Should Know: Jessica Raine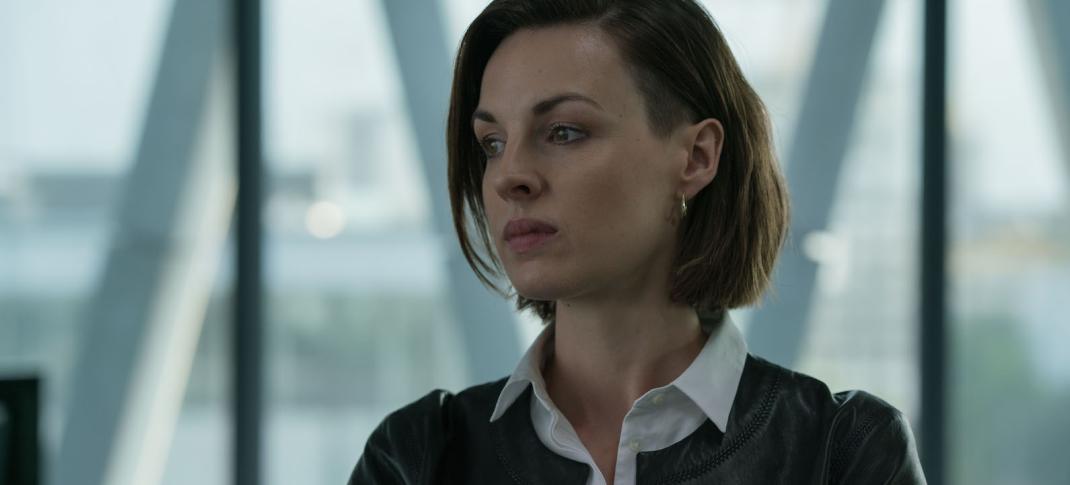 British actress Jessica Raine is likely familiar to many PBS viewers from her roles on period drama Call the Midwife and mystery series Baptiste, but that's certainly not all she's done. 
As a matter of fact, she's appeared in everything from trendy contemporary dramas to Agatha Christie mysteries and everything in between. Her role on Midwife certainly helped propel her to popularity, but she deserves recognition for more than just playing Nurse Jenny Lee.
Here are just a few of Raine's best and most notable roles from the past few years.
An Adventure in Space and Time. Released as part of the celebrations surrounding the show's 50th anniversary, An Adventure in Space and Time is a sort of dramatized Doctor Who biopic that chronicles the story of the show's creation. Raines plays Verity Lambert, the woman who was the show's founding producer and one of the primary figures behind why the series exists at all. (Fun fact: Lambert was the BBC's only female drama producer in 1963, as well as the corporation's youngest.)
Raines is joined by a cast that includes both Sacha Dhawan and David Bradley, who both themselves went on to play rather significant characters on Doctor Who itself. (The Master and the First Doctor, respectively.)
Baptiste. Raine returned to a PBS drama in Baptiste, a grim and complicated murder mystery spinoff of The Missing. She plays a British liason officer working for Europol in an attempt to bring down a Romanian gang and human trafficking ring, and her no-nonsense attitude rubs many characters in Amsterdam the wrong way, including detective Julien Baptiste himself.
It takes some time to overcome her character's confusing backstory, but Raine and series star Tchéky Karyo eventually develop a decent partnership vibe in spite of their characters' initial animosity toward one another. At the moment, it's not clear if she, or fellow Season 1 star Tom Hollander, will be back for Baptiste's already announced second season – both characters were written out in a way that seemed fairly definitive – but it could be interesting to see where the show might take Genevieve from here, now that her biggest case has been cracked.
Call the Midwife. Most people probably initially know Raine from her starring role on Call the Midwife, a popular and heartwarming drama about a group of nurses and midwives in the East End of London in the 1950s and 60s. The actress played Nurse Jenny Lee, whose arrival at Nonnatus House introduced us to the world of this story. Jenny served as the audience stand-in for much of the series' early run, allowing us to see the poverty and injustice of the neighborhood through her eyes.
Raine stayed with the series through its first three seasons, and though the show has continued swimmingly on in her absence, her character still remains on the canvas through the opening and closing voiceovers that are still read by Vanessa Redgrave (as an older Jenny) to this day.
Doctor Who. As with almost every successful British actor or actress these days, Raine too has made an appearance on iconic science fiction series Doctor Who. (This is a fact that's made even more interesting since she also portrayed the show's founding producer Verity Lambert in 50th-anniversary drama An Adventure in Space and Time.)
Raines appeared in the Season 7 episode "Hide" with Matt Smith's Eleventh Doctor. A haunted house story involving an alien trapped in a pocket universe, it's a creepy, atmospheric story that's quite scary at times. (Even if the ending is of the sort that is either going to really work for you or not.) She plays Emma Grayling, a professor's assistant and empath who helps the Doctor connect with the alien, and may or may not be able to help him figure out what's going on with Clara.
Fortitude. This splashy Sky drama Fortitude has had plenty of big names involved over its three-season run, including Stanley Tucci, Christopher Eccleston, Michael Gambon, Luke Treadaway, Michelle Fairley, Dennis Quaid, and more. Billed as a "horror psychological thriller," set on a Norwegian Arctic island, where things appear calm on the surface, but a string of violent and increasingly strange deaths slowly exact a toll on the quiet international community where almost everyone appears to be keeping at least one secret.
Fair warning: This is a dark, disturbing show with everything from suicide and attempted murder, to outbreak-style contagion. If you're looking for happy fluff, this one is not for you.
Raine plays a character named Jules Sutter in the series' first season. She's a newcomer to Fortitude, who's married to Frank, the search and rescue pilot working with the town police.
Jericho. A British period drama with a decidedly Western feel, Jericho is set in a shantytown in the Yorkshire Dales of England during the 1870s.
Raines stars as Annie Quaintain, a recently widowed mother who's forced to sell her house and possessions to pay off her late husband's debts. Penniless and shunned by society, Annie and her two children set out for Culverdale Valley, where an enormous railway viaduct is being built. She sets up a lodging house in the titular Jericho, a lawless shanty town full of rough and rowdy workers. (For the history nerds out there, technically the show is reimagining the construction of the real-life Ribblehead Viaduct.)
Jericho was unfortunately canceled after its first eight-episode season, which is something of a shame given that its tone and time period was something so strikingly different from much of what was on the air at the time.
Partners in Crime. The six-part series Partners in Crime is an adaptation of two of Agatha Christie's Tommy and Tuppence detective novels, which followed a charming, bickering couple from before their marriage to their old age with children. This show adapts both The Secret Adversary and N or M?,  while updating the setting of the story from the 1920s and 1940s of the two novels to the 1950s. This shift puts them in the middle of the Cold War, which while unintended does make a certain amount of sense for the story.
Raines plays Prudence ("Tuppence") Beresford, a quick-witted, irrepressible woman who doesn't see herself fitting in the expected life of home and children. As Christie detectives go, Tuppence and her husband Tommy are quite different from the more familiar Poirot and Miss Marple – they're younger, trendier, and generally more "fun" than some of their counterparts.
Patrick Melrose. This Showtime drama stars Benedict Cumberbatch as an aristocratic playboy (known as Patrick Melrose, obvi) and tells the story of his harrowing journey from a traumatic childhood to survival as an adult. This adaptation of the Edward St Aubyn novels touches on everything from abuse and heroin addiction, to marriage and fatherhood, and almost everything in between.
Raine plays Julia, a fellow mean damaged soul who has an off-again, on-again sexual relationship with Melrose for the better part of three decades.  It's a role that's a bit against type for the actress, who rarely plays characters this dark. But that's what makes it so much fun.
Do you have a favorite Jessica Raine performance? Let's discuss in the comments.
---
By
for on May 29th, 2020