By
for on June 4th, 2022
British Actresses You Should Know: Fiona Shaw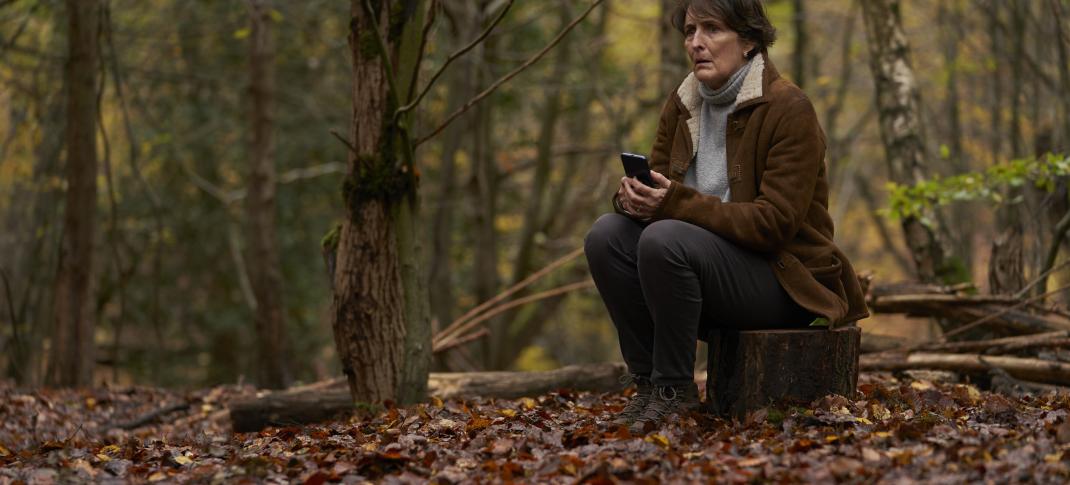 I'm embarrassed to admit that up until the last five years, or so I only knew Fiona Shaw as Aunt Petunia from the Harry Potter franchise. Maybe like me, you weren't aware of her stellar stage career; that she was part of the "new wave" of actors to emerge from RADA (Royal Academy of Dramatic Art) in the 70s and early 80s. Jonathan Pryce, Juliet Stevenson, Alan Rickman, Janet McTeer, Kenneth Branagh, and Mark Rylance were her peers.
Born Fiona Mary Wilson, Shaw is Irish, County Cork-born and raised by an eye surgeon father and a physicist mother. At her parents' insistence, she went to university. After earning a philosophy degree from University College Cork, Shaw was free to pursue her true calling as an actor. With a RADA acting diploma under her belt, Ms. Shaw was on to the National Theatre and, after that, the Royal Shakespeare company. The accolades for her stage performances from the mid-80s to the mid-'00s are too numerous to list here.
However, I will mention two examples demonstrating her boldly unique talents. Shaw's foray into Shakespearean male drag in Richard II (1995) and her award-winning 1996 American stage debut, a solo adaptation of T.S. Eliot's masterpiece, The Wasteland. She has returned to performing the famous poem multiple times in her career. While fewer of us have had the good fortune to witness Shaw's stage prowess, many have taken note of her talents on the big and small screens. Here is a sampling of the various characters and genres Fiona Shaw has embodied over the past three-plus decades.
My Left Foot
Shaw had a supporting role in My Left Foot, the 1989 Oscar-winning biopic about Christy Brown (Daniel Day-Lewis), a poor working-class Irishman who became an artist and writer despite being afflicted severely with cerebral palsy. She plays Dr. Eileen Cole, who specializes in Christy's condition and wants to bring him to her clinic for treatment.
Persuasion
Shaw appeared in the 1995 BBC TV film adaptation of Persuasion, Jane Austen's tale of lost love, reversal of fortunes, and second chances. She portrayed Mrs. Croft, the wife of a successful Navy admiral and, more significantly, the older sister of Captain Frederick Wentworth (Ciaran Hinds), "by all accounts a most charming and agreeable gentleman."
Harry Potter franchise
For most of the 2000s, Shaw played the small but pivotal role of Aunt Petunia Dursley in the Harry Potter films. Despite being the orphaned Harry's guardian, Petunia maintained a simmering jealousy of her late sister, Lily, and great mistrust of all things magical.
Shaw's character appears in all but the final installment of the franchise, all of which are streaming on HBO Max. (Her absence was because the Durselys had to leave their home to escape the torture of Lord Voldemort.) Also, most of Petunia's best scenes, like this one, were left on the cutting room floor.
Fracture
In 2007, Shaw snagged a supporting role in Fracture, a Hollywood legal crime thriller. She played a judge presiding over the case against a wealthy engineer (Sir Anthony Hopkins) accused of attempting to murder his cheating wife. Ryan Gosling played the rising star in the DA's office, trying to bring him to justice.
True Blood 
Shaw returned to the magical realm in 2011 when she joined the cast of HBO's True Blood as Season 4's primary antagonist. She portrayed Marnie Stonebrook, a powerful medium and leader of a Wiccan coven.
When she is possessed by the spirit of an ancient witch who wants to destroy the vampires, she becomes a daunting match for Sookie Stackhouse (Anna Paquin), who has supernatural powers of her own.
Killing Eve 
If the Potterverse wasn't your thing, a more recent role of Shaw's has probably blipped your radar: Carolyn Martens in Killing Eve, a role which won her an Outstanding Supporting Actress BAFTA in 2019. The charismatic head of MI-6's Russia desk, Carolyn is a strategic, intelligent, and sometimes ruthless boss with an obsessive work ethic.
Whenever Carolyn's on the screen, you know you'll be entertained. AMC and BBC America must have thought so anyway, as the upcoming Killing Eve spinoff will center around Shaw's character when it arrives in 2023.
Fleabag 
I usually wouldn't mention a cameo appearance in one of these profiles. However, this single scene from Amazon Prime's Fleabag (written by Phoebe Waller-Bridge, the series creator of Killing Eve) got Shaw nominated for a Primetime Emmy, so I think it's worth highlighting. Fleabag (Waller-Bridge) goes to see a counselor (Shaw) because her father gave her a gift voucher. Rather than letting Fleabag joke or charm her way out of taking their session seriously, she forces FB to see that she's already decided what she will do concerning the Hot Priest.
Kindred 
Hulu's 2020 mystery/horror/drama Kindred features Shaw as Margaret, a grieving mother living in a dilapidated country manor. Her only remaining tie to her dead son is the unborn child his girlfriend Charlotte (Tamara Lawrence) is ambivalently carrying. Margaret and her creepy stepson Thomas (Jack Lowden) are determined to help Charlotte, but their intentions become more questionable as her hallucination-filled pregnancy progresses.
Baptiste 
We end on a credit of Shaw's likely to be familiar to many PBS viewers. In season two of Baptiste, she guest stars as another workaholic character, Ambassador Emma Chambers, whose family has gone missing while on holiday at a mountain resort. Detective Baptiste (Tchéky Karyo) sees her televised appeal and goes to help her reunite with her family.
I hope this list gives you an inkling of the depth of range that Fiona Shaw possesses. She's not just a disgruntled Muggle but a remarkable talent of stage and screen.
---
By
for on June 4th, 2022
More to Love from Telly Visions