By
for on March 17th, 2021
British Actresses You Should Know: Carey Mulligan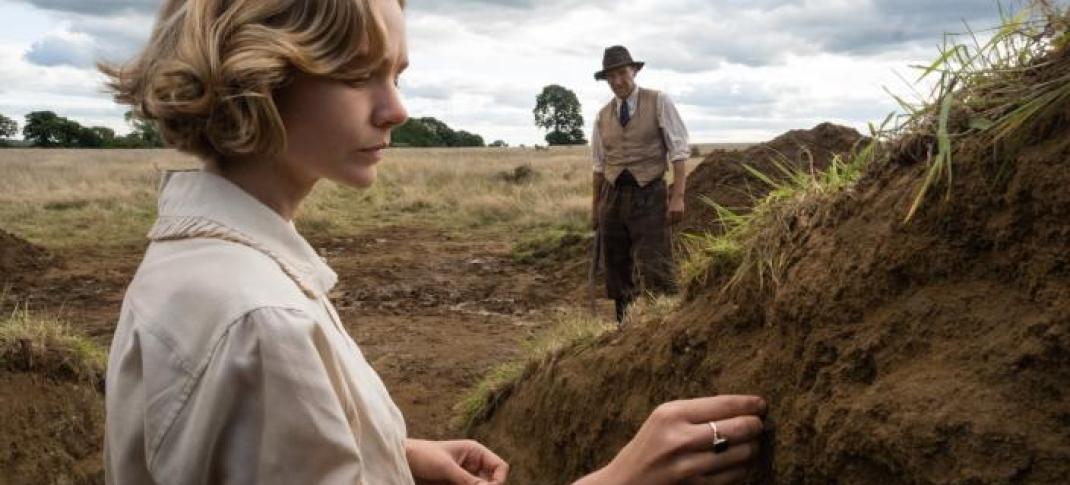 British actress Carey Mulligan has been gracing big and small screens with notable performances since 2005. The wide range of genres on her resume, from classic literary adaptations and indie black comedies to TV crime drama and wartime tragedies, suggests that Mulligan isn't afraid of an acting challenge (or an American accent).
At the age of 35, Carey's already received nominations for most major acting prizes including the Oscar, Tony, Screen Actor's Guild, and Golden Globe awards.  And with her gutsy performance in the 2020 revenge tale, Promising Young Woman causing award buzz this season, she may bring home some hardware very soon.
Let's look at a sampling of Carey's roles over the past fifteen years.
Pride and Prejudice
This 2005 big-screen adaptation of Jane Austen's beloved novel was helmed by Atonement and Darkest Hour director Joe Wright. Keira Knightley and Matthew Macfadyen star as Elizabeth Bennet and Mr. Darcy, that great couple of English literature who I doubt I need to describe any further here.
In her screen debut, Mulligan plays Kitty Bennet, the fourth of the five Bennet sisters. She's basically a giggly, shallow, boy-crazy teenager who's not quite as reckless as her baby sister, Lydia. 
Doctor Who
The Season 3 episode "Blink" was written by Steven Moffat before his time as Doctor Who showrunner. In it, the Tenth Doctor (David Tennant)  and his companion Martha Jones (Freema Agyeman) are trapped in 1969 and actually appear very little in this memorable installment.
Instead, the episode starred Mulligan as Sally Sparrow, a young woman in 2007 whom the Doctor communicates with through DVD Easter eggs. She must use the enigmatic clues provided to prevent the predatory Weeping Angels from taking control of the TARDIS.
An Education
Nominated for Best Motion Picture, this 2009 film is a coming-of-age story set in 1960s suburban London. Sixteen-year-old Jenny Mellor's (Mulligan) life is a meticulously planned series of activities and classes to get her accepted to Oxford. That is until she meets the worldly and much older David Goldman (Peter Sarsgaard) who wants to introduce her to a more exciting and glamorous existence.
Carey was nominated for a Best Actress Oscar for her performance in An Education, her first real leading movie role. She did win the BAFTA that same year and was proclaimed the new Audrey Hepburn by Variety Magazine. 
Never Let Me Go
Based on Kazuo Ishiguro's critically acclaimed novel of the same name, this 2010 film has been labeled a dystopian romantic tragedy.
It stars Mulligan, Keira Knightley, and Andrew Garfield as boarding school friends who experience the usual pains of young love and jealousy. But upon leaving school, they realize that they and their classmates are meant for a very dark purpose and their lives are not their own. Carey plays Kathy H, the last surviving member of the trio who is also the narrator of the story.
Inside Llewyn Davis
This 2013 Coen Brothers black comedy follows one week in the life of Llewyn Davis (Oscar Isaac), an early 60's folk singer struggling to achieve musical success in Greenwich Village in the midst of personal turmoil.
Mulligan plays Jean Berkey, another folk singer, who performs with her husband Jim (Justin Timberlake). Rather than all peace and love, Jean is bitter and foul-mouthed and very angry indeed with Llewyn- who may possibly be the father of her unborn child.
Far from the Madding Crowd
Based on the 1870's Thomas Hardy novel, this 2015 screen adaptation stars Mulligan as independent and headstrong farm heiress Bathsheba Everdene.
With three suitors to choose from (played by Michael Sheen, Tom Sturridge, and Matthias Schoenaerts), Bathsheba's passions initially lead her down the wrong path. It isn't until she perseveres through hardship that she truly understands her heart and the worth of a good man.
Mudbound
This 2017 Academy Award-nominated Southern saga Mudbound depicts two families of Mississippi sharecroppers – one white, one black –whose fates are connected by a series of tragic circumstances at the close of WWII.
Carey plays Laura, a well-bred woman from Memphis who marries one of the McAllan brothers only to find herself raising two children in a run-down shack in abject poverty.
Wildlife
The directorial debut of Little Miss Sunshine and War & Peace actor Paul Dano, this 2018 film is a quietly desperate portrait of a family in crisis.
Mulligan garnered rave reviews for her portrayal of Jeanette Brinson, an abandoned housewife whose husband Jerry (Jake Gyllenhaal) leaves her and their teenage son to fight a dangerous wildfire.
Promising Young Woman
Mulligan's latest role in the directorial debut from former Call the Midwife star Emerald Fennell just garnered her another Best Actress Oscar nomination. 
Promising Young Woman follows the story of Cassie, a former medical student out to get revenge on those responsible for her best friend's rape. A twisty, uncomfortable thriller, Mulligan's performance is unforgettable.
Do you have a favorite Carey Mulligan performance? There are actually a few films here I've yet to see and am excited to give them a look now! Let's discuss in the comments!
---
By
for on March 17th, 2021
More to Love from Telly Visions