By
for on January 16th, 2023
British Actors You Should Know: David Tennant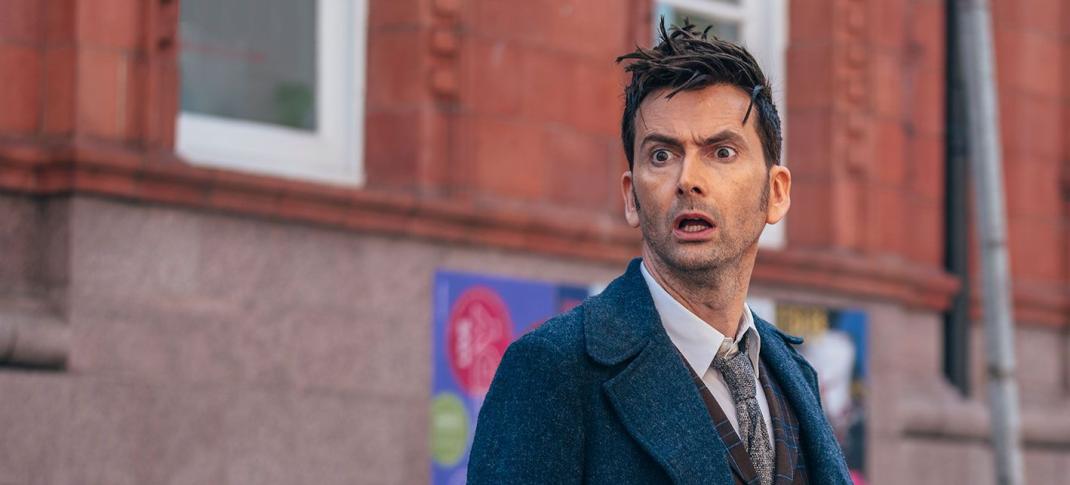 Everything old eventually becomes new again, and that's more often true for Doctor Who than most other television programs. The man who initially rebooted the series in 2005 and former showrunner (Russell T. Davies) is returning to lead the show into its next decade. While he's recast the show for a more modern and diverse landscape and moved it to a new streaming service in the U.S., he's kicking off his second spin in the TARDIS by bringing back a former Doctor (David Tennant) to play (at least some version of) the Doctor again alongside one of his former companions (Catherine Tate). 
Tennant original run as the iconic Time Lord was from 2006 to 2010 (though he technically last appeared in the role in 2013 if you count his one-off return for the 50th anniversary special "The Day of the Doctor"). We'll have to wait until November 2023 to see how his interpretation of the character has changed over the past decade. However, the actor's return gives us a perfect opportunity to talk about some of the other great roles he's played since he last ran around time and space in a blue police box.
Here are our picks for some of Tennant's all-time best roles. 
Most Americans likely first came to know David Tennant through his role as Doctor Who's converse-wearing, catchphrase-dropping (Allons-y!) Tenth Doctor. He played the role for four seasons and a quartet of specials, performing opposite companions Billie Piper, Freema Agyeman, and Catherine Tate and starring in such memorable episodes as "The Girl in the Fireplace," "Blink," and "Midnight".
Still one of the most popular actors to ever take over the TARDIS, Tennant's actually headed back to the show in 2023 to take headline the series' trio of 60th-anniversary specials after Jodie Whittaker's Thirteenth Doctor mysteriously regenerated into a form that looked mysteriously like her former Tenth incarnation (though the BBC is insisting that whoever Tennant is playing is a completely different being.) 
One of the best crime dramas in recent memory, Broadchurch follows the story of a young boy's murder in a small seaside town and the way his death reverberates through the close-knit community. Tennant plays grumpy DI Alec Hardy, an outsider brought in to pair with local DS Ellie Miller (Olivia Coleman) on the case, and the twisty, well-plotted mystery is almost unbearably tense. 
While Broadchurch is a classic example of a show that continued when it absolutely shouldn't have, the series' first season is essentially perfect, with great acting and an ending you won't see coming.
The Netflix corner of the Marvel Television universe always touted itself as the darker, grittier corner of the onscreen franchise. And Jessica Jones more than lived up to that billing, especially during the series' first season, which was an uncomfortably realistic exploration of trauma, assault, and recovery — and featured one of the most terrifying villains in the history of the franchise.
Tennant played that villain, a man named Kilgrave, who can manipulate the actions of anyone that can hear his voice. Combine the whole mind control thing with a truly psychotic nature, and you've got all the makings of a monster. Tennant, it's clear, has a ball playing against his traditional type in this way, and his chemistry with star Krysten Ritter is excellent.
In the dark crime drama Deadwater Fell, Tennant plays a Scottish doctor whose wife and three young children are murdered in a fire, a horrible tragedy that tears apart their small community as those closest to the family begin to question everything they thought they knew about their friends. 
Whether his character is a monster who killed his loved ones or a man being unfairly suspected of a heinous crime is a question only the show itself can answer, but Tennant does a great job of making it feel like the mystery could go either way.
David Tennant may be the last person you'd ever expect to play a serial murderer, but he does excellent work in the three-part drama Des, in which he stars as Scottish killer and necrophile Dennis Nilsen, who killed at least 12 young men and boys in his flat from 1978 to 1983. 
Tennant's performance is marvelously understated and lacks the scenery-chewing grandstanding we often see when popular actors break bad by playing irredeemable monsters. Instead, his Nilsen is generally nice, if sort of strangely creepy, neighbor. Also, the show doesn't glamorize his crimes but rather asks how he was allowed to operate so freely and take advantage of those on the lowest rungs of society for so long.
This note-perfect adaptation of Neil Gaiman and Terry Pratchett's beloved 1990 novel Good Omens: The Nice and Accurate Prophecies of Agnes Nutter, Witch stars Tennant as the caustic demon Crowley opposite Michael Sheen's bookish angel Aziraphale, and their odd-couple-for-the-ages dynamic is so compelling that Prime Video greenlit the drama for a second season, even though the first used all the existing source material. 
But when something is this good, who is going to complain?
Around the World In 80 Days
Tennant leads this latest adaptation of Jules Verne's classic novel, a charming romp that's better than it has any right to be. Boasting a decidedly more modern attitude toward issues of race and gender than the original, as well as great co-stars in Ibrahim Koma and Leonie Benesch, this Around the World In 80 Days feels like a welcome throwback to the days when adventure series could be found all over the dial.
The series' first season ended on a cliffhanger and a hint that a 20,000 Leagues Under the Sea-themed continuation could be in the works, so fingers crossed, I guess.
I loved the original DuckTales series and initially questioned why we needed a modern update to a show that had been such a definitive presence in my childhood. But Disney XD's three-season reboot is fantastic, and Tennant does some excellent voice work as family patriarch Scrooge McDuck.
The show is much more modern in its sensibilities (and thankfully gives Mrs. Beakley and her niece Webigail starring roles) and unapologetic about its nostalgia (Darkwing Duck, Gizmoduck, and more make an appearance.) That his former Doctor Who co-star, Catherine Tate, also voices Scrooge's nemesis Magica Dispel is just the perfect casting this show is so great at. 
In the latest twisty mystery from Sherlock creator Steven Moffat, four people find themselves in a dilemma that could lead one of them to murder.
Tennant stars as Harry Watling, a victor from an English town whose life becomes entangled with those of Jefferson Grieff (Stanley Tucci), a death row inmate in America looking for atonement; Beth Davenport (Lydia West), a journalist who is looking for a story; and his son's maths tutor, Janice Fife (Dolly Wells), who is trapped in a cellar. How they're all connected is a question only the series can answer, but its story is never dull. 
---
By
for on January 16th, 2023
More to Love from Telly Visions