By
for on October 17th, 2013
British Actors: The Next Generation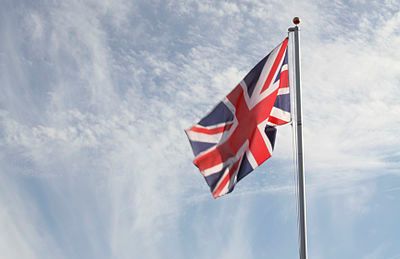 It used to be a common expectation that, in terms of occupation, children would follow in their parents' footsteps.  After all, mums and dads do have the tendency to pass along their own talents and aptitudes to their offspring.  And while for many reasons sticking with the family business doesn't happen nearly as much these days, in the acting world, at least, the practice of carrying on the family profession is alive and well.
Let's have a look at a few of the up and coming British actors out there who have a parent or two to thank for getting them a good start in the world of the dramatic arts.
 Rafe Spall. Mr. Spall the younger has been steadily building an impressive CV of performances. From his appearances in the Cornetto Trilogy films, One Day, and Anonymous to Hollywood blockbusters like Life of Pi and Prometheus, Rafe is definitely carrying on his father Timothy's reputation for prolificacy.
In 2007, father and son joined forces to play Mr. Emerson and his son George in the ITV version of A Room with a View.  
And now Rafe has risen to the status of a rom-com leading man thanks to the 2013 film, I Give It a Year.  
A status never achieved by his father perhaps, but considering that Timothy Spall is one of the top-notch character actors in the English-speaking world, I'm sure Rafe knows he still has work to do in order to deserve any comparison to his father's career. After all how many actors have the range to play Churchill and a cowardly animagus who serves a dark wizard. 
Alice Eve. Actress Alice Eve is the daughter of stage, TV and film actor Trevor Eve and Sharon Maughan whom most of you will remember from her series of old Taster's Choice commercials with fellow Brit Anthony Head. I first became aware of their daughter Alice in the very wonderful, but often overlooked film, Starter for 10 where she played, oddly enough, a siren of a character named Alice. (If you look carefully at the beginning of this clip, you will indeed see the ubiquitous Benedict Cumberbatch as well). 
(Editorial note: Lacy loves this movie too and thinks you should watch it.)
Since then, Ms. Eve has ventured across the pond for some high profile American projects including roles in Entourage, The Raven and Star Trek Into Darkness. The following clip from She's Out of My League features a cameo of Alice's mother and father playing, of all things, her mother and her father. 
If her luck (and her looks) hold out, Eve seems on track to overshadow her father in terms of box office, but it'll take some time to see if she's got what it takes to duplicate her father's longevity and versatility.
Domhnall and Brian Gleeson. This is a clan that follows the old adage that the family that plays together stays together. Eldest brother Domhnall and his younger sibling Brian have appeared in a variety of combinations alongside each other and with their father, the veteran actor Brendan Gleeson. For example, Brendan and Brian play father and son in this doppelganger comedy/crime drama, The Tiger's Tale. 
In Harry Potter and the Deathly Hallows, Part I, Domhnall made his Potter franchise debut as Bill Weasley alongside his dad who always plays a mean Mad-Eye Moody. 
And Noreen, an 18 minute dramedy, is a fully- staffed Gleeson family production with writer/director Domhnall at the helm and Brendan and Brian playing two clueless gardas with no idea about how to process a serious crime scene. 
[This video is no longer available.]
While Brian has done a fair bit of TV work and made a recent appearance as one of the dwarves in Snow White and the Huntsman, it's Domhnall whose star is really on the rise at the moment. In the past three years, he's appeared in Never Let Me Go, True Grit, and Anna Karenina. And with his starring role in the new Richard Curtis romantic comedy, About Time, on the eve of its release, Domhnall Gleeson may become a more recognized name than his father's…well, on Twitter at least. 
Max Irons. Max is the son of Oscar-winner Jeremy Irons and Sinead Cusack, who just so happens to be part of quite a notable Irish acting family herself.  His first screen appearance was as the "curtain call boy" in his dad's 2004 film Being Julia. Since then his career has steadily picked up speed.  In the past two years alone he's appeared in Red Riding Hood, The Host and is currently starring as King Edward IV in the Starz series The White Queen. 
However, I don't know that his famous and distinguished father Jeremy would have taken part in a costume drama quite like this one…oh, wait I think maybe he has. 
Oona Chaplin. Last but not least, up-and-comer Oona Chaplin possesses quite an imposing pedigree.  Her mother, Geraldine Chaplin, has acted non-stop since 1965 when she won her first major role in Doctor Zhivago. Oona's grandfather, of course, was the silent screen comic genius, Charlie Chaplin. And just for good measure, her great-grandfather was renowned American playwright, Eugene O'Neill. 
So how does one live up to such legendary ancestry? You can't, but like Oona you take one role at a time and see what develops. She's worked her way up from guest spots in episodic television to her breakout role as socialite Marnie Madden in the critically acclaimed drama, The Hour.  
And now among other things, Oona finds herself on one of the most watched TV series of the moment, Game of Thrones, portraying Talisa Stark, Queen of the North.
It's anyone's guess how this promising new batch of actors will fare in the long run, but each one on this list has a successful dad and/or mum to help them along the way.  Do you have a favorite second (or third) generation actor that you're keeping an eye on?  Please share with us in the comments below.
---
By
for on October 17th, 2013
More to Love from Telly Visions