By
for on February 17th, 2023
BritBox Snags Wagatha Christie Drama Starring Natalia Tena & Michael Sheen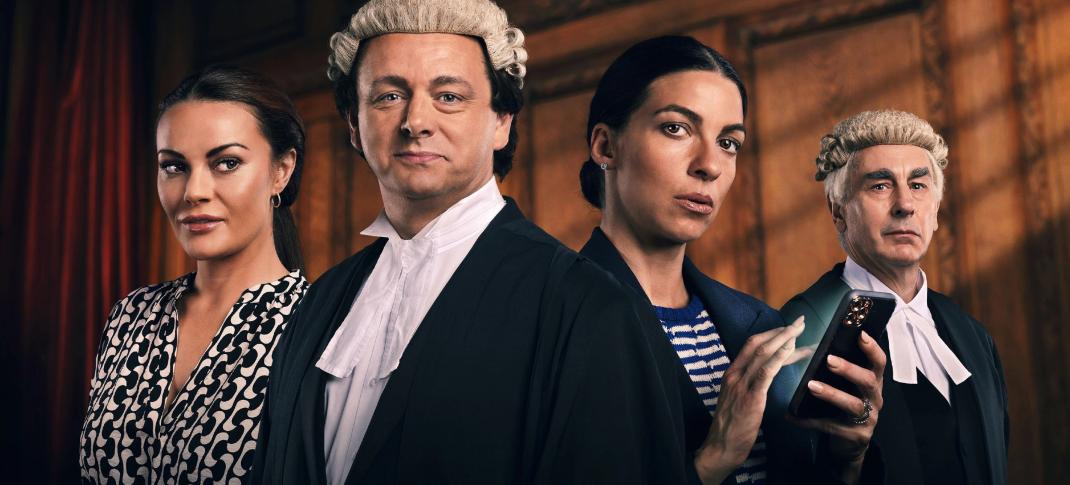 The U.K. has homegrown celebrities who never make it to the U.S. market. Chief among them are footballers who easily reach U.K. A-list status but never bend it like David Beckham or marry up to someone like Victoria, the one-time pop sensation Posh Spice. Most marry childhood sweethearts who become celebrities in their own right, part of the set known colloquially as WAGs (Wives and Girlfriends). Their scandals, like the Wagatha Christie trial, can catch American attention purely due to the punster headlines. Now Anglophiles will learn more, as BritBox has landed Channel 4's miniseries Vardy vs. Rooney: A Courtroom Drama, recounting the Wagatha affair.
"Wagatha Christie" was the punny name given to the libel case between Coleen Rooney, wife of the footballer Wayne Rooney, who Americans have probably heard of, and Rebekah Vardy, wife of footballer Jamie Vardy, who Americans most likely have not. Rooney discovered someone was leaking posts from her private Instagram to the tabloid The Sun. After determining the leaker was one of three in the WAG circle, she did the famous Game of Thrones Tyrion move of fabricating three stories and restricted access so that each suspect saw a different one and, in due course, determined it was Vardy.
Rooney then publicly called Vardy out on Twitter; Vardy at first denied the charge. However, Rooney posted her locked Insta stories as "the receipts," and Vardy backpedaled, implying someone must have hacked her Instagram to access them. When Rooney refused to believe her, Vardy sued, assuming the onus was on Rooney would get the case dismissed or settled out of court. But Rooney prevailed, and the High Court ruled in her favor over Vardy. Since the trial, there have been multiple series on U.K. TV, including rumors A Very .... Scandal is planning to tackle it for its third outing. BritBox's acquisition marks the first high-profile drama to come to the states.
Here's the series synopsis:
Vardy v Rooney: A Courtroom will recreate the high-stakes UK High Court defamation case between the two earlier this year, with two sparring legal teams in the spotlight. The Wagatha Christie case was one of the most high-profile in recent history in the UK. Rooney famously tried to catch out Vardy for selling news stories about her to the tabloids using sleuth tactics, thus dubbed Wagatha Christie. Each day was covered extensively by the press and included many memorable moments.
The cast features Chanel Cresswell (The Bay) as Coleen Rooney and Natalia Tena (Harry Potter) as Rebekah Vardy. Michael Sheen (Good Omens) rounds out the leading cast as high-profile barrister David Sherborne, who represented Rooney, with Simon Coury (Intruder) as Hugh Tomlinson QC (now KC), the prosecutor representing Vardy.
Dion Lloyd (Pride) and Márton Nagyszokolyai (Shadow & Bone) round out the cast as footballer husbands Wayne Rooney and Jamie Vardy, respectively. Both installments of the two-episode miniseries were helmed by director Oonagh Kearney (On The Hemline).
BritBox has not yet set a release date for Vardy vs. Rooney: A Courtroom Drama, but it is expected to debut with both parts in 2023.
---
By
for on February 17th, 2023
More to Love from Telly Visions