By
for on December 5th, 2022
BritBox Picks Up Two British Actor Documentaries For 2023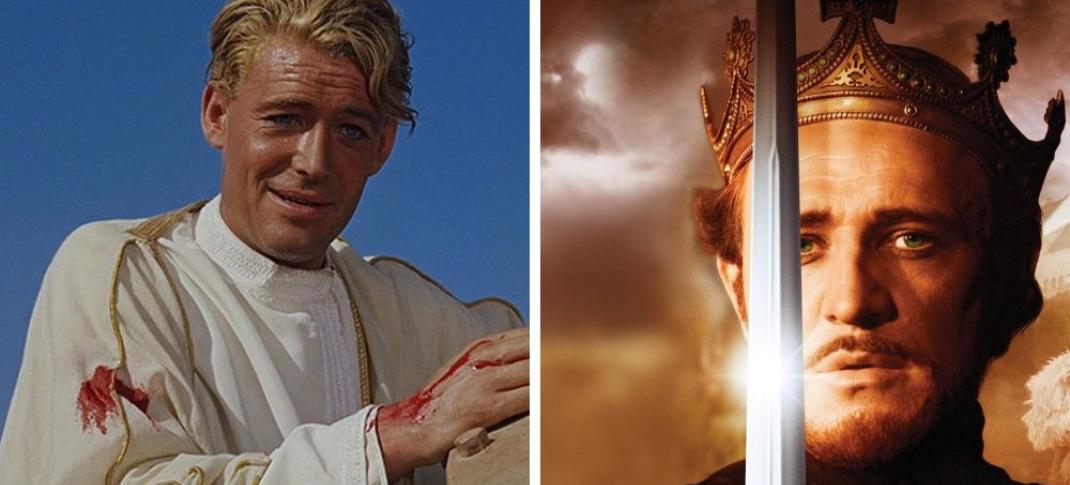 BritBox's December 2022 offerings may be throwbacks to the streaming service's original intent, but that's just the deep breath before the ITV and BBC owned hurls itself bodily into 2023. The service is getting into producing originals in a big way, with plans for an Agatha Christie interconnected universe, several new mystery series in the works, and spinoffs like The Sister Boniface Mysteries and Beyond Paradise in production. But it's also starting to beef out its movie offerings with a pair of perfectly aggregated documentary films to fit its brand: The Ghost of Richard Harris and Peter O'Toole – Along the Sky Road to Aqaba.
The Ghost of Richard Harris debuted in September 2022 at the Venice Film Festival. The actor is known to modern viewers best as the Original Dumbledore, but he had a long career before Harry Potter, including starring in the Oscar-nominated This Sporting Life and Camelot. However, he was even better known for his hard-partying ways, with a reputation for drinking and riotous behavior.
The documentary will feature his children, who followed in his footsteps to Hollywood, including Jared Harris (The Crown), Jamie Harris (Carnival Row), and director Damian Harris (Brave The Dark), as well as co-stars Vanessa Redgrave and Dick Cavett, and his late wife, Elizabeth Harris.
Speaking to Variety when the film originally debuted in Venice, director Adrian Sibley admitted he'd originally spoken to Richard Harris about making the documentary circa 2002, when his career revived due to Harry Potter and the Sorcerer's Stone and Harry Potter and the Chamber of Secrets. Jared Harris says his father's reply was, "I'll do it, but only if I can tell the truth half the time."
Peter O'Toole – Along the Sky Road to Aqaba only just debuted recently at the end of November 2022 in Spain. Directed by Jim Sheridan, who ironically also appears in The Ghost of Richard Harris, the documentary is structured into four acts, each introduced by a quote from or about the Lawrence of Arabia star to encapsulate that period of his life. 
Nominated seven times for Best Actor, the new documentary covers everything about O'Toole from his self-belief to his alcoholism, using his own words, gleaned from 100s of hours of footage, allowing him to act as a narrator for his own life. It also includes interviews with O'Toole's family, artists, actors, and directors, including Sir Kenneth Branagh, Brian Cox, Stephen Fry, Sir Anthony Hopkins, and Sir Derek Jacobi.
The Ghost of Richard Harris is a feature-length doc from Bright Yellow Films, Samson Films and Groove International, originally produced for Sky in the UK, while the Peter O'Toole film was produced by Matter Of Fact Films in association with Treehouse Media and Alice Productions. Both are internationally distributed by Abacus Media.
The Ghost of Richard Harris and Peter O'Toole: Along the Sky Road to Aqaba are expected to stream on BritBox in early 2023. 
---
By
for on December 5th, 2022