By
for on March 30th, 2022
'Bridgerton' Stars Simone Ashley and Jonathan Bailey Will Both Return for Season 3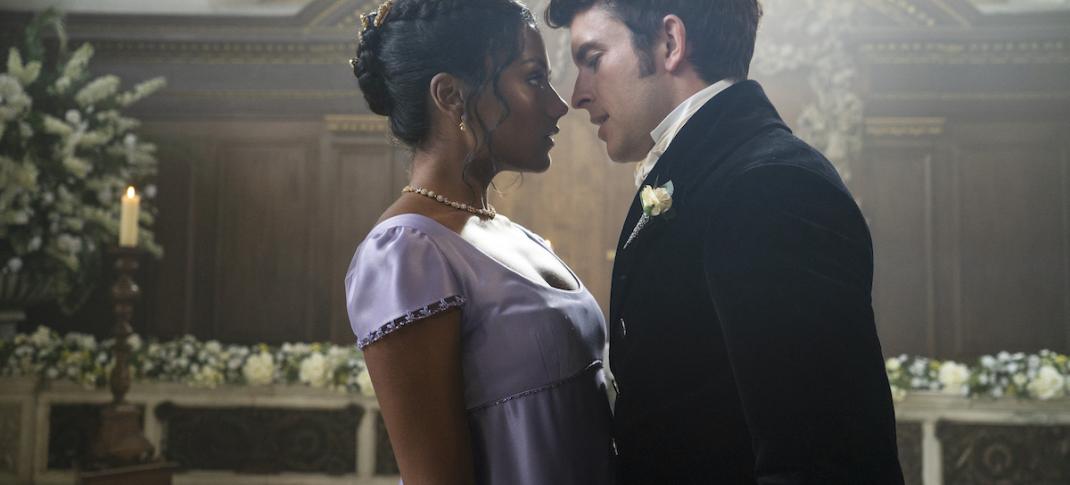 Never let it be said that Netflix doesn't learn from its mistakes. After somehow managing to not sign breakout Season 1 star Rege-Jean Page to a long-term contract and allowing the actor to slip through their fingers in the wake of the series' megapopular first season, Bridgerton will be taking no such chances with its leading lord and lady from Season 2.
According to Deadline, stars Jonathan Bailey and Simone Ashley are both officially returning for the third season of the show as Viscount Anthony and Viscountess Kate Bridgerton. The duo wed at the end of Season 2, but thanks to a painfully slow-burn courtship the pair had precious little screentime together as a proper couple, something it's likely many fans hope the show may try to rectify in the series' next outing. 
"We're going to be back! Kate and Anthony are just getting started," Ashley told Deadline. "We have the amazing Jess Brownell who is taking the lead as showrunner in Season 3. In Season 2, there was a lot of push and pull between Kate and Anthony, there were complications with the family, and then they find each other towards the end. I think everything is just starting. I'd like to see Kate just let go a bit more and play more in Season 3 and kind of swim in that circle of love together. I think they both deserve it."
While the Julia Quinn books the series is based on rarely feature specific couples beyond the title in which their love story takes place, in just two seasons, Bridgerton has already evolved into more of a traditional ensemble sort of story. Season 2 featured significant subplots for multiple supporting characters, including Eloise, Penelope, and Colin unfolding right alongside Kate and Anthony's romance, and it was honestly awkward that Daphne's husband Simon was so glaringly absent from all family proceedings. (Including his brother-in-law's society nuptials!)
So, in many ways, it's a relief to know that we'll get to see some portion of "Kathony's" story continue, especially since they're likely meant to live in the same house alongside the rest of the Bridgerton clan with Kate as the new Viscountess. (And it would be really strange if they were just...never around.) 
Other details on Season 3 remain scant at present. (Not a surprise, since Season 2 only premiered last week.) If the Netflix series continues to follow Quinn's books, the next title up should be An Offer from a Gentleman, which follows the story of second son Benedict Bridgerton. But given that this novel involves a significant time jump as well as some problematic themes, it's unclear how much of its story might need to be changed, or perhaps merged in some way with elements from the fourth book in the series, Romancing Mr. Bridgerton (Colin's story). We'll most likely find out in 2023. 
Seasons 1 and 2 of Bridgerton are now streaming on Netflix.
---
By
for on March 30th, 2022
More to Love from Telly Visions