By
for on November 27th, 2019
A Brand New 'Emma' Offers a Sly, Intriguing Take on a Jane Austen Classic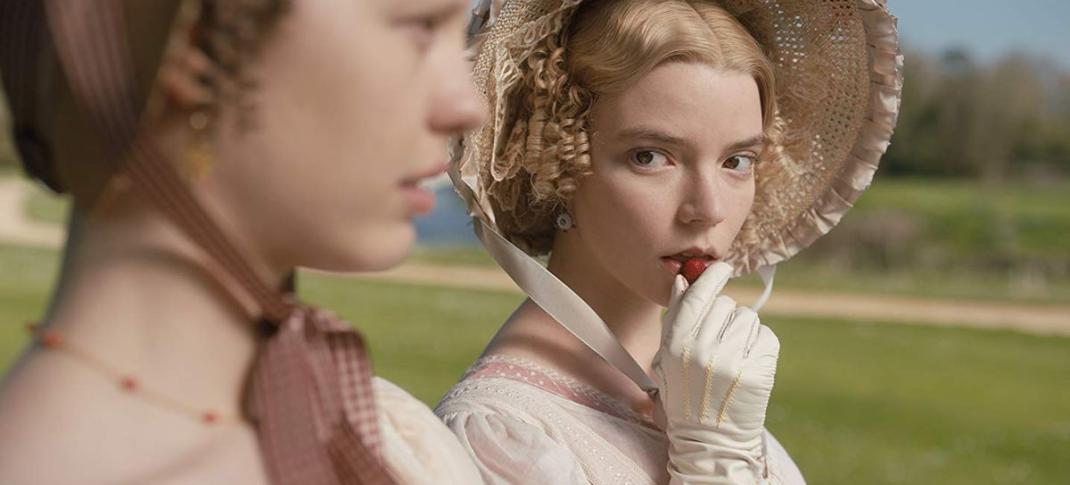 It's true: Maybe we don't actually need another onscreen adaptation of Jane Austen's Emma, given the fact that there's already a fairly great feature film version starring Gwyneth Paltrow and an amazing television adaptation starring Romola Garai out there just waiting for us to watch them. (Whether for the first or fifteenth time.) 
But, since we're getting another one whether we like it or not, it's an unspeakable relief to discover that the trailer for this upcoming 2020 update starring Anna Taylor-Joy looks great.
Austen's beloved classic follows the story of the viacious Emma Woodhouse, the queen bee and champion matchmaker of her small town.  After a series of misguided matches and relationship missteps, can the ultimate romantic find a partner for herself? (Spoiler: Of course she can. This is an Austen story. But it's the journey that's half the fun.) 
Watch the trailer for yourselves below. 
This particular big-screen adaptation is directed by Autumn de Wilde, her debut feature. Perhaps that's why the film already feels as though it has its own quirky sensibility that sets it apart from the tales of Miss Woodhouse we've seen before. Fresh eyes, and all that. 
aylor-Joy, known for her role on Masterpiece period drama The Miniaturist as well as the most recent season of gangster drama Peaky Blinders, not only completely looks the part of Emma, but manages to convey a certain quirky irreverence in every moment she's onscreen. Bill Nighy plays her equally oddball father (and steals every scene in the trailer in which he appears.) They're also joined by Johnny Flynn as Mr. Knightley, Gemma Whelan as Mrs. Weston, The Durrells in Corfu favorite Josh O'Connor as Mr. Elton, Mia Goth as Harriet Smith, Callum Turner as Frank Churchhill and Rupert Graves as Mr. Weston. 
Emma arrives in theaters on February 21, 2020. 
What do you think of the trailer? Does this look like an adaptation of Emma you'd watch? Let's discuss in the comments. 
---
By
for on November 27th, 2019
More to Love from Telly Visions