By
for on December 12th, 2020
Billie Piper's 'I Hate Suzie' Performance is a Chaotic Tour De Force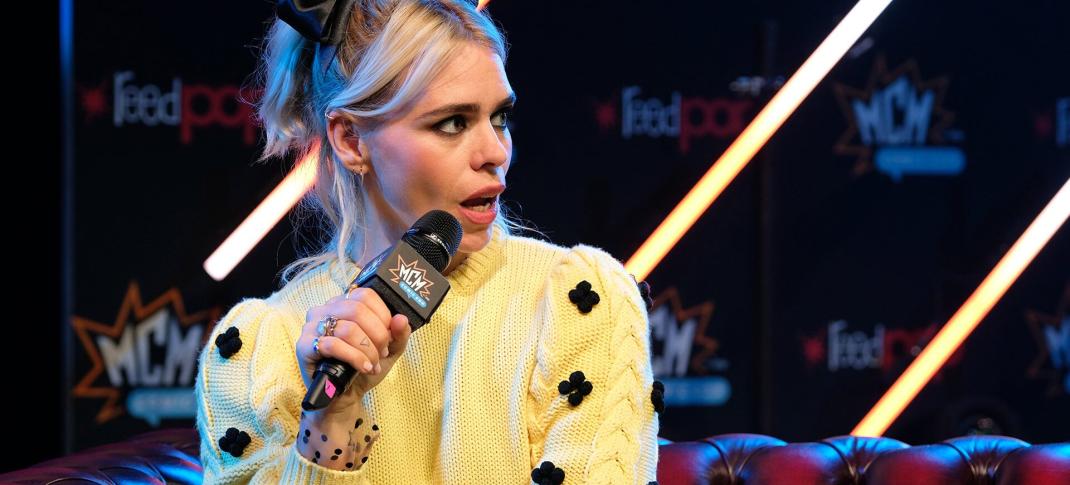 HBO Max original I Hate Suzie is probably not going to be a show for everyone. It's messy and lewd, anchored by a lead character who is selfish, self-centered, and regularly difficult to like or sympathize with. Yet, it's also generally impossible to look away from, a blazingly entertaining car wreck of a comedy that swings for the fences and doesn't always make the shot, but that nevertheless deserves credit for its ambition in even trying. 
Billie Piper plays the eponymous Suzie Pickles, a relatively C-list actress who launched her career on a singing competition as a youth, and has kept it through cult sci-fi hits about alien warrior women and Nazi zombies. But when a celebrity hack reveals nude photos from her phone, she's suddenly thrust into the national limelight. And not in a way she ever could have expected (or wanted). The photos show Suzie with a man who is very clearly not her husband, and suddenly everything from her family to her marriage to her career - and she's only just been tapped to play a Disney villain! - is falling apart. 
The eight-episode series is divided into half-hour installments each named after a various stage of grief - "Shock," "Denial," "Bargaining," Acceptance", etc - as Suzie attempts to work through the fallout from the hack, both within her own psyche and in her day-to-day life. The episodes vary wildly in tone and format, and one of the absolute best things about this show is the varied way that it embraces how these titular emotions might actually play out visually onscreen.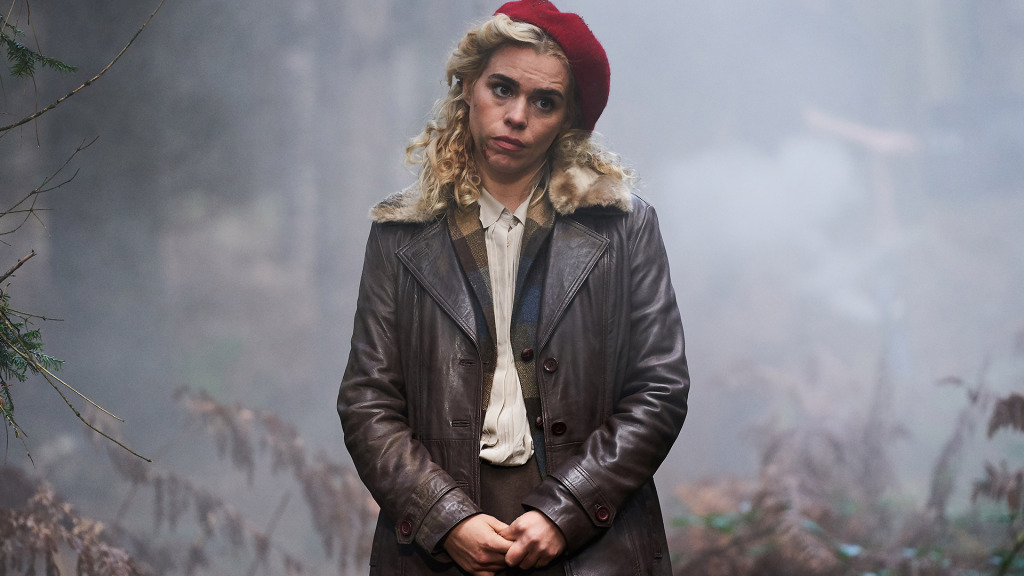 "Shock" for example is a disoriented mess of competing characters, dialogue, and subplots, as Suzie tries to host a photoshoot in her home, manage her furious husband and look good in blood-covered fake fur, as the news of her hacked nudes breaks. "Denial" literally feels like the woozy, confusing drug binge that makes up the majority of the episode's plot. And "Fear" is full of tension and dread, incorporating literal jump scares in a way that would do any horror movie proud. It's a remarkably well-done mix of genres and tones and, taken all together, feels like something we've never really seen on television before.
Piper's performance is positively transcendent, the sort of career-defining work that should land her dozens of high profile opportunities afterward, if only I trusted that enough Americans could figure out how to access HBO Max in order to watch I Hate Suzie. (A rant for another day. My point is: If you've seen this show, tell your friends. It deserves so many more eyeballs than it's likely to get.) Her relentless, chaotic energy is a thing of wonder, as Suzie shifts between upset about the various professional hurdles she's now being forced to address, confusion about what it all really means for the state of her self and life, fear about confronting any of those emotions and lots more.
As a performer, Piper must constantly balance competing and usually conflicting emotions: Panic and composure, resentment and acceptance, shame and defiance.  Suzie's choices are often terrible and/or selfish, but Piper never fails to make them understandable, grounding her character in real emotion and interiority.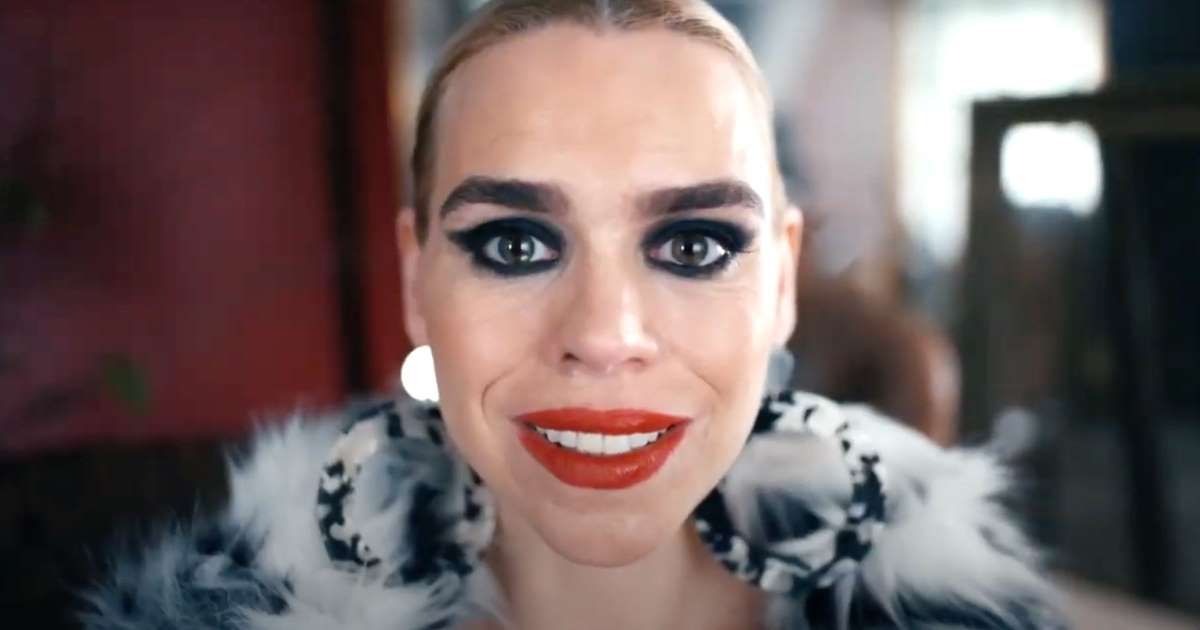 As Suzie struggles with the realization that perhaps her life has never been as perfect as she's liked to claim, she is simultaneously overwhelmed by inertia and anxiety, as well as the added pressure of societal expectations for a woman of her age and status. (She's meant to grovel, forever, to the husband she's wronged, because that's just How It Works.) Much of this is explored through her relationship with her BFF and manager Naomi (Leila Farzad) and their relationship has a fresh honesty to it we don't always get from female friendships on screen. 
There's a lot about I Hate Suzie that will resonate with fans of Phoebe Waller-Bridge's Fleabag, a problematic story built around a challenging central character that explodes a lot of television norms along the way. And as much as viewers may struggle with how they feel about Suzie herself, the show never asks us to chose a particular side. Yes, watching her be stripped of her own power and agency is deeply uncomfortable, but viewers are also allowed - even encouraged - to be furious with her for her choices and mistakes, and those feelings can and should exist easily alongside one another. 
The ending of this story is something that feels simultaneously like a complete thing - I got emotional a couple of times during "Acceptance" - and a temporary endpoint in a world worth visiting again. Maybe this is simply a character - and performance - I'm not really willing to let go of quite yet, but its final moments certainly seem to leave the door open to see where the story goes next. But whether this is truly the end of our journey with Susie Pickles or not, I Hate Suzie is definitely a show that will stick with you long after the final credits roll. 
Have you watched this series yet? Let's discuss in the comments. 
---
By
for on December 12th, 2020
More to Love from Telly Visions