By
for on May 26th, 2018
Benedict Cumberbatch to Star in 'Brexit' TV Drama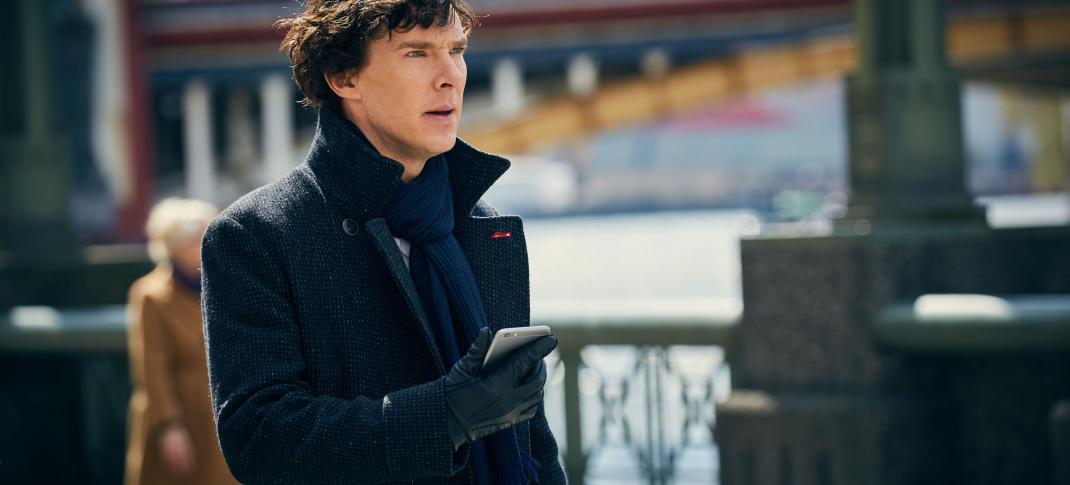 Sherlock star Benedict Cumberbatch is taking on a very different sort of role in his next project. The actor is set to star in Brexit, a Channel 4 drama that will tell the story of Britain's landmark vote to leave the European Union. 
That's a working title, by the way; so don't be shocked if the one-off drama changes its name before it makes its way to air next year.
The thriller will be written by playwright Jason Graham, and aims to unpack the issues behind the historic campaign. Black Mirror's Toby Haynes will direct. Brexit is currently tentatively scheduled to air in early 2019, shortly before the U.K. officially departs the E.U in March.
Cumberbatch will play Dominic Cummings, the leading strategist and campaign director behind the Vote Leave movement.
If you follow this issue at all, you know that Cummings is still in the news today, complaining that the Brexit process has become a "train wreck" and encouraging the Tories to dump Prime Minister Teresa May. So you know, there's still plenty of drama to be mined here.
"I'm so excited — not to mention a little nervous — to have this chance to try and get under the skin of what happened during that historic vote," Graham said in a statement. "I hope by going behind-the-scenes of the campaign, we're able to interrogate the consequences of what happened during these eight weeks that have changed the country forever. To work with this incredible team and Channel 4 to bring this story to life on screen is a real honor."
The official press release describes the drama thusly:
At a time when the ethics, legalities and political impact of data-mining has never been more debated, and when investigations examining possible links between Vote Leave's campaign and data companies are making front page news, Brexit (w/t) is a profoundly timely drama that brings into sharp focus the many weapons used in today's political battlegrounds.

From political strategists and pollsters to disrupters and provocateurs – the decisions taken and platforms set out during those eight weeks in the summer of 2016 have had reverberations throughout British politics and across the globe like no other event since the fall of the Berlin Wall. Going beyond the well-known public appearances of famous faces to peak instead behind the curtain, Brexit (w/t) will explore the anatomy of a modern data-driven election campaign, and the divisive figures driving it from the shadows.

Venturing from high street campaigning to top level political influence, and then stepping even further into the darker corners of the internet, Brexit (w/t) sets out not to be an analysis of who was right and who was wrong, but rather is the story of how it happened, and why.
Cumberbatch is perhaps best known for his performance in Sherlock, but he's been keeping himself plenty busy since the mystery series wrapped its fourth season a little over a year ago. Most recently, he's starred as Marvel hero Doctor Steven Strange in Avengers: Infinity War, the title character in Showtime drama Patrick Melrose and a heartbroken father in The Child in Time.
Are you intrigued by the idea of Cumberbatch in a Brexit drama? What other kinds of roles would you like to see him take on? Let's discuss.
---
By
for on May 26th, 2018
More to Love from Telly Visions