By
for on June 6th, 2023
Benedict Cumberbatch to Play American Folk Singer Pete Seeger In Upcoming Bob Dylan Biopic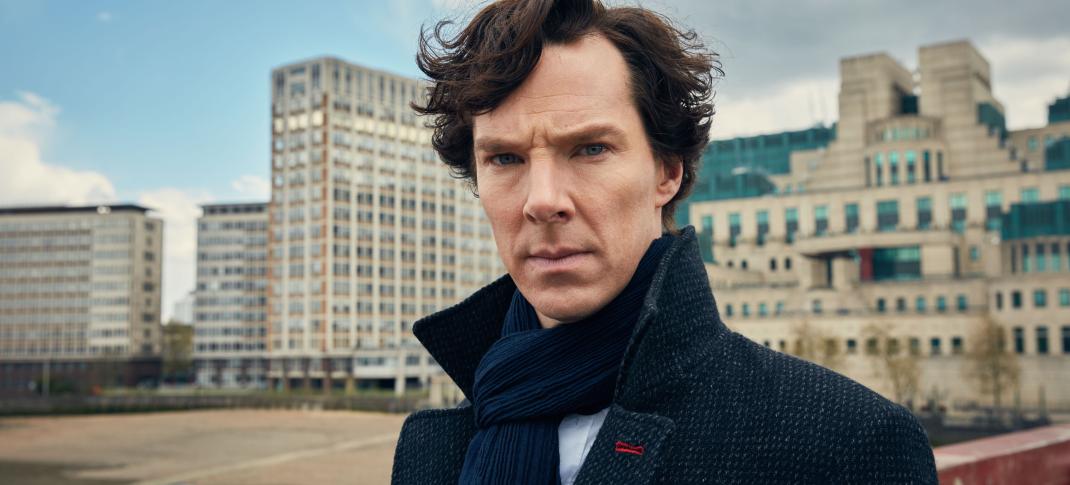 Benedict Cumberbatch is one of the most quintessentially British actors working today: Cerebral, known primarily for his starring roles in high-end prestige dramas and memorable turns as real-life figures such Stephen Hawking and Alan Turing. (Heck, even his turn as a Marvel superhero has him playing the guy who's a magical brain surgeon for goodness' sake!) And, of course, there's his distinctly Britsh, aristocratic name, which spawned a small cottage industry of internet jokes and memes when he first rose to international prominence as the star of Sherlock. 
But after his Oscar-nominated turn as a repressed cowboy in Jane Campion's should-have-been-Best-Picture winner The Power of the Dog, Cumberbatch seems to be stretching into new territory, from playing a disturbed puppeteer in upcoming Netflix series Eric, a man who can practically live forever in How to Stop Time, and a young father who may well be losing his grip on reality in The Thing with Feathers. But the strangest role that's popped up on the actor's to-do list has to be....American folk icon Pete Seeger?
Yes, apparently Cumberbatch has joined the cast of the upcoming A Complete Unknown, which is set to chronicle the early life of Bob Dylan. Current "It Guy" Timothee Chalamet is playing Dylan and director James Mangold apparently confirmed the British actor's involvement in a recent interview with Deadline. And it's an....intriguing choice to say the least. (No word if Cumberbatch will be singing in the film at any point, but given that Chalamet is...well, the odds aren't exactly zero, are they.) And what on earth will the accent be like?
A Complete Unknown will reportedly explore Dylan's early years in New York City and the groundbreaking electric set at the Newport Folk Festival in 1965. Seeger himself played a crucial part in shaping Dylan's life, both in terms of his music and his activism, and was a longtime influence on his work. He was an early supporter of the then-rising artist, helped steer his debut album to Columbia Records, and invited him to perform at the Newport festival that would ultimately turn out to be so controversial.
The 1965 performance saw Dylan, who normally sang alone and acoustic in everyman garb, shock audiences by strapping on electric guitar and debuting an entirely new sound. To many, this was nothing less than a musical betrayal, and much of the traditional folksy crowd booed. An apocryphal --- and likely untrue --- tale said Seeger himself was so upset that he grabbed an axe and threatened the sound system. So, you know, at least this movie isn't going to be boring. (Insert that "the girls are fighting" meme here.)
Alongside Chalamet and Cumberbatch, the film also reportedly features  Monica Barbaro (Top Gun: Maverick) as Joan Baez and Elle Fanning (The Great) as a fictional lover of Dylan's from the 60s.
"It's such an amazing time in American culture," Mangold told Collider when asked what drew him to the Dylan film. "The story of a young, 19-year-old Bob Dylan coming to New York with like two dollars in his pocket and becoming a worldwide sensation within three years — first being embraced into the family of folk music in New York and then, of course, kind of outrunning them at a certain point as his star rises so beyond belief. It's such an interesting true story and about such an interesting moment in the American scene."
Filming is reportedly slated to commence this August.
---
By
for on June 6th, 2023
More to Love from Telly Visions