By
for on November 16th, 2023
'Belgravia: The Next Chapter' Will Explore the Original Series' Legacy of Secrets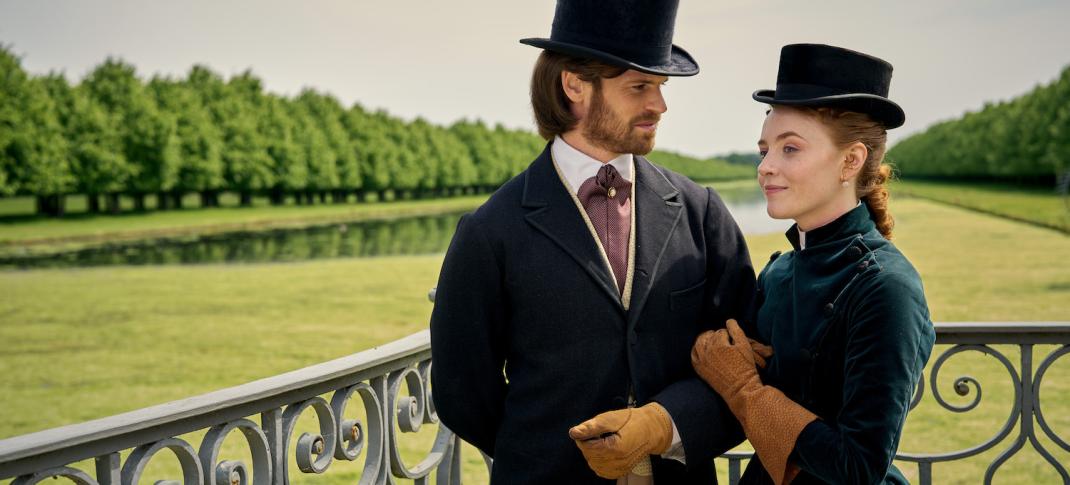 Sometimes you really can go home again. Or, at least, to someplace reasonably close to it. This is, essentially, the promise at the heart of Belgravia: The Next Chapter, a sequel series that seems to be working overtime to try and correct the flaws of its predecessor. Based on creator Julian Fellowes's (Downton Abbey) book of the same name, Belgravia originally aired as a limited series in 2020, but it struggled to find an audience. Part of the reason for this is that, despite its A-list pedigree and a delightful cast that included such luminaries as Harriet Walter (Killing Eve) and Philip Glenister (Steeltown Murders), the drama simply wasn't very good. (Its story somehow managed to make infidelity, secret pregnancies, and long-lost children dull, a feat I would have never believed Fellowes capable of.)
Set in the affluent London district for which the series is named, the original Belgravia followed the dramatic aftermath of the Duchess of Richmond's ball in 1815, an event which in real life famously occurred the night before the Battle of Quatre Bras and which, in the world of the series, kicked off a decades-long story of secret marriage and hidden child. This second installment will jump several decades forward in time to follow the lives of several of the descendants of characters from the original series --- and check in on a few familiar faces. 
This shift offers the show a unique chance to start over, complete with a new cast, a fresh focus, and hopefully a better understanding of what worked the first time around and what didn't. The series' setting among the upper echelons of London society still offers plenty of opportunities for fascinating storytelling, and perhaps the show can get the story of a secret illegitimate parentage right the second time around. 
Belgravia: The Next Chapter will pick up in 1871, three decades after the events depicted in the series' first season. This installment will focus on Frederick Trenchard, the third Lord Trenchard, and the illegitimate child Susan (Alice Eve) found herself pregnant with at the end of last season following her ill-advised affair with John Bellasis (Adam James). 
Frederick's love interest is Clara Dunn, a newcomer to London society, who knows little of life in the world of Belgravia. But Frederick's troubled childhood --- likely a product of the complicated home life that saw his father raising a son he knew wasn't his own and a mother who had already proven herself to be chronically unhappy --- has left him deeply insecure, a fact which challenges his courtship of, and marriage to, Clara. 
The series stars Benjamin Wainwright (Gangs of London) as Frederick Trenchard, Harriet Slater (Pennyworth) as Clara Trenchard (née Dunn), Edward Bluemel (Sex Education) as Dr. Stephen Ellerby, Toby Regbo (Reign) as Rev. James Trenchard, Hannah Oslow (This Is Going to Hurt) as Emily Dunn, Sophie Thompson (Silo) as Mrs. Dunn, Claude Perron (Emily in Paris) as the Marquise D'Etagnac, Sophie Winkleman (Sanditon) as the Duchess of Rochester, and Elaine Cassidy (Sanctuary: A Witch's Tale) as Davison. Alongside Eve, Richard Goulding (The Crown) will also return from the series' first chapter as Frederick's adopted father, Oliver Trenchard.
Here's the series synopsis. 
Lord Frederick Trenchard marries the striking Clara Dunn, bringing her into the glamorous world of high society. Their marriage is full of love and passion, but Frederick bears the burden of a family secret. As Frederick finds solace in his work, and Clara begins to forge her own path, scandal threatens to tear them apart. Only the truth can reunite them.
"I'm so proud of everything this dedicated team accomplished with the original Belgravia series. I cannot wait for the world to return to Belgravia for this new iteration, expertly crafted by Helen Edmundson," Fellowes said in a statement. "Old and new fans alike will be swept off their feet with an emotionally engaging story, memorable characters, and brilliant production and costume design."
The series is written by Helen Edmundson (Dalgliesh), who also serves as showrunner and executive producer. The bulk of the creative team behind the original series is returning for this sequel, with Gareth Naeme, Nigel Marchant, Joanna Stevens, and Fellowes also serving as executive producers. The series is directed by John Alexander (Sense & Sensibility), Paul Wilmshurst, Marisol Adler, and Roger Goldby. And Colin Wratten (Killing Eve), who produced the original series, returns as producer. Belgravia: The Next Chapter is a Carnival Films co-production with MGM+ Studios and will be distributed by NBCUniversal Global Distribution.
Belgravia: The Next Chapter will premiere on January 14, 2024, at 9:00 p.m. EDT/PDT on MGM+. The original series is currently available to stream on MGM+ and will be made available to view for free on the MGM+ app and across participating partner platforms from December 31, 2023 - February 29, 2024. 
Stream Now
Downton Abbey
The hit drama centers on a great English estate on the cusp of a vanishing way of life.
Image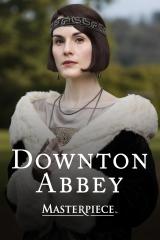 ---
By
for on November 16th, 2023
More to Love from Telly Visions