By
for on March 26th, 2014
To Be, Apparently: Benedict Cumberbatch to Perform 'Hamlet' in London in 2015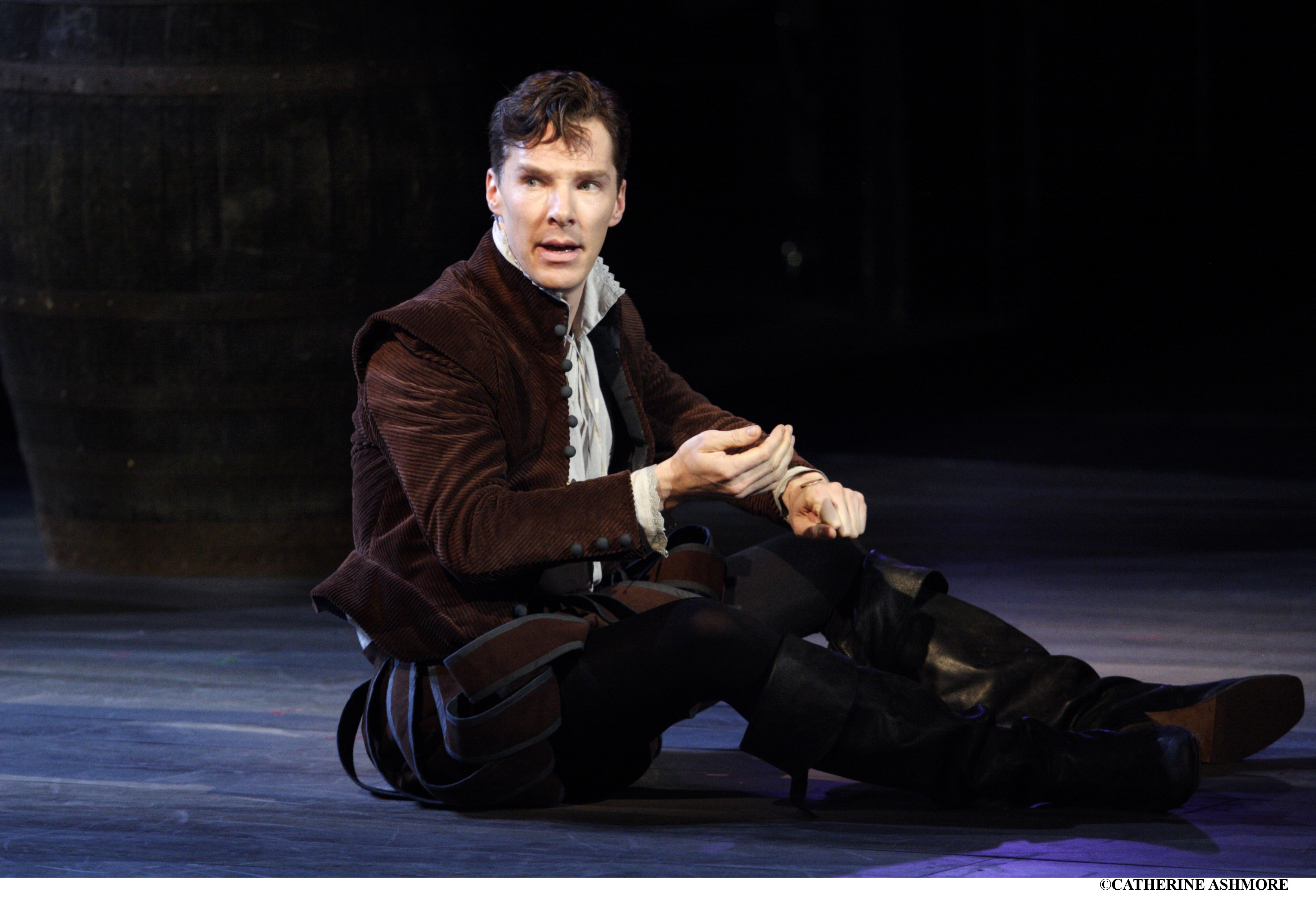 Anyone up for a group jaunt across the pond next summer? We've all got the perfect reason to go now.
After much speculation, it's finally been confirmed that Sherlock star Benedict Cumberbatch will return to the stage next year, to star in a new production of Hamlet in the West End. The production will run for twelve weeks, and is tentatively scheduled from August 5 to October 31, 2015 at London's Barbican Theatre. Further ticketing information and booking details will be announced in May of this year, so keep an eye out.  
Cumberbatch has gone on the record before about how much he wants to play the character who is arguably Shakespeare's most famous tragic hero, claiming that he feels that he's now at an "appropriate age" to take on the role.
He will join a list of distinguished British actors who have tackled the tortured Prince of Denmark in recent years, including David Tennant, Ben Whishaw, Jude Law, Michael Sheen and several others.
His Hamlet will be produced by Sonia Freidman and directed by Lyndsey Turner, who recently helmed new play Chimerica in the West End and also staged a critically acclaimed revival of 1928 play Machinal with Rebecca Hall on Broadway earlier this year.
"I'm thrilled to be producing Hamlet with Lyndsey and Benedict, and we are all delighted that the magnificent Barbican has agreed to present the show," Friedman  said.
The production will mark Cumberbatch's first appearance onstage since starring in the National Theatre's Frankenstein in 2011 opposite Elementary's Jonny Lee Miller. The two swapped the roles of Frankenstein and his creature, and jointly won the Olivier Award for Best Actor as a result of their performances.
Since Hamlet is more than a year away at this point, there's not much information out there beyond this as yet, including who we might expect to see co-star with Cumberbatch onstage. More details will no doubt be released in the coming months, but in the meantime, it can't hurt to get started speculating on that, right?
Are you excited about the prospect of Cumberbatch back on stage? Who would you like to see play Polonius, Ophelia, Gertrude or Claudius opposite him?
And, more importantly, who's hitting the British Airways ticket desk with me as soon as possible?
---
By
for on March 26th, 2014
More to Love from Telly Visions