By
for on October 13th, 2013
BBC Adaptation of Acclaimed 'Wolf Hall' Novel Will Be Coming to Masterpiece in 2015!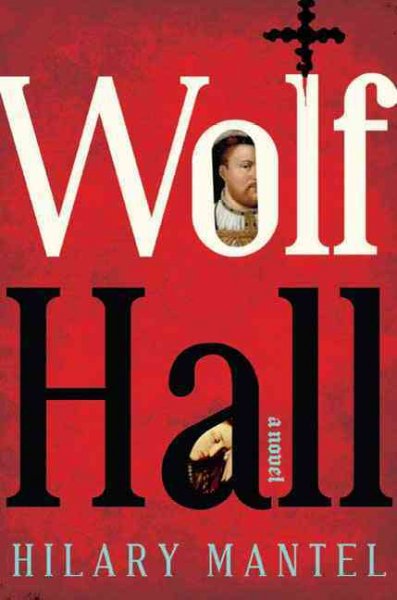 Exciting news for fans of both period drama and good literature! Casting has finally been announced for the upcoming BBC adaptation of Hilary Mantel's acclaimed novel Wolf Hall. And – even better news – the series is already confirmed for a transmission on Masterpiece in 2015!
The six-part drama will adapt the Booker Prize-winning bestsellers Wolf Hall and its sequel Bring Up the Bodies into one series, which follows the story of Thomas Cromwell, a key adviser to King Henry VIII. Cromwell, the son of a blacksmith, enjoyed a meteoric rise to power, first when he served under Cardinal Wolsey and later as chief minister to the king himself. Among other things, Cromwell was a chief architect of the English Reformation, helping to engineer the annulment of Henry VIII's marriage to Katherine of Aragon, in order to allow the king to marry his mistress Anne Boleyn. He was also instrumental in Anne's later fall from grace, negotiated Henry VIII's fourth marriage to Anne of Cleves and instituted widespread (and extensive) religious reforms.
Mantel's novels present a somewhat revisionist take on the infamous politician, as Cromwell has been historically presented as an unlikeable figure. It's also just an incredibly great story. 
Tony and Olivier Award-winning actor Mark Rylance will star as Cromwell, though no other casting has been announced just yet. Rylance has long been rumored for this role, but never confirmed due to a variety of scheduling issues. Luckily, it appears that they've worked all the kinks out now – which is fantastic, as Rylance is an amazing actor with a flair for injecting humanity into historical figures who have generally been regarded as unsympathetic. (See also: His Richard III.)
The drama will be overseen by BAFTA-winning director Peter Kosminsky and penned by Tinker Tailor Soldier Spy's Oscar-nominated screenwriter Peter Straughan. Filming on the series will begin next Spring, with a broadcast on both sides of the pond slated for 2015, though more exact timing is unknown.
Are any of you excited about this upcoming adaptation? (These novels are fantastic if you haven't  read them.) 
---
By
for on October 13th, 2013