By
for on March 2nd, 2023
'The Bay' Season 4 Lands a March Premiere Date on BritBox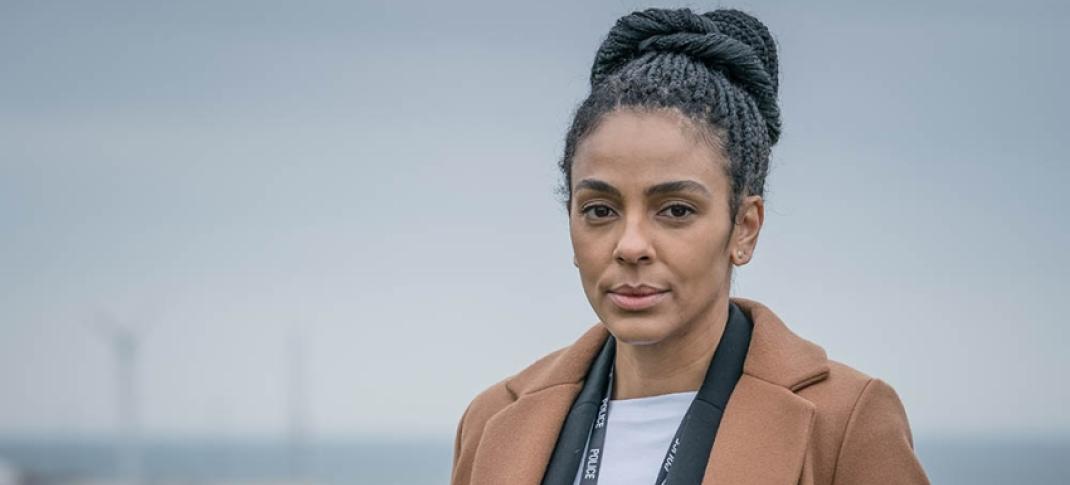 ITV's The Bay premiered in March 2019, starring Morven Christie as DS Lisa Armstrong, the Family Liaison Officer (FLO) for the fictional West Lancashire Police Service. A single mother of two, the first season centered around the case of a missing pair of twins, only for Armstrong to discover their (very married) stepfather was her recent one-night stand...which occurred the night they went missing. Though critics called the series out as a Broadchurch rip-off, the ratings were good enough to renew for a second season, which ran right into the buzzsaw of the pandemic shutdowns of 2020.
Had the series not been upended, it might have found its footing on the American side of the pond. Instead, Christie exited the show after Season 2, and Season 3 acted as a soft reboot with brand new lead Marsha Thomason as the new FLO, DS Jenn Townsend. That wound up being to the show's benefit, as Christie's exit caused Season 2 to lean into the ensemble cast. Though Townsend, on paper, is a carbon copy of Armstrong (down to the single mother of two children aspect), her relationships are more complex, and the character is far more empathetic.
The result is a series that has morphed from feeling like yet more of the same into its own unique spot on the ITV lineup. With Thomason heading into her second season, ITV and BritBox are making a more significant push to see if The Bay Season 4 could catch on over here. The show is coming over quickly from one side of the pond to the other, with a Wednesday, March 8 debut on ITV and a binge drop on BritBox on Tuesday, March 21, 2023.
The Bay is a one-case-per-season show, and Season 4's synopsis promises this one will be straight fire.
DS Jenn Townsend, Morecambe Police's Family Liaison Officer, is working late as usual when an arson attack is reported. She races to the scene to find horror unfolding for a broken family, the Metcalfs. As they face an overwhelming loss, Jenn must gain their trust to help Manning and the MIU uncover the truth of what has happened. Back at home, Jenn's got troubles of her own as, along with Chris, she tries to get to grips with the realities of having a house full of teenagers and a blended family.
Thomason is once again joined by The Bay's stalwart ensemble of Daniel Ryan (Litvinenko) as her boss, DI Tony Manning, Erin Shanagher (Peaky Blinders) and Andrew Dowbiggin (COBRA) as co-workers DS Karen Hobson and DS James Clarke, respectively, and Thomas Law (Sadie J) as the station's tech geek, DC Eddie Martin. Barry Sloane (Revenge) returns as Jenn's now live-in boyfriend, Chris, as do David Carpenter and Emme Haynes as Jenn's kids, Conner and Maddie, and Georgia Scholes as Chris' daughter Erin.
The new cast for the season's case features Joe Armstrong (Gentleman Jack), Ian Puleston-Davies (DI Ray), Karl Davies (Happy Valley), Christopher Coghill (Home Fires), Kerrie Taylor (Where The Heart Is), Tom Taylor (Us), Eloise Thomas (Chloe), Will Oldfield (The Goes Wrong Show) and Ella Smith. This season will also introduce Claire Goose (Unforgotten) as Chris's ex-wife/Erin's mother, Jacqui.
The Bay Season 4 will air weekly on ITV on Wednesday starting March 8 in the U.K. Here in the states, all eight episodes will arrive in a binge drop on BritBox on Tuesday, March 21, 2023.
---
By
for on March 2nd, 2023
More to Love from Telly Visions