By
for on May 28th, 2023
Aussie Film 'Run Rabbit Run' Stars Sarah Snook & Her Real Accent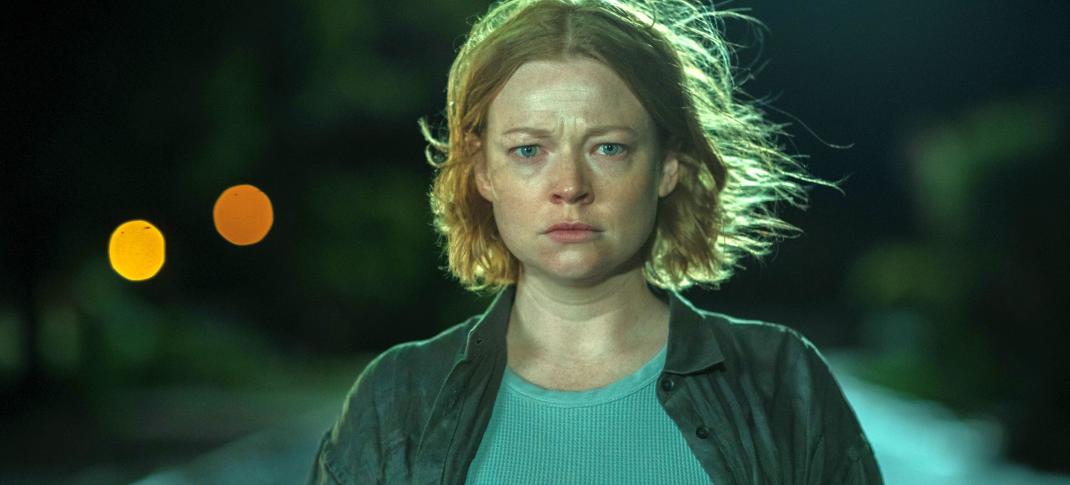 Succession is a borderline Britsh series, written by Brits and starring Brian Cox and Matthew MacFadyen, but also a bunch of Americans and produced by HBO. However, it also has a secret Australian in the mix, Sarah Snook, who plays Shiv Roy. Snook's performance as the only daughter of the Roy family has turned her into a household name (and haircut). However, most people have never heard her natural accent unless they are the type to watch the little "post-show" analysis YouTube videos that are released after the episode airs.
However, there's a good chance that's about to change now that Snook is out from under her HBO duties and free to take roles that don't have her swanning around in Armani jackets and talking in a nondescript American accent. Her first role following the Succession series finale is an Australian film aimed at the mainstream Netflix view, a horror movie that's exactly the type of thing viewers pop on at 10 p.m. to stream. Titled Run Rabbit Run, this "scary little girl" trope thriller was initially released at the Sundance Film Festival in January 2023, whereupon Netflix promptly bought it for its ongoing movie slate.
Check out the trailer and how Snook sounds in real life.
Here's the film's synopsis:
A fertility doctor has her values challenged and must confront a ghost from her past when she notices strange behavior from her young daughter. Sarah has a firm understanding of the cycle of life. However, when she is forced to make sense of the increasingly strange behavior of her young daughter, Sarah must challenge her own beliefs and confront a ghost from her past.
Snook stars alongside Damon Herriman (The Serpent), Greta Scacchi (Darby & Joan), and newcomer Lily LaTorre. Daina Reid (Shining Girls) directed the feature film with a script by Hannah Kent (The Good People). Snook also executive produced, alongside Sarah Shaw and Anna McLeish (Snowtown), XYZ Films and Screen Australia, in association with Film Victoria.
Run Rabbit Run debuts on Netflix on Wednesday, June 28. 2023.
---
By
for on May 28th, 2023
More to Love from Telly Visions