By
for on December 9th, 2021
'Around the World In 80 Days' Already Renewed For Season 2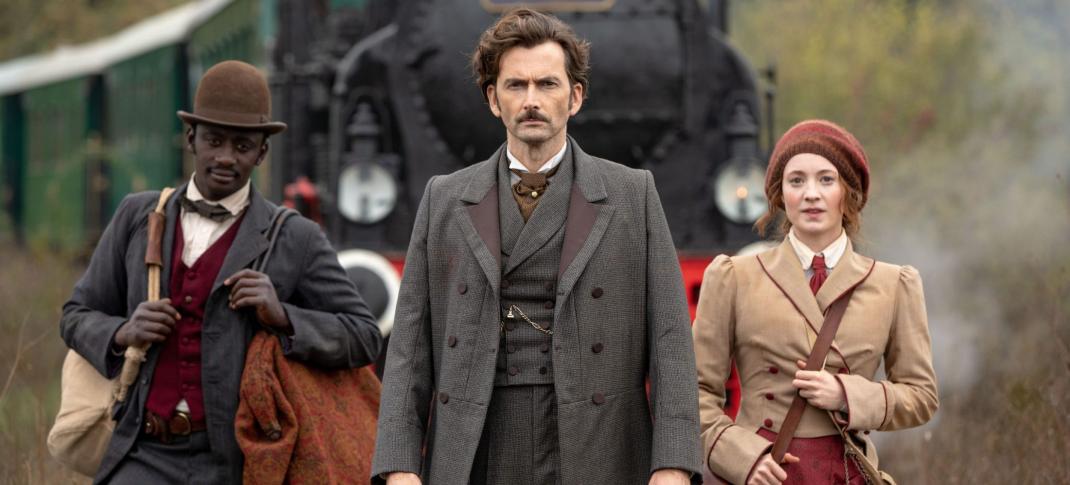 Around the World in 80 Days has not premiered yet, but there are already plans for more. Producers Slim Film+Television and Federation Entertainment confirmed that the series will return for another installment. Even though, as far as anyone knows, the first season, which runs eight episodes, will cover the entirety of Jules Verne's famous novel, this is not as big a surprise as one might think. Even before the show released its first full trailer, showrunner Ashley Pharoah (Life on Mars) had already hinted at the possibility.
The new series, which was delayed by a year due to the 2020 Hollywood shut down, is planned as a Christmas-timed release in Europe, with the BBC, France Télévisions, Germany's ZDF, and Italy's RAI all airing it around the same time. (BBC One's premiere is planned for late afternoon on Boxing Day, with the show's first two episodes.) PBS Masterpiece will follow just after the new year, with the first episode arriving over New Year's Day Weekend, on Sunday, Jan. 2. The cast is a stacked one, featuring David Tennant (Doctor Who) with Ibrahim Koma (Mother Is Wrong) and Leonie Benesch (Babylon Berlin) as his two companions in travel. 
The series was initially envisioned as something of a holiday special, albeit one with global ambitions, and with eight hours of storytelling will almost certainly cover the whole novel. Exactly where the show thinks it's going next remains a mystery. But considering other series, like The Handmaid's Tale, have managed to extend classic novels far beyond their endpoints, it stands to reason Verne's classic would eventually get the same treatment. A second season also means that fans here in the states can tune in this winter, knowing more will come.
The synopsis for the next set of episodes is pretty open-ended: "The second season will again see Phileas Fogg and his team take another perilous challenge to traverse the globe." Deadline also notes that deals for the primary cast to return have not been inked yet. (Proof, if we needed it, Around the World was not originally planned to run more than one season, or their contracts would have had extension clauses.) But all three leads are expected to come back for another round of episodes.
Speaking of classic Jules Verne novels, Around the World in 80 Days is not the only one getting the prestige TV small-screen treatment. Along with the announcement of Season 2, the production companies also put forth plans to reteam for a separate companion series based on Journey to the Center of the Earth, once again with Ashley Pharoah helming the project. Based on Verne's 1864 Voyage au Centre de la Terre, it is not known if Masterpiece will sign on as co-producer, but chances are if Around the World is a ratings hit, Journey will follow.
No word as of yet as to who will play Journey to the Center of the Earth's leading man, Professor Lidenbrock, or the team he leads to retrace the steps of a 16th-century explorer who claims to have found a route to the Earth's core. Like Around The World, which is remembered for its 1950s era film adaptation and its early aughts flop version, Journey to the Center of the Earth is famous for its 1959 big-screen adaptation starring Pat Boone, and less so for its not-nearly-as-popular 2008 3D film one.
Around the World in 80 Days Season 1 will premiere on PBS with weekly installments beginning Sunday, Jan. 2, at 8 p.m. ET. Season 2 does not yet have a release date, nor does Journey To The Center of the Earth. As always, check your local listings.
---
By
for on December 9th, 2021
More to Love from Telly Visions