By
for on June 12th, 2022
AppleTV+ Snaps Up Jessie Buckley & Riz Ahmed Sci-Fi Romance 'Fingernails'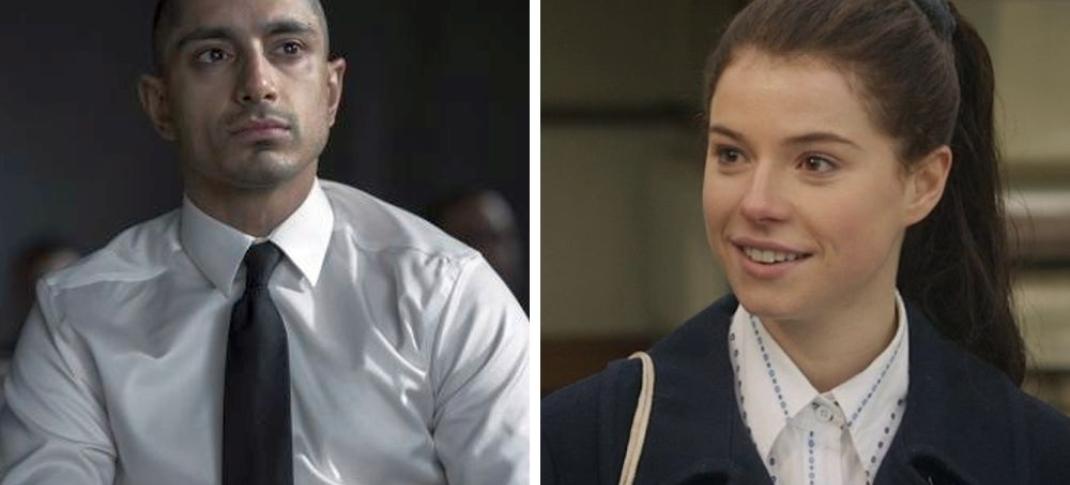 Ahead of the Cannes Film Festival in May, Deadline announced a new sci-fi romance, Fingernails, would be among the projects set for auction. (The Cannes Market, which begins before the film festival itself, is one of the annual events where potential big-screen projects are packaged with actors and directors and put up for sale before filming commences in hopes of landing a prominent backer.) The film is the first English language project from Greek director Christos Nikou, whose quirky Apples was an all-too-timely release in 2020 and Greece's official submission for Best Foreign Language Film at the Academy Awards. 
Fingernails was announced with the topline cast already set, with Olivier winner and Oscar nominee Jessie Buckley (The Woman in White) and Emmy and Oscar winner Riz Ahmed (The Night Of) as the main leads. The movie, which is being produced by Cate Blanchett's Dirty Films in conjunction with FilmNation Entertainment, was initially set to star BAFTA winner and Oscar nominee Carey Mulligan (Northanger Abbey) with Ahmed as co-star. However, she exited the project before the package was ready for sale.
The "set in the near future" story revolves around a new test that has been devised to detect if two people are genuinely in love or if they are merely together for the sake of settling. Couples worried about their outcomes register to join "love institutions," where the teachers guide them to uncover happily ever after bliss. The package was initially announced on May 10, but it wasn't until close to the end of the month that Deadline confirmed AppleTV+ had secured the rights. With the Oscar pedigree of the actors starring, one assumes Fingernails will be part of the streaming service's awards releases for 2023, with a theatrical release a month or more ahead of its streaming debut.
Here's the film's logline:
In the world of the surreal drama, described to us as a "grounded sci-fi love story," a test has been discovered that measures whether couples are truly in love. To help couples succeed, love institutes have opened to guide them. Anna is skeptical of the positive result she's received with her longtime partner, so she starts working in a love institute as an assistant to Trevor, a mysterious, dedicated instructor.
Buckley is the main star of the film as Anna, the young woman who is not wholly convinced of the test results she receives with her longtime lover or whether or not these "love institutions" are actually helpful. Curious to see behind the scenes, she takes a job as an assistant at one of the leading love institutes working for the lead instructor, Trevor, played by Ahmed. One assumes that romance, shenanigans, and, perhaps, true love follow. (Also singing? I'm always here for Buckley's vocal chops.) Whether or not that's with Ahmed's character or with her partner (or both!) remains to be seen. 
Fingernails has not yet set a supporting cast, but filming is expected to begin later this year. 
---
By
for on June 12th, 2022
More to Love from Telly Visions