By
for on February 7th, 2013
Amazing Internet Things: The Office Meets The Hobbit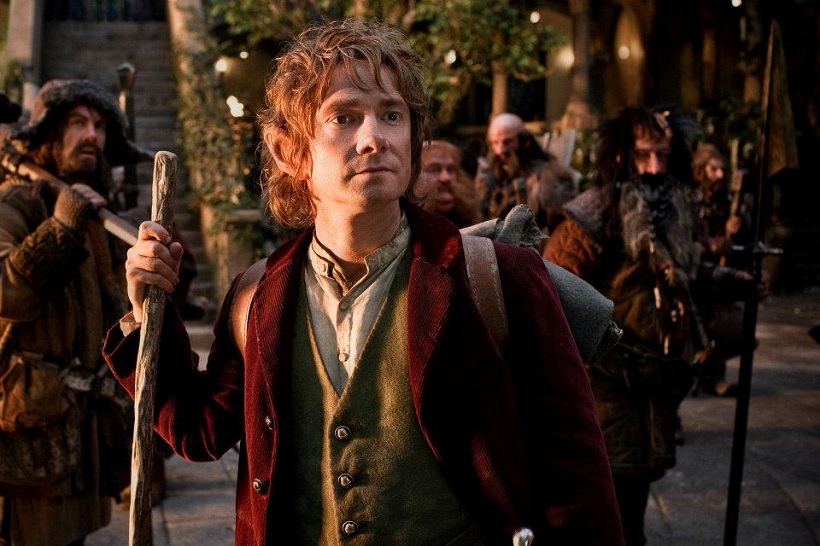 Apologies for my slight absence around here – yours truly's been laid up with the flu. Downside: It's gross. Upside: I've had a lot of time to look at random things on the internet, one of the more interesting of which is below.
This is one of those Amazing Internet Things that's simultaneously awesome and sort of really creepy – so, sort of, the internet, in a nutshell, at times.
Long before Martin Freeman played the world's most famous crime-solving sidekick on Sherlock, he was known for starring as the put-upon but loveable Tim Canterbury on the original UK version of The Office. (If you've never seen the UK version of this series – for shame! –Tim is the equivalent of Jim in the American adaptation.) Given his recent turn as Bilbo Baggins in Peter Jackson's The Hobbit trilogy, this mash-up should probably not be entirely unexpected. The real surprise it's probably that it's taken this long. 
The Office: An Unexpected Journey drops the staff of the Wernham Hogg Paper Company in Middle-earth and re-imagines Tim as Bilbo, Ricky Gervais' David Brent as Gandalf, Mackenzie Crook's Gareth Keenan as Gollum and more. This clip is hilarious, but the photoshopped faces of Office characters on the bodies of their The Hobbit counterparts may take some getting used to. 
Honestly, I think Gareth-as-Gollum is the creepiest part, but feel free to disagree on that point of course. 
---
By
for on February 7th, 2013
More to Love from Telly Visions