By
for on November 8th, 2013
'An Adventure in Space and Time' Gets A US Airdate Amidst Full Week of 'Doctor Who' Anniversary Festivities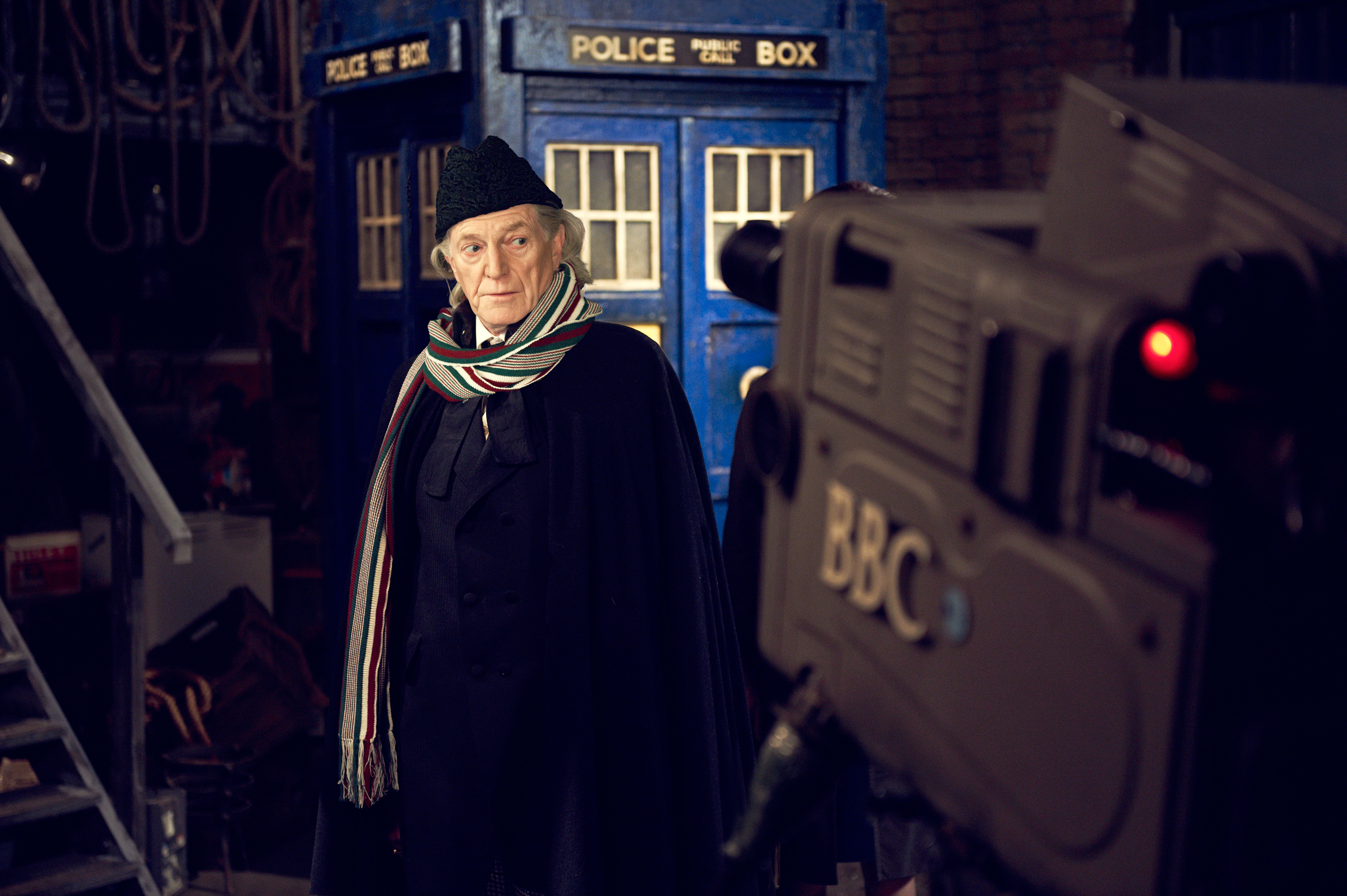 Finally. While we've all known for ages that the Doctor Who 50th anniversary special, The Day of the Doctor, would air on November 23, 2013 (that being the actual date of the series' premiere back in 1963), there haven't been many details about what other things we can expect to see during the run-up to the big day. But now, official word has been released that Whovians will be getting a full week of Doctor-related fun to celebrate the two-hearted alien with a time traveling police box reaching the half-century mark.
BBC America has also announced a week-long celebration of Doctor Who kicking off November 18, with several new specials, character marathons, retrospectives and other goodies, including a US airdate for highly anticipated Who docu-drama An Adventure in Space and Time.
One of the most eagerly awaited bits of anniversary programming; An Adventure in Space and Time dramatizes the creation and early days of Doctor Who, and tells the stories of the people behind the scenes who made the iconic sci-fi series possible. It's written by frequent Who scribe (and Sherlock co-creator) Mark Gatiss and stars David Bradley as William Hartnell, the first man to ever play the Doctor. It looks really rather accurate and gorgeous, if these initial photos are to be believed.
The film will air on BBC America on Friday, November 22 at 9pm, as part of BBCA's week-long Doctor Who anniversary celebrations, and is probably the most exciting thing we have to look forward to, besides The Day of the Doctor itself. But there's actually a ton of Whovian fare to be found on the network that week:
November 18.  A marathon of BBC America's The Doctors Revisited retrospectives will air from 9am-9pm, covering the First through the Ninth Doctors, At 9pm, Doctor Who: Tales from The TARDIS premieres. This retrospective features interviews with current Doctor Matt Smith, along with previous Doctors David Tennant, Tom Baker, Peter Davison and others associated with the series.  This is followed by The Science of Doctor Who at 10pm, which features physicist Brian Cox discussing how Whovian universe staples like the TARDIS or a sonic screwdriver might work in the real world.
November 19-22.  A marathon of episodes featuring Christopher Eccleston's Ninth Doctor airs from 10-11pm on November 19. Tennant's Ten features on November 20 and Smith's tenure is the focus of a two-day binge on November 21 and 22.
An Adventure in Space and Time premieres at 9pm on the 22nd, preceded by another new retrospective called Doctor Who: Explained at 8pm.
November 23: All of this of course is leading up to the broadcast of The Day of The Doctor, which will air as part of a global simulcast with more than 75 countries, at 2:50pm EST on November 23. The anniversary special will also re-air at 7pm that night, with additional extra interviews with Tennant and Smith worked in.
November 24: Just in case you need some help processing all of your 50th anniversary feelings, there's an all day marathon of Smith's best episodes as Eleven, as chosen by the fans, followed by the Doctors Revisted special that focuses on Smith's Doctor.
Whew. Are we about to have the best week ever, Whovians? It kind of looks like it.
Are you excited for the 50th anniversary celebration? 
---
By
for on November 8th, 2013