By
for on February 22nd, 2022
Acorn TV's 'Harry Wild' Sets An April Release Date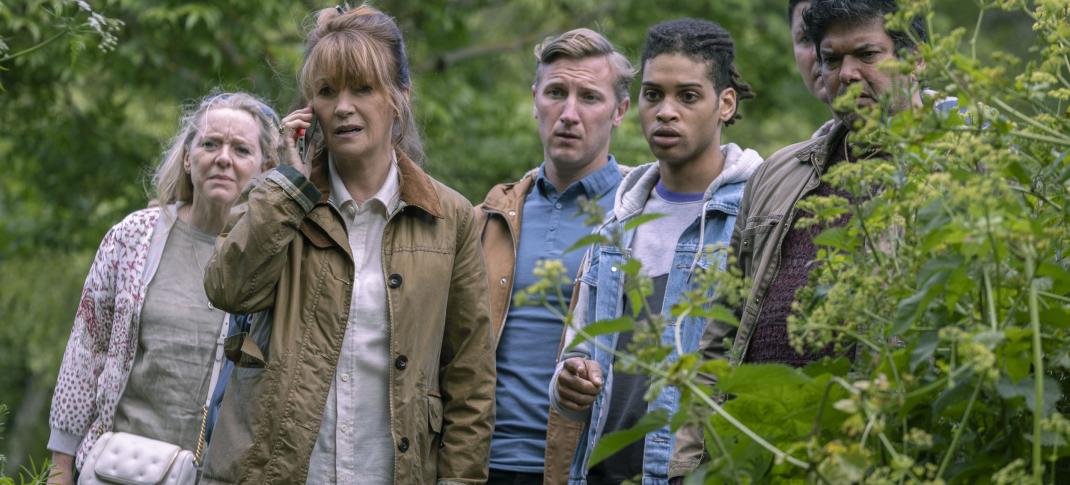 Most mystery series out of the U.K. spring from novels, whether it be the umpteenth adaptation of Agatha Christie or Sherlock Holmes or more offbeat fare like The Beast Must Die or Magpie Murders. But for every Grantchester and Miss Fisher's Murder Mysteries, there's something that is entirely created from whole cloth, like Miss Scarlet & The Duke. Acorn TV's newest series Harry Wild is one of those shows, created and written by screenwriter and novelist David Logan (Lost Christmas), with Jo Spain, author of Dirty Little Secrets. 
The series was announced as put into production for Acorn TV back in April 2021, with Jane Seymour (The Komisky Method) as the titular Harry (short for Harriet, obvs). Wild is a "recently retired English professor" who "cannot help but take an active interest in the criminal cases assigned to her police detective son, Charlie." The role of DCI Charlie Wild is played by Kevin Ryan (Guilt). Filming started almost immediately with The Daily Mail catching sight of Seymour in costume in Dublin a month later, filming for the series wrapped in late summer.
Since then, fans have been waiting for news of the series to arrive. First Look images were released in early February as part of Acorn TV's parent company AMC Network's press day at the Television Critics Association press tour. Seymour took part in the "Partners In Crime" panel along with co-star Rohan Nedd (Whitstable Pearl), who plays her sidekick, Fergus Reed. The discussion highlighted mystery duos from Harry Wild, The Chelsea Detective, and Recipes for Love and Murder. Seymour said that several people told her the show felt a lot like Inspector Morse, which is good news for PBS fans.
Here's the show's synopsis:
Jolted from a mugging, recently retired professor Harry Wild agrees to recover in the home of her son, Charlie, a senior police detective. Harry starts to interfere in a particularly baffling murder case when she notices it shares striking similarities to an obscure Elizabethan play. When her path recrosses with her mugger, Fergus Reid, Harry sees potential in the troubled teen and, instead of turning him in, enlists him as her sidekick. She and Fergus find new mysteries, including a fledgling serial killer with a Dostoevsky fixation, gamblers running snuff games, and a wealthy Dublin matriarch strangled during a video call. Harry's passion brings her into conflict with Charlie, who could really do without his mother causing trouble at work.
Along with Kevin Ryan and Rohan Nedd, Seymour also co-stars alongside Stuart Graham (The Wheel of Time), Ciara O'Callaghan (Tales from Dún Draíochta), Rose O'Neill (Moon Man), Danielle Ryan (Wild Mountain Thyme), Anthony Delaney (Fair City) and Amy Huberman (Finding Joy). Seymour also acts as an executive producer. Acorn Media Enterprises and Germany's ZDF co-produce.
Harry Wild Season 1 runs eight installments and will premiere on Monday, April 4, with two episodes on Acorn TV. The series will continue with two episodes a week, arriving on Mondays through to the end of April. No word on if Season 2 is a go yet or not.
---
By
for on February 22nd, 2022