By
for on August 12th, 2022
Acorn TV Renews 'Harry Wild' for Season 2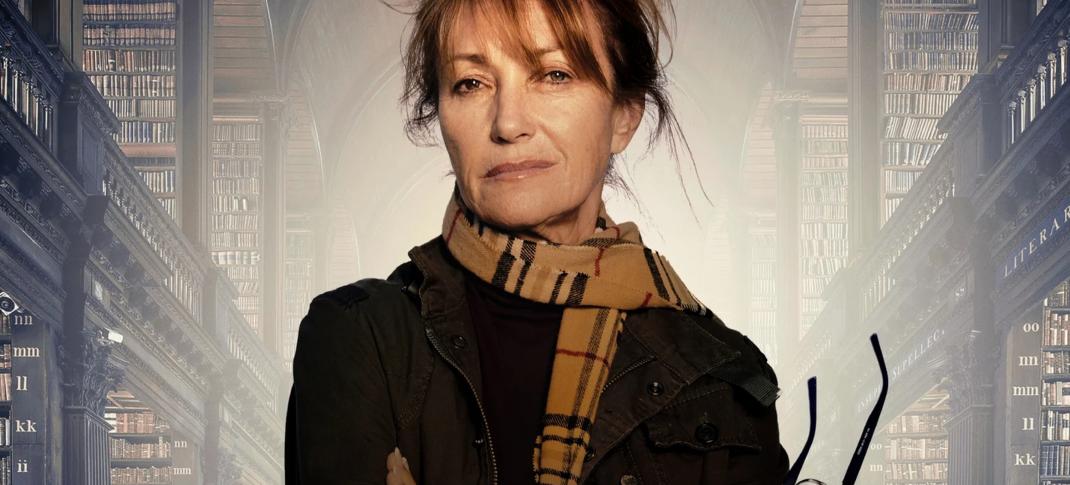 Acorn TV has been steadily releasing new detective series since the beginning of 2022, including titles like Hidden Assets, Darby and Joan, and the upcoming Recipes for Love & Murder. But other than The Chelsea Detective, these new offerings have seen no movement on being renewed. (The Chelsea Detective Season 2 was not officially announced, but casting notices went out in June 2022, with Season 2 filming suggested to be this fall, which is most likely when official word will drop.) But as part of the Television Critics Association press tour, Acorn TV finally officially confirmed one show would return for 2023: Harry Wild.
According to the press release issued by Acorn TV's parent company, AMC Networks, Harry Wild's premiere episode anchored the streaming service's "most successful week in the history of Acorn TV." Since its arrival in April 2022, the Jane Seymour-starring mystery series has become the most-watched season of any series on Acorn this year, with "more than 40 percent of viewers" having at least started an episode of Harry Wild Season 1. That may sound a little odd that Acorn TV is only counting people who start the show and not those who finish it, but that's pretty typical of how most streaming services measure a show's success in-house. 
Seymour, who will return as the titular retired-professor-turned-amateur-sleuth Harriet "Harry" Wild of the series, pronounced herself "so thankful to the Acorn TV audience, the press, and my incredible fans for making season one of Harry Wild such a success." As the show's executive producer and star, Seymour was "thrilled when I heard how well the show performed. I absolutely love playing Harry. I can't wait to get back into production and bring everyone eight more Harry and Fergus-filled episodes!" 
Here's the show's synopsis, which will continue its pattern of mysteries of the week picked up by Harry from her detective son and those in her village who feel the police aren't helping.
Jane Seymour stars as Harriet "Harry" Wild, a retiring university literature professor who is finding herself at one of life's crossroads. In season one, jolted from a mugging, Harry reluctantly agrees to recover in the home of her son, Charlie, a senior police detective. When she successfully catches the killer by putting herself at great risk in the process, she finds a new lust for life. Harry and her protégé, Fergus, the aforementioned mugger and a troubled teen in whom Harry sees great potential where others see only a criminal, quickly find new mysteries to solve. Harry's expertise in her new passion brings her into direct conflict with Charlie, who needs nothing less than his mother causing trouble at work! 
Seymour will naturally be returning as the lead in Season 2 with Rohan Nedd (Whitstable Pearl) as her unlikely partner in crime-solving. Kevin Ryan (Guilt) is also expected to return as Harry's son Charlie, along with Stuart Graham (The Fall) as Ray Tiernan, Paul Tylak (Mr. Malcolm's List) as Glenn Talbot, and Amy Huberman (Finding Joy) as Orla Wild. Series creator David Logan (Lost Christmas) will return to pen all eight episodes, with brother directing team Rob and Ronan Burke (Find Me In Paris) expected to return to helm the episodes between them.
Harry Wild Season 2 does not yet have an official release date, but Acorn TV currently lists it as part of the 2023 slate for next year.
---
By
for on August 12th, 2022
More to Love from Telly Visions