By
for on August 31st, 2017
Acclaimed Drama 'Man in an Orange Shirt' Will Premiere on Masterpiece Next Spring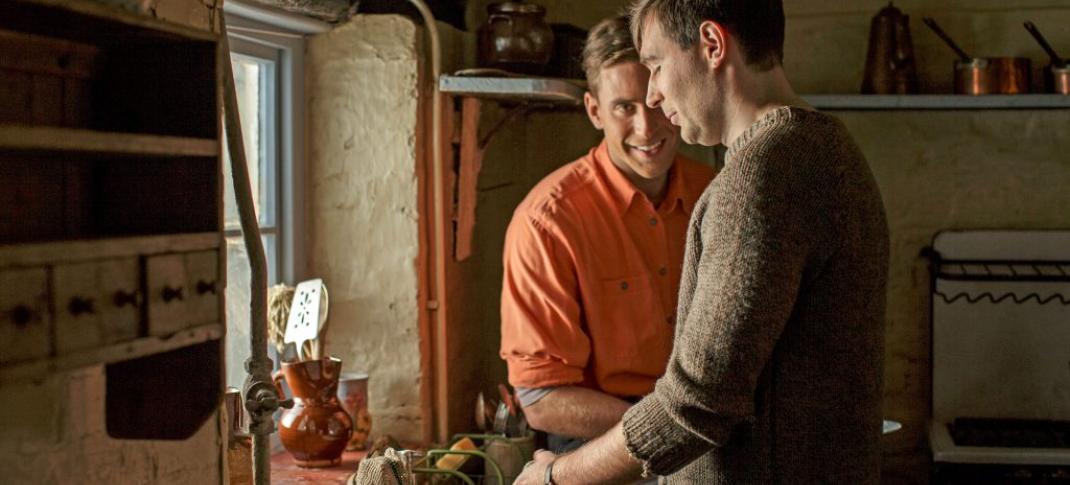 Powerful BBC drama Man in an Orange Shirt will officially premiere on PBS' Masterpiece next spring.
While you may not have heart of this drama, it aired in the U.K. this past August - to generally rave reviews – as part the BBC's 2017 Gay Britannia season, a series of programs meant to honor the 50th anniversary of the decriminalization of homosexuality.
The two-part series follows two gay love stories set 60 years apart – stories linked by family, and a painting that holds a secret that echoes down through the ages. (Sounds properly dramatic, right?)
Man in an Orange Shirt charts the challenges and changes to gay lives from the Second World War to the present day by contrasting two relationships – one which was forbidden by external forces such as illegality and societal pressure, and a modern day romance which does not face those specific barriers, but nevertheless must face its own internalized issues and temptations.
The always amazing Vanessa Redgrave stars as a grandmother struggling with her relationship with her gay son. She is joined by an all-star cast which includes Julian Morris, Oliver Jackson-Cohen, Julian Sands, Joanna Vanderham, Laura Carmichael, Frances de la Tour and more.
The series is written by bestselling British author Patrick Gale, and is loosely based on a story he discovered about his own parents' relationship.
Watch the BBC trailer for the series below: 
Man in the Orange Shirt will debut in the US next June, to coincide with LGBT Pride Month.  
Does this sound like something you'd watch? (Personally, the trailer made me kind of emotional, so…I'll probably be a wreck the whole way through.) Let us know in the comments.
---
By
for on August 31st, 2017