By
for on December 23rd, 2019
9 British Shows Coming to PBS In 2020 We Can't Wait To See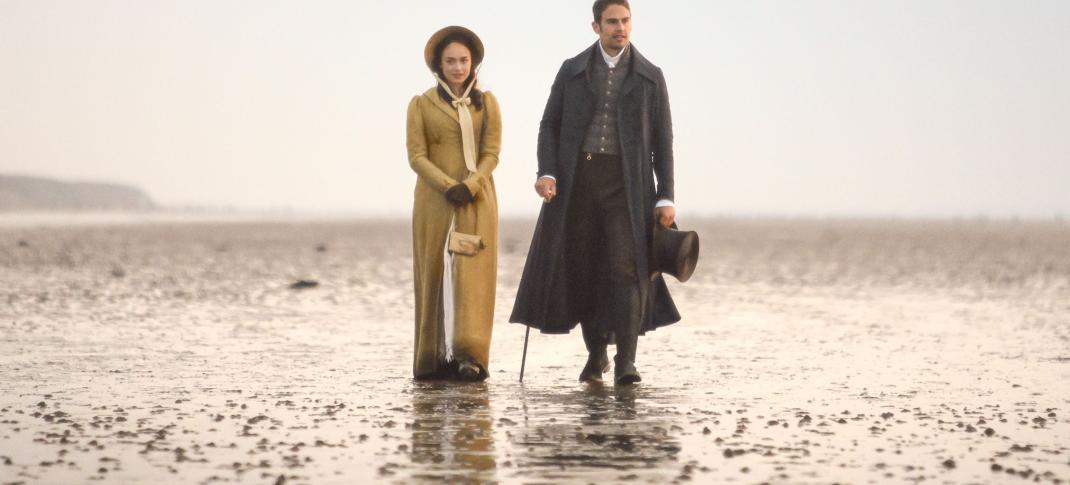 As 2020 draws near, we take a look ahead at the new British programs are heading our way in the New Year, and discuss the favorites we can't wait to see return.
Let's run down some of the major highlights we're expecting to see here at Telly Visions this coming year.
Sanditon (January 12, 2020)
Jane Austen's unfinished novel Sanditon has been finished for her by Andrew Davies, the mind behind such classic Austen adaptations like Pride and Prejudice. 
Starring Rose Williams and Theo James, this experiment in Austenology will be as interesting as it is controversial. Here's the synopsis:
Sanditon tells the story of Tom Parker (Marshall), who is obsessed with turning the sleepy seaside village of Sanditon into a fashionable health resort. He enlists the backing of local bigwig Lady Denham. Through a mishap, Tom makes the acquaintance of the Heywoods and invites their eldest daughter, Charlotte (Williams), for an extended stay at Sanditon.
Vienna Blood (January 19, 2020)
A new British mystery series set at the turn of the (last) century, Vienna Blood, features Freudian detecting skills.
Starring Matthew Beard and Juergen Maurer, this Sherlockian mystery series looks deadly. Here's the synopsis:
Max Liebermann (Matthew Beard) is a brilliant young English doctor, studying under the famed psychoanalyst Sigmund Freud. When Max comes into contact with Oskar Rheinhardt (Juergen Maurer), an Austrian Detective Inspector struggling with a strange case, he offers his assistance.
Call The Midwife Season 9 (March 29, 2020)
Heartwarming drama Call the Midwife rumbles on, having been greenlit through Season 11 in the U.K. 
It returns to PBS this Spring with Season 9. The series' annual Christmas special will air during the holidays before the new season begins properly in March. Here's the synopsis for the eight-episode run.
Beginning in January 1965 with the funeral of Winston Churchill, the series will see Nonnatus House "entering a bold and innovative era" – but for the midwives, "the very fabric of their lives is jeopardised when Nonnatus itself comes under threat of demolition."
World On Fire (April 5, 2020)
World On Fire is a multi-part World War II drama that PBS is treating as one of the significant highlights planned for 2020.
Sean Bean and Helen Hunt head up an all-star ensemble cast whose story is split between multiple locations across the first year of the war, including Manchester, Warsaw, Berlin and Paris. Here's the synopsis:
World on Fire is an adrenalized, emotionally gripping and resonant World War II drama that follows the intertwining fates of ordinary people in five countries as they grapple with the effects of the war on their everyday lives. Set in Britain, Poland, France, Germany, and the United States, the events of the seven-hour series take place during the first year of the war.
Van Der Valk (TBD)
A remake of the Danish mystery show from the 1970s, Van der Valk already had completed episodes ready to go for 2020 when PBS picked it up back in October.
There's no premiere date as of yet, but chances are this will either help fill PBS's traditional summer mystery slots or wind up as the secondary 10 p.m. show come fall.
Endeavour Season 7 (TBD)
After a full season where Morse spent his time separated from his chums, Endeavour Season 7 will see the team of Shaun Evans, Roger Allam, Anton Lesser, and Sean Rigby back together.
Now all employed at Castle Gate Police Station, one day a 1980s series called Inspector Morse will start following his exploits. No premiere date as yet, but Endeavour has been a summer staple on PBS since its first episode, and we expect it to remain there.
Grantchester Season 5 (TBD)
Last year saw a successful season where Grantchester managed to switch up leading men midstream. Now, the show that originally brought fans the promise of a Hot Priest will return for Tom Brittney's first full season in the leading role. Can the show keep fans interest now James Norton is gone for good? Time will tell. Like Endeavour, this will most likely air in the summer.
All Creatures Great & Small (TBD)
The reboot of the 1970s classic All Creatures Great & Small will be back in 2020 in the U.K., with plans for a fall premiere and a Christmas special on  Channel 5. PBS hopped on early to this remake, and with a lack of Poldark for the 9 p.m. fall slot and Victoria on hiatus for the foreseeable future, this could be the show that fills that gap.
Unforgotten Season 4 (TBD)
Unforgotten Season 4 was greenlit way back in September of 2018, but filming has been delayed for reasons as yet unknown.
The first glimpse of Nicola Walker and Sanjeev Baskar back together on set was posted by Baskar in November, promising things were getting underway "soon." At best, fans can hope the show will return in the back half of 2020. Fingers crossed.
---
By
for on December 23rd, 2019
More to Love from Telly Visions