By
for on December 28th, 2018
9 British Shows Coming to PBS In 2019 & 2 Coming To Theaters We Can't Wait To See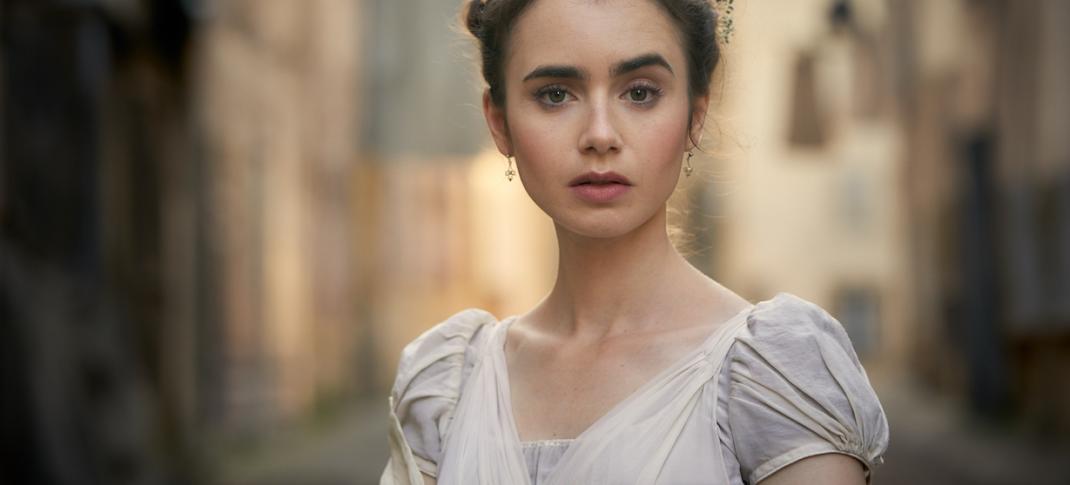 As 2019 draws near, we take a look ahead at the new British programs are heading our way in the New Year, and discuss the favorites we can't wait to see return.
Let's run down some of the major highlights we're expecting to see here at Telly Visions this year.
Victoria Season 3 (January 13, 2019)
Despite my continued frustration with the way the show plays fast and loose with history, Victoria is a cheesy royal delight. Her outfits are to die for, Albert somehow makes that facial hair work (let's not ask how Tom Hughes does it), and the whole thing holds together because of the sheer determination of Jenna Coleman for it to do so. 
Mrs. Wilson (March 31, 2019)
A vanity project from an actress who richly deserves to have one, Ruth Wilson stars as her own grandmother in Mrs. Wilson, a period drama focused on digging up family secrets the men in her family tried to take to the grave. With Wilson already starring elsewhere in Luther Season 5 this year, getting a chance to see her do period piece work as well is a delight.
Call The Midwife Season 8 (March 31, 2019)
Heartwarming drama Call the Midwife rumbles on, returning to PBS this Spring with yet another new season. There'll be some turnover among the cast this year, with Victoria Yeates and Charlotte Ritchie both hanging up their wimples at the end of Season 7, and Jack Ashton's Reverend Tom Hereward departing the show as well.
The 2018 Christmas special started introducing the replacements, Hilda (Fenella Woolgar) and Frances (Ella Bruccoleri), plus when Season 8 arrives, Mildred (Miriam Margolyes) will also take up residence at Nonnatus House.
Les Misérables (April 14, 2019)
As clashes in France grow this winter, PBS is preparing yet another remake of Victor Hugo's seminal novel, Les Misérables. This time it's not a musical adaptation, but a more classical take on the story. And it is certainly a star studded affair, with Dominic West as Jean Valjean and David Oyelowo as Javert, plus Lily Collins, Adeel Akhtar, Olivia Colman, Ellie Bamber, Josh O'Connor, and Erin Kellyman. The series will run six episodes.
Endeavour Season 6 (Summer 2019)
Endeavour Season 5 ended with the closing up shop at Oxford City Police and cast members departing for new posts, including Dakota Blue Richards. But Shaun Evans (Morse) and Roger Allam (Thursday) will remain, despite Thursday's threatened retirement.
Both men will turn up next season at the brand new Thames Valley Constabulary, along with Sean Rigby as Jim Strange. The new headquarters will throw them farther afield for new cases, but with Fancy's murder still to be avenged at the end of last year, and Joan Thursday still in Morse's sights, there will be plenty to keep them busy in Oxford too.
Unforgotten Season 3 (TBD 2019)
Crime drama Unforgotten is PBS' accidental hit from last spring. it does not yet have a release date over here yet, but ITV aired a third season last summer. It's just a matter of when Masterpiece decides to bring it over here. Hopefully, PBS will announce the show's return in the late spring or early summer of 2019. (Fingers crossed, anyway.)
Poldark Season 5 (Fall 2019)
With Elizabeth dead and gone, and Ross and George both grieving, the final season of Poldark promises to be an intense one. (At least, this is the last season until Aidan Turner agrees to do a new season five-ten years down the line, based on the later books, set when Ross is firmly middle aged. Hey - we can dream, right?) 
Press (TBD 2019)
Hey, wasn't this show on the list last year? This drama is loosely based on Rupert Murdoch's generational media empire, and it aired on the BCC last fall. But the show was ultimately delayed on PBS, though no one knows why. (Whether or not this had anything to do with HBO's similiarly-themed Succession, also very loosely based on the Murdoch family empire, and which had just finished airing at the time is unconfirmed.) There's still no date scheduled for it to turn up over here, but since this was a Masterpiece co-production, here's hoping.
Grantchester Season 4 (TBD 2019)
Much like Poldark, this season will mark the departure of a show's leading figure, as star James Norton hangs up his dog collar and crime fighting for a career on the big screen in things like Greta Gerwig's Little Women.
Unlike Poldark, Grantchester isn't called "Syndey Chambers," so Norton taking his leave doesn't mean it's the end of the show. There's a new vicar in town...
Not On PBS, But Still Important:
Coming to theaters in the fall of 2019...
---
By
for on December 28th, 2018
More to Love from Telly Visions