By
for on December 27th, 2020
5 PBS Shows to Look Forward To In 2021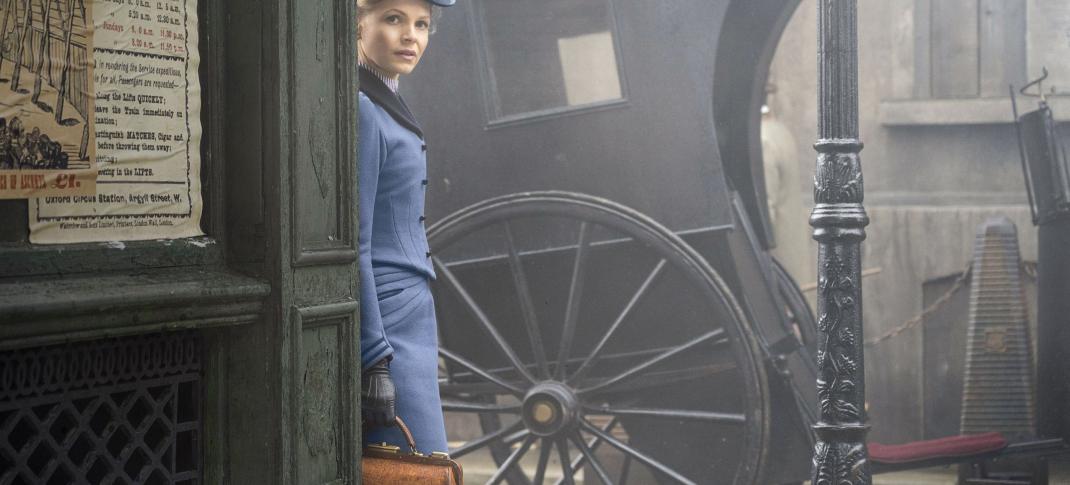 As 2020 heads out the door, let's look ahead to the new year. Though 2021 has it's first few months filled, the year will start somewhat slow, with the lag from last year's filming delays still lingering. It will make for a crowded fall, as delayed titles crash into those always planned to arrive in the back half of the TV year. But which British programs heading our way on PBS this year should we look forward to, and what favorites are we excited to see return?
Let's run down some of the major highlights we're expecting to see here on PBS in 2021.
Miss Scarlet & The Duke
Masterpiece Mystery is one of my favorite PBS things to watch, but there's no denying it can be seriously dude-heavy, especially the leading detective. That's why Miss Scarlet & The Duke looks to be a breath of fresh air.
The new series, which debuts in January, stars Kate Phillips (Peaky Blinders) as Eliza Scarlet in a six-part series about the first-ever female detective in Victorian London. Her partner in detective work is William Wellington (Jamestown's Stuart Martin), who I look forward to being left in her wake.
All Creatures Great & Small
If there was one thing 2020 needed more of, it was gentle escapist period dramas full of lush landscapes and easy to take problems.
Thankfully, 2021 will open with exactly such a series, as the remake of the beloved 1980s classic All Creatures Great & Small arrives. The new version stars Nicholas Ralph as James Herriot and Samuel West as Siegfried Farnon, the eccentric veterinary surgeon who hires him. It also features the late Diana Rigg in one of her final roles as Mrs. Pumphrey.
Unforgotten Season 4
When Unforgotten first premiered in 2018, it was still a show struggling to find itself, but by Season 3, the Nicola Walker and Sanjeev Bhaskar cold case drama had taken off full steam.
Unfortunately, it also drove itself right off the narrative path as Walker's DCI Cassie Stuart realized she needed to walk about from the police force to keep her sanity. It's now been over a year since viewers have seen them, but Season 4 is scheduled to arrive in late 2021, and I, for one, cannot wait.
The Long Song
PBS has been guilty of too many all-white period pieces, but with 2021, Masterpiece is stepping up with The Long Song. Adapted from Andrea Levy's 2010 novel of the same name, the three-parter initially aired on the BBC at the end of 2018 and is set to arrive on American shores come the end of January.
Set in early-nineteenth-century colonial Jamaica during the abolition of slavery in 1833, it follows July (Tamara Lawrance), a slave on a sugarcane plantation owned by Caroline Mortimer (Hayley Atwell).
World On Fire Season 2
It's not clear if World on Fire will manage to make it back before the close of 2021, but if it does, it'll be one of the last shows to arrive in the fall season. But fans have every reason to hope for more before the close of next year.
The surprise hit World War II drama surprised me (and others) by not being the same old story about heroic white men shooting each other, but instead one of those viewers rarely get to see, those on the sidelines just trying to survive.
---
By
for on December 27th, 2020
More to Love from Telly Visions