By
for on April 19th, 2023
5 British Nature Specials For Earth Day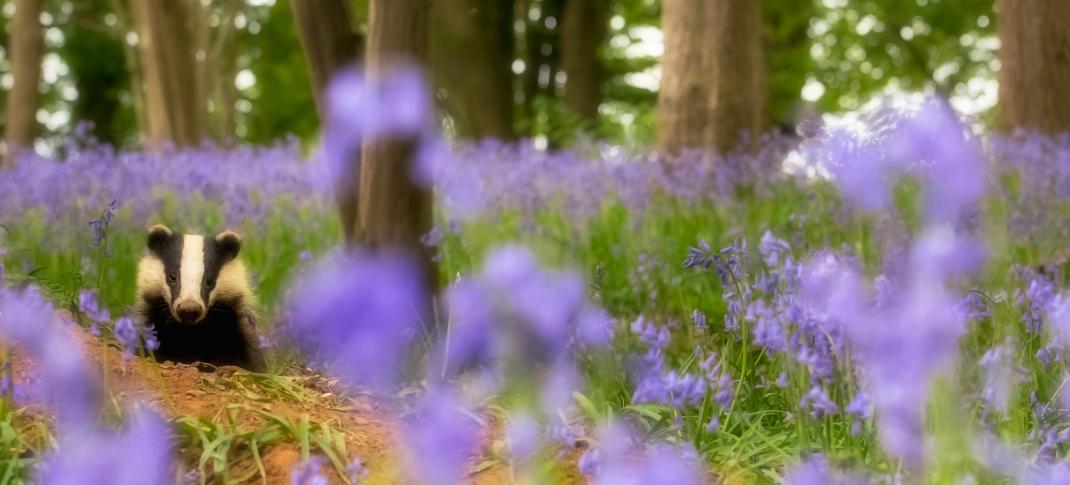 Earth Day originated in the 1960s as those who jumped on the climate change bandwagon tried to draw attention to how humans affected the environment. In 1969, Wisconsin environmental activist Sen. Gaylord Nelson came up with the idea to hold a nationwide ecological teach-in on April 22, 1970, known as "Earth Day." With calls for global action louder than ever and climate change becoming all too real as the weather goes haywire across the globe, the result has been a broadening of the awareness campaign, leading to 2023's first-ever "Earth Week."
With Earth Day extended to a whole week, it now also encompasses April 20, which marijuana decriminalization activists have promoted as a celebration of cannabis culture since the legalization movement began taking off in 2016. The two days of action coming within 48 hours of each other has proved too much temptation for streaming services, with several Earth Day-oriented nature documentaries suddenly debuting on April 19th and 20th. Whether or not this is just well-timed happenstance or a deliberate decision doesn't matter. The result is the same: many documentary series celebrating the Earth for us to enjoy.
And no one does nature documentaries better than Sir David Attenborough, the original TV naturalist who has spent a lifetime capturing this planet's remarkable wonders on film and narrating them for those of us at home. However, this list is not just Attenborough specials (you can find that here), though one can see his influence on them.
Chimp Empire is the latest documentary from James Reed, the director of the Oscar Netflix documentary My Octopus Teacher, focused on the largest community of chimpanzees on the planet, thriving in a Ugandan forest. Narrated by Mahershala Ali (Moonlight), the U.K.-produced docuseries was described by The Guardian as "Succession, but apes," navigating complex social politics, family dynamics, and territorial disputes.
All episodes of Chimp Empire stream starting Wednesday, April 19, 2023.
'Changing Planet' Season 2
Originally titled Our Changing Planet, Changing Planet was a two-part BBC Earth Special that premiered on PBS in 2022. Narrated and hosted by conservation scientist Dr. M. Sanjayan, the miniseries was renewed for a second season, billed as an "update." Both episodes of Season 2 debut as a two-hour special on most PBS stations on April 19, 2022, after the usual Nature programming. As always, check your local listings.
Changing Planet Season 1 is available on PBS Passport; Season 2 arrives on the PBS app on Wednesday, April 19, 2023, and airs on most stations at 9 p.m. ET. Both episodes will then move to PBS Passport next month.
David Attenborough's latest Nature special, Wild Isles, is a love letter to his home country. Like all his Planet Earth-type specials, each episode focuses on a different ecosystem and the different animals and species that inhabit that world. Viewers may have heard some controversy about the BBC not airing the show's defacto sixth episode and renaming it to "Save Our Wild Isles" to back its decision to treat it as a separate entity. Amazon is not streaming that installment, only the first five.
Wild Isles debuts with all five Amazon Prime Video episodes on Friday, April 21, 2023.
Apple TV+'s Big Beasts is the only American-made documentary on this list. However, that's a technicality, as Apple hired ITV-owned Plimsoll Productions to produce it, and the executives behind it are all Attenborough veterans, Tom Hugh-Jones (Planet Earth II), Grant Mansfield (Hostile Planet) and Martha Holmes (Life). Tom Hiddleston (The Hollow Crown) narrates the docuseries, covering the largest species on earth, including gorillas, hippopotami, ostriches, tigers, and polar bears. 
All ten episodes of Big Beasts will arrive on Apple TV+ on Friday, April 21, 2023.
Sky Nature teamed up with an international team of producers to make this Africa-focused special Chasing The Rains. Narrated by Adjoa Andoh (Bridgerton), this four-part special debuted in France in December 2022, but BBC America held it for Earth Day. Like the Attenborough series BBCA gets, Frozen Planet II, etc., this will be a weekly release with episodes arriving during primetime on the network. AMC+ will stream the series, also in a once-a-week format.
Chasing the Rains debuts on BBC America on Saturday, April 22, 2022, at 8 p.m. ET, and streams weekly on AMC+ every Saturday.
Stream Now
The Green Planet
Sir David Attenborough travels the globe to reveal the secret, incredible world of plants.
Image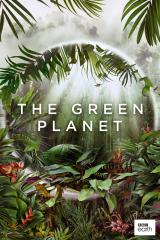 ---
By
for on April 19th, 2023
More to Love from Telly Visions