By
for on September 1st, 2020
12 British Shows To Stream In September of 2020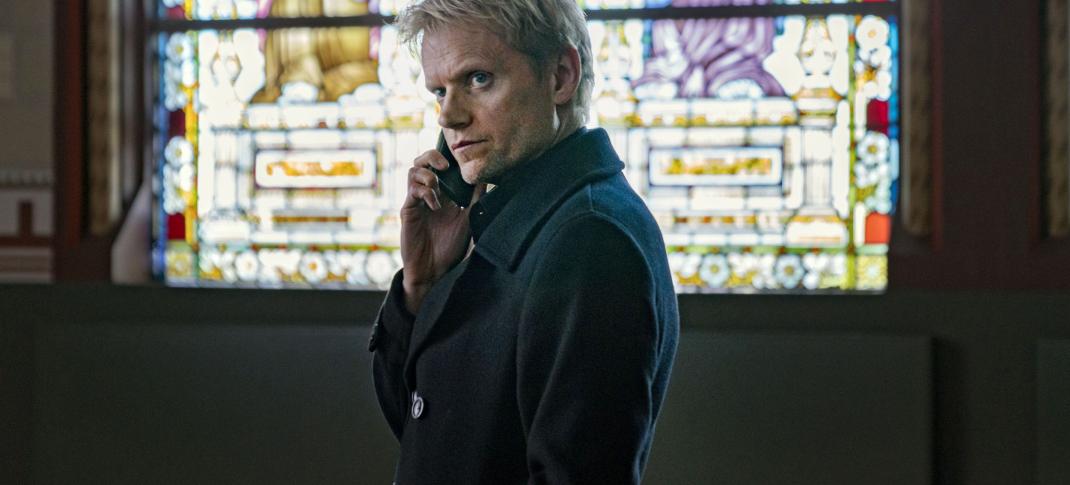 The year 2020 was supposed to be a banner year for streaming and for British television. Between older services like Acorn TV and new arrivals like HBO Max, there are now eight different streaming services that, in some combination, bring fans content from overseas. But while the pandemic has been a boon to some streamers (like Netflix), it's also delayed some regular fan favorites' premieres. Great British Baking Show should be arriving at the top of the month, for instance. And while heroic efforts have been made to get it filmed and ready for viewers, there's still no premiere date as of this writing. Meanwhile, other titles find their way over here that might not have, as services lean on imports to fill out their thinner-than-usual benches. 
So, what's coming to the U.S. in British TV in September? Let's run down the biggest titles arriving this month.
PBS Passport
Van Der Valk
The brand new remake of the 1970s Dutch detective series, Marc Warren stars as Piet van der Valk, with a fresh take on the Van Der Valk novels by Nicolas Freeling. The three-part series arrives on PBS on Sept. 13, and all episodes will be available via PBS Passport from the jump. Our recaps will follow the national broadcast airing schedule.
Local Bonus: Jane Austen 
There's a bonus for those of you in the D.C. area who also happen to be WETA Passport members: Starting in September, four out of six Jane Austen stories are now available for streaming. The collection includes the 1983 six-part adaptation of Mansfield Park, the 2007 Northanger Abbey film with Felicity Jones, plus Andrew Davies' 1995 Pride and Prejudice and 2008 Sense & Sensibility all are now available alongside Sanditon.
Netflix
Young Wallander
PBS fans will be familiar with Wallander, the 2005 Swedish detective series remade in English for the BBC starring Kenneth Branagh around the turn of the last decade.
Now Netflix is bringing over Young Wallander, starring Swedish actor Adam Pålsson, as a young Kurt Wallander facing down his first case. Inspired by Henning Mankell's novels, this six-episode series co-stars Richard Dillane (Game of Thrones), Elise Chappell (Poldark), and Leanne Best (Line of Duty). All episodes arrive on Sept. 3.
Enola Holmes
Based on the YA book series by Nancy Springer, Enola Holmes is a fun feminist spin on the Sherlock Holmes myth, with Millie Bobby Brown of Stranger Things starring as the famous detective's younger sister.
The film is a who's who of Netflix's best British talent, including Helena Bonham Carter (The Crown), Henry Cavill (The Witcher), Sam Claflin (Peaky Blinders), and Louis Partridge (Medici). The movie arrives on Sept. 23.
HBO & HBO Max
The Third Day
Technically this is an HBO series, but all HBO series now stream on HBO Max starting the next day. Done in conjunction with Sky, this heady concept piece stars Jude Law (The New Pope) and Naomie Harris (Skyfall), who each visit a mysterious island off the U.K. coast.
The former goes in "Summer" (which covers the first three episodes), and the latter in "Winter." The show was initially conceived as a multi-platform artistic piece. "Summer" was scheduled to run last spring, and "Winter" later in 2020, with a live interactive show "Autumn," to run on stage in London in between. But the pandemic upended all of that, leaving just a six-part series. The Third Day premieres Sept. 14.
The Murders at White House Farm
An HBO Max exclusive debut, The Murders at White House Farm aired in the U.K. earlier this year to great critical acclaim. For British ex-pats alive in the 1980s, this true-crime mystery of the Bamber family massacre will be a familiar one. 
Starring Freddie Fox as Jeremy Bamber, Mark Addy as DS Stan Jones, and Gemma Whelan as Ann Eaton, the six-part miniseries takes a new look at the famous killings. All six episodes arrive on Sept. 24.
The Great Pottery Throwdown
There's no firm date on this yet, but the first three seasons of The Great Pottery Throwdown, Love Production's strangely delightful Great British Baking Show spinoff, are coming to HBO Max this month.
The series was never officially canceled (nor was the other spinoff The Great British Sewing Bee) as much as the entire project shelved at BBC after the giant spat that saw Baking Show take its tent to Channel 4 and Netflix. Happily, HBO Max has even thrown down the money to keep making the series, with an all-new fourth season now on the way. 
Peacock
Noughts + Crosses
The adaptation of Malorie Blackman's YA series Noughts + Crosses debuted earlier this year on the BBC to both controversy and acclaim. Now, the alternate history series has been picked up by Peacock.
In a world where Africa colonized Europe instead of the other way around, and apartheid and segregation still are the law of the land, a wealthy daughter of a politician and the poor white son of a family servant fall in love. This Romeo and Juliet star-crossed love affair stars Masali Baduza as Persephone "Sephy" Hadley and Jack Rowan as Callum McGregor. The six-episode series arrives on the streamer Sept. 4.
Acorn TV
The Sounds
The latest of Acorn TV's original commissioned series for 2020, The Sounds is a twisty psychological thriller starring Rachelle Lefevre (Twilight) and Matt Whelan (Narcos) as Maggie and Tom Cabbot. These supposedly happily married Canadians move to New Zealand to start a new life away from his oppressive family, only for Tom to disappear, and Maggie left to uncover a raft of secrets she never knew. The first two episodes land Thursday, Sept. 3, with one installment following every Monday thereafter.
Bang Season 2
Acorn's other exclusive this month is Welsh drama Bang. Now on its second season, this police procedural starring Catrin Stewart (Misfits) as DI Gina Jenkins and Jack Parry-Jones (Our Girl) as her longtime partner, Luke Lloyd, are back seeking out a new serial killer whose motivations are connected to a historic rape allegation. All six episodes land Sept. 21.
The Yorkshire Vet Series 9
Continuing from this summer, Acorn stacks up on more of The Yorkshire Vet ahead of January's All Creatures Great & Small reboot debut. Season 9 joins the first eight on Sept. 21.
BritBox
McDonald & Dodds
A brand new procedural that just started on ITV back in March, McDonalds & Dodds imports itself over Sept. 1 to Britbox with weekly installments for the first season. The series stars Tala Gouveia as DCI Lauren McDonald and Jason Watkins as DS Dodds, mismatched detectives thrown together when a case too puzzling to solve alone comes along. The series co-stars Robert Lindsay, Ellie Kendrick, and James Murray, and has already been greenlit for Season 2.
Don't Forget The Driver
A bit of an oddball comedy, Don't Forget The Driver stars Toby Jones as a coach driver whose life shuttling UKers across the Channel to France and back is suddenly thrown into chaos in the face of Brexit. Originally conceived as a miniseries, the first season proved so popular when it aired in 2019 that a second one is in the works. Britbox will drop one episode a week of the six-parter starting Sept. 15.
---
By
for on September 1st, 2020
More to Love from Telly Visions