By
for on October 31st, 2023
'Your Christmas or Mine 2' Debuts For Hanukkah 2023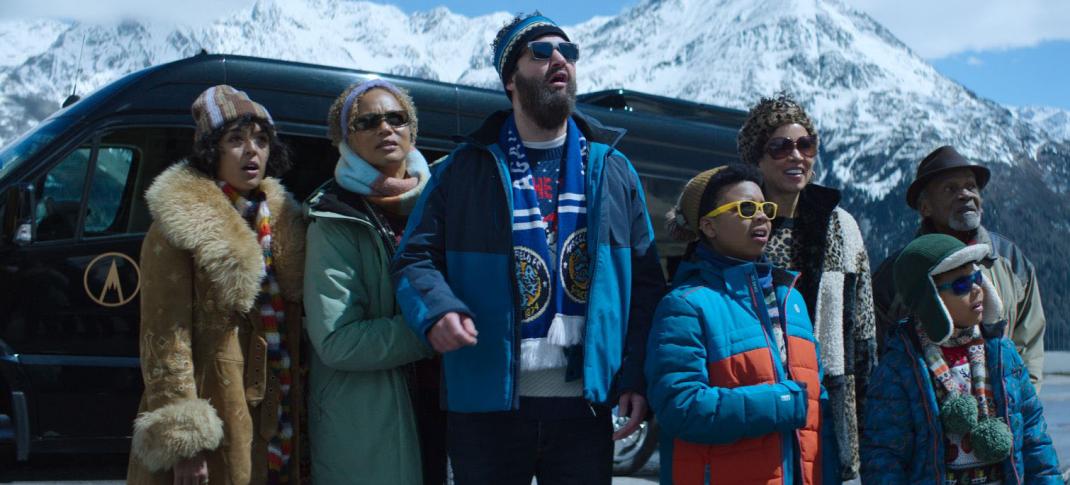 Holiday films are one of the few guaranteed ways to bring in audiences left in the TV landscape left in the wake of the streaming revolution. Part of it is the dated nature of the holiday experience -- no one watches Christmas tree lightings in January, and there's no point in delaying live broadcasts of holiday specials since the reason to watch it is because it's airing this holiday weekend. Streaming services have gotten in on the action, with Netflix and Disney+ going all in on holiday specials every year. Amazon has started to as well, with last year's surprise hit, the British Your Christmas Or Mine, which now has a sequel this December, Your Christmas or Mine 2.
The first film featured Asa Butterfield (Sex Education) and Cora Kirk (After Everything) as James and Hayley, who, in a Gift of the Magi-like set-up, secretly decide to surprise the other with a visit to see them at home over the holidays. Of course, upon arriving, they learn the other is long gone and spend the holidays snowed in with each other's parents, desperately trying to make a good first impression without any guidance. 
The sequel sees the two deliberately going on vacation and, this time, bringing their families to meet each other. The first time, they managed to make good impressions on each other's families. But will their families make good impressions on each other?
Here's the synopsis of the film:
It's the most wonderful time of the year … but will it be for James and Hayley? James' father has invited the Taylors to spend Christmas in a luxury ski resort in the Austrian Alps, so they can meet his new American girlfriend. However, Hayley's dad Geoff insisted on handling his family's side of the booking and something clearly got lost in translation. After a mix-up with transport at the airport, the two tribes end up at each other's accommodations, on different sides of a valley and opposite ends of the Tripadvisor ratings scale. Can Hayley and James' relationship survive another turbulent family Christmas, or has their future together gone off-piste?
The cast includes Alex Jennings (The Crown) as James' father, Lord Humphrey Hughes, and David Bradley (Doctor Who) as the groundskeeper, Jack. Daniel Mays (Magpie Murders) and Angela Griffin (Harlots) as Hayley's parents, Geoff and Kath, and Natalie Gumede (Jekyll & Hyde) as her sister Kaye. American actress Jane Krakowski (30 Rock) joins the cast for the new installment as Humphrey's new girlfriend.
Your Christmas or Mine was written by Tom Parry (Ted Lasso). It was the comedian's debut film screenplay; he also wrote the Your Christmas Or Mine 2 script. Director Jim O'Hanlon (Trying), who helmed the first film, returns to direct the second. The movies are produced by Mighty Pebble Pictures and The Story Collective, with O'Hanlon and Parryas executive producing along with James De Frond, Kris Thykier, and Damian Keogh. 
Your Christmas or Mine 2 will premiere on Thursday, December 8, 2023, on Amazon's Prime Video. Happy Hanukkah!
---
By
for on October 31st, 2023
More to Love from Telly Visions