By
for on May 26th, 2022
Will There Be a New Season of 'Guilt'? PBS Confirms The Show's Return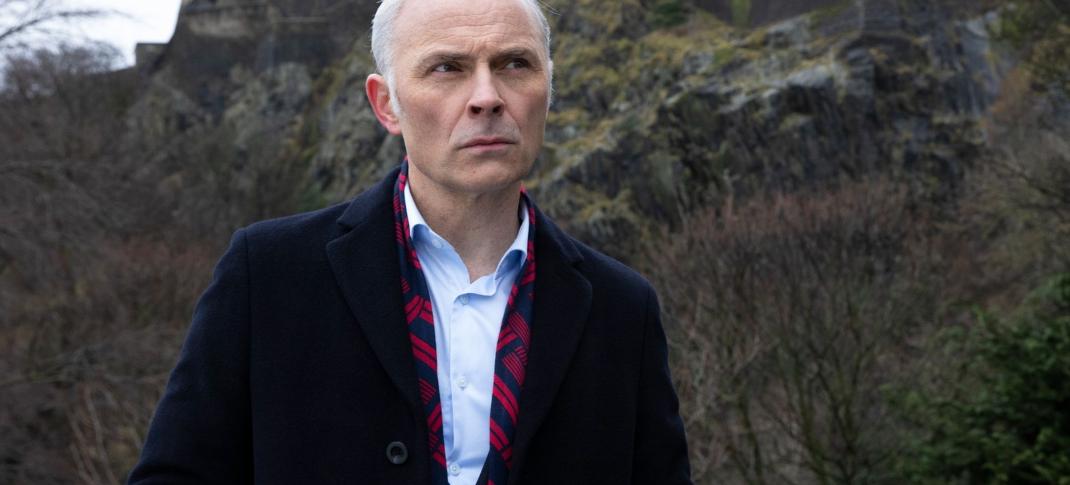 Masterpiece's regular lineup was delayed in 2021 due to ongoing lockdowns and shutdowns related to the coronavirus pandemic, causing most of the familiar titles fans know and love to debut in the latter half of the year. That left room in spring and summer for a few experimental titles, such as Atlantic Crossing, Us, and Guilt. The first two were stand-alone mini-series, but the third was a bit of an oddity for Masterpiece, a 2019 dark Scottish comedy about a pair of bumbling brothers who accidentally kill a guy while driving at night after drinking and frantically cover it up.
The show's twist ending saw elder brother Max (Mark Bonnar) carted off to jail (not for the crime, but the cover-up, natch). It felt pretty definitive. And yet, there was already confirmed in the U.K. that BBC Scotland commissioned a second season, one that would see the return of Max, but not his softer-hearted brother Jake (Jamie Sives). The second season aired on the BBC just after the first one ended here on PBS in the autumn of 2021. Since then, fans have been wondering if Masterpiece plans to continue showing the series, especially now that 2022 features a crowded lineup, including shows that are back on track and ones that are only just returning after two years.
But Masterpiece has confirmed that Guilt Season 2 is heading to PBS. Furthermore, this is not the end of the series. Season 2's return proved so popular that the BBC has renewed it for a third and final outing, slated for 2023. So what will these new seasons entail? Season 2 will pick up two years later when Max gets out of jail for a solo adventure. As for Season 3, Silves will return as Jamie for one final story, the details of which have not been revealed as yet. The synopsis says, "As they battle threats both old and new, it remains to be seen whether they get the happy ending they crave, or whether life conspires against them one more time."
The official synopsis for Guilt Season 2 is as follows:
In an Edinburgh cellar, two gunshots ring out. Across town, Max McCall is released from prison. These two events gradually come together as Max tries to rebuild his life, and new arrival Erin tries to save hers.
Guilt Season 2 sees the return of Mark Bonnar as Max McCall, Emun Elliot (Vera) as Kenny, Stuart Bowman (Versailles) as Roy Lynch, taking over from Bill Paterson, plus Sandy McDade (The Lady Vanishes), Henry Pettigrew (Line of Duty) and Robin Laing (River City). New cast members include Sara Vickers (Endeavour) as Erin, Phyllis Logan (Downton Abbey) as Maggie, Rochelle Neil (The Nevers) as Yvonne, and Greg McHugh (Gary Tank Commander) as Teddy.
Though the press release does not officially list a release window, the series is notably listed directly following Grantchester Season 7 (which premieres in mid-July) and just before Miss Scarlet and the Duke Season 2, which is confirmed for mid-October. It's also paired just ahead of Van Der Valk Season 2. Van Der Valk aired in early September when it last was on PBS in 2019, and Guilt Season one spanned the Labor Day holiday. From all that, it seems likely that Guilt will probably arrive around Labor Day or early September, either right between Grantchester and Van Der Valk or as a set with the last show.
Guilt Season 2 will arrive on Masterpiece in the second half of 2022. Season 1 is streaming on Passport.
---
By
for on May 26th, 2022
More to Love from Telly Visions