By
for on November 11th, 2020
Will There Be a 'COBRA' Season 2?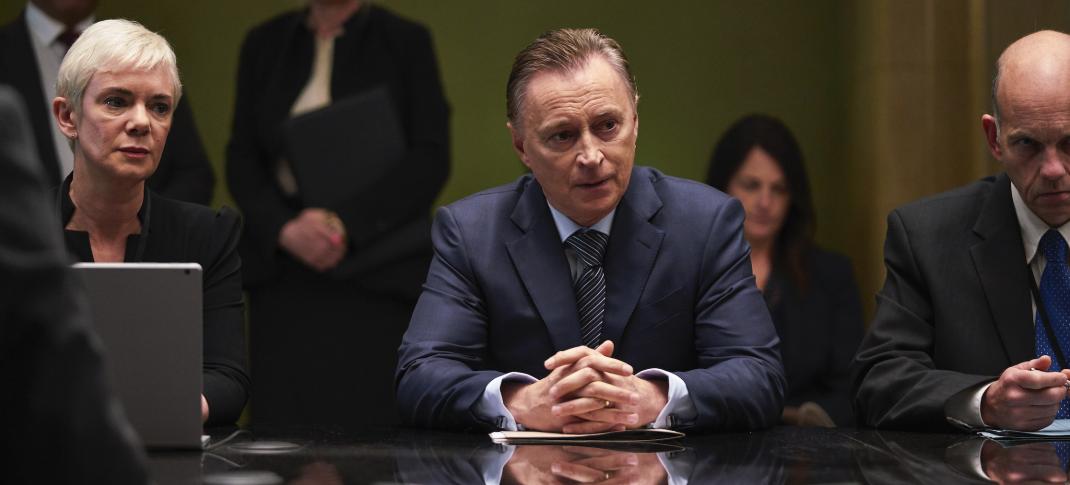 Good news for COBRA fans - the political thriller will indeed return for a second season, but what that will look like is really anyone's guess, particularly after the bonkers events of Season 1. 
The Season 2 renewal was announced earlier this year. The drama, which follows the global and political fallout from a devastating solar storm which caused everything from power outages to mass protests, was one of Sky One's most successful drama series in recent years, racking up over 2.2 million viewers and registering as one of the network's most binged box-sets online. (Not surprising, giving how propulsive and generally addictive its storylines were -- even if they often made no sense if you thought about them too hard.)
The second season will once again be comprised of six episodes. In it, in the aftermath of both solar and political storms, Prime Minister Robert Sutherland (Robert Carlyle) attempts to steer the country on a more even course. He is assisted, as ever, by his loyal Chief-of-Staff Anna Marshall (Victoria Hamilton), alongside a team of dedicated advisers.
An assassination on British soil, however, unleashes a chain of events that threatens to develop into a crisis even more serious than the one from which the country has recently emerged. An apparently invisible global enemy, not playing by the rules and operating outside national boundaries, appears to be bent on our destruction and nobody really knows who is friend and who is foe.
"I'm absolutely delighted by the audience reaction and success of COBRA," star Carlyle said in a statement. "I look forward to season 2 and welcome the chance to play the PM Robert Sutherland once again."
Huge thx for all the lovely messages throughout the show.. such a great reaction! #Cobra 2 starts filming mid August pic.twitter.com/9VqEH7FhvT

— Robert Carlyle (@robertcarlyle_) February 24, 2020
As you can see above, Season 2 was originally slated to start filming in August.  But, much like every other production in the television industry, Season 2 of COBRA did not in fact begin production over the summer. Instead, delayed by the coronavirus pandemic, the next season is now slated to begin filming in both Manchester and Liverpool this November.
Are you looking forward to more COBRA? Let us know your thoughts about what you'd like to see in the second season in the comments.
---
By
for on November 11th, 2020
More to Love from Telly Visions