By
for on January 9th, 2021
Why 'Their Finest' is a Movie For Our Times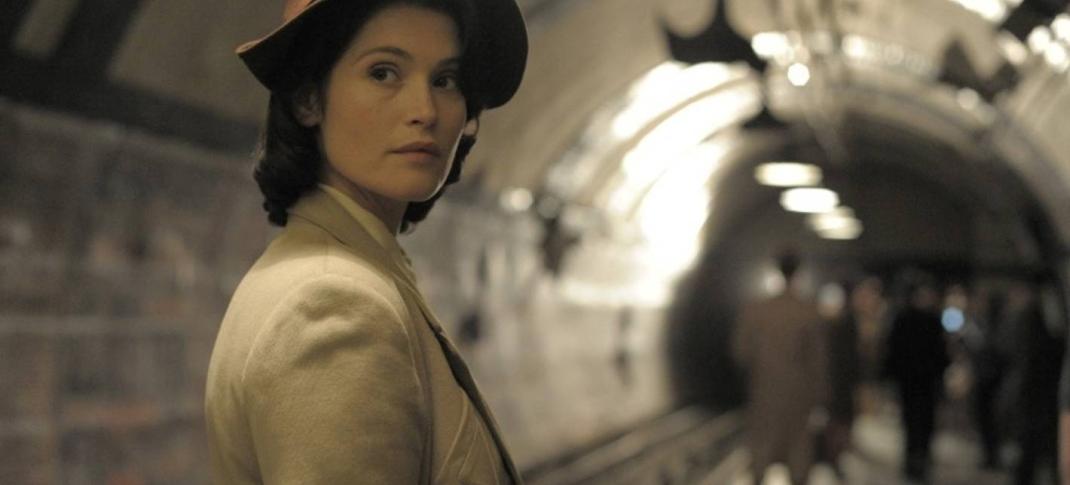 —Why do you think people like films?

—It's because story's a structure, and there's shape, purpose, meaning. And when things turn bad it's still part of a plan. You know, there's a point to it. Unlike life.
When Their Finest released almost four years ago, it was overshadowed by Christopher Nolan's massive epic Dunkirk. While Nolan's treatment of the famous battle was vast and masculine in its point of view, as was the Dunkirk episode in PBS's World War II drama World on Fire, Their Finest is understated, ironic, and feminist. Based on the book by Lissa Evans (originally titled Their Finest Hour and a Half), the film features a strong cast, fine storytelling, and an exploration of how movies—and stories—can help us endure hard times.
It's 1940, and London is battered from nightly bombing raids, its population suffering from sleep deprivation and exhausted by the tragedies and aggravations of everyday wartime life. If a neighbor's house has been bombed, chances are your water or gas are off, just when you're gasping for a cup of tea. You might catch a nap at a movie theater unless an air raid siren, or the howls of derision at the earnest, morale-improving government-made films, wakes you up.
Catrin Cole (Gemma Arterton) has come to London from Wales with her boyfriend, an artist wounded in the Spanish Civil War, both of them seeking work with the government (she uses his last name, because even though there's a war on, proprieties must be observed). When she is summoned to the Ministry of Information Film Division for what she assumes is a secretarial position, she discovers she's been recruited into the screenwriting section.
The writing team—Tom Buckley (Sam Claflin) and Raymond Parfitt (Paul Ritter)—and their boss Roger Swain (Richard E. Grant) brace themselves to hire a woman to write the "slop," the female dialogue at which they've failed so miserably. "Obviously we can't pay you as much as the chaps," Swain tells Catrin.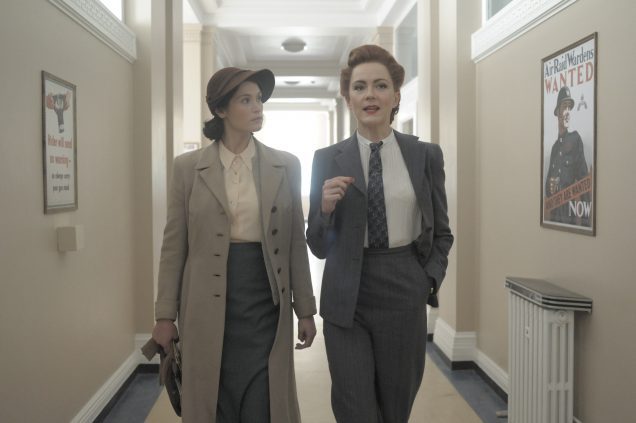 One of the few senior women on staff, Phyl Moore (Rachael Stirling), warns Catrin, "A lot of men are scared we won't go back into our boxes when this is over. It makes them belligerent." Buckley and Parfitt are sarcastic, demeaning, and dismissive. Catrin earns their respect for her writing skills, and she and Buckley fall in love; it's what you'd expect in a movie, isn't it? It's charming and funny, but Their Finest takes it a step further as Catrin explores her own ambition.
The Ministry of Information is interested in a new feature-length film based on a brief newspaper story of two heroic young women who sailed to Dunkirk in the family fishing boat, The Nancy Starling (which becomes the name of the film). Catrin is sent to meet the Starling sisters but finds the story isn't true. Their boat broke down and had to be towed home, although they did take soldiers on board from a dangerously full vessel. The two young women are afraid of their violent, alcoholic father's reaction if the truth gets out. This is Catrin's chance. She reports back to the team that the story is eminently film-worthy, and throws in a few details, like a dog on board, to make it more credible. The combination of authenticity and optimism (the catchphrase of the department's work) with a dog is a winner.
It works—for a while. The Film Division is furious with her, but her job is saved by Churchill's interest in the film. He needs to prove to the US that Britain is fighting back, and that it's a war worth supporting, and at home build on the Dunkirk experience to boost morale. The Film Division is advised that a genuine all-American war hero will take time off from the Royal Air Force for a role in the film.  Never mind that there were no  Americans at Dunkirk. As any of the Film Division would admit, "We pick our truths."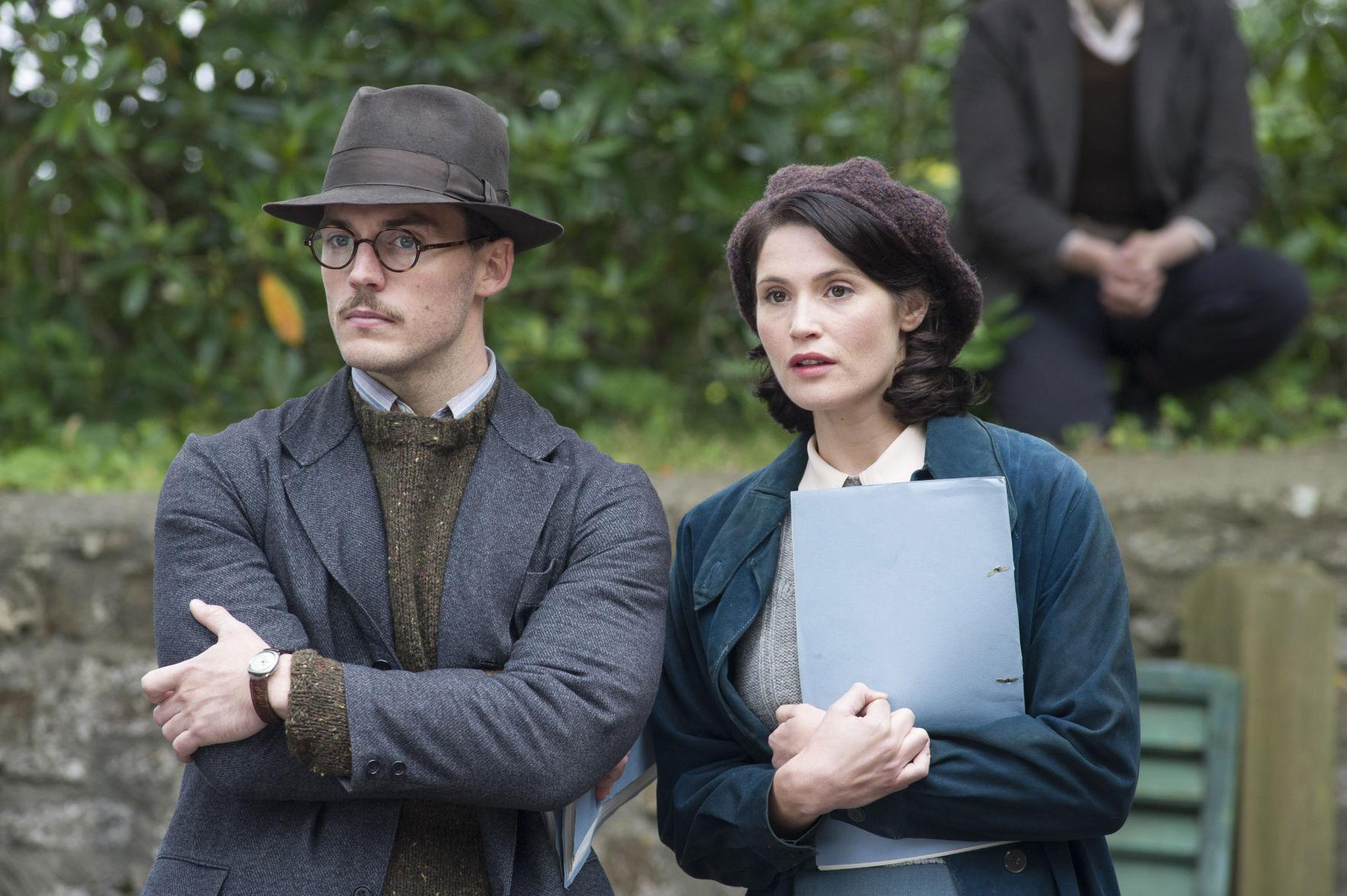 Truths continue to be picked and cast aside as casting and filming begins. Bill Nighy hams it up as the hammy, vain Ambrose Hilliard, who initially turns down the comic role of Uncle Frank, the cleaned-up version of the real twins' father. Reality breaks in when his agent Sammy Smith (Eddie Marsan) is killed in an air raid. Sammy's sister, capable, charming, and tough Sophie (Helen McCrory) takes over his agency, and also takes over her late brother's dog, so we move into meta territory here. Hilliard swallows his pride (most of it) and accepts that his leading-man days are over.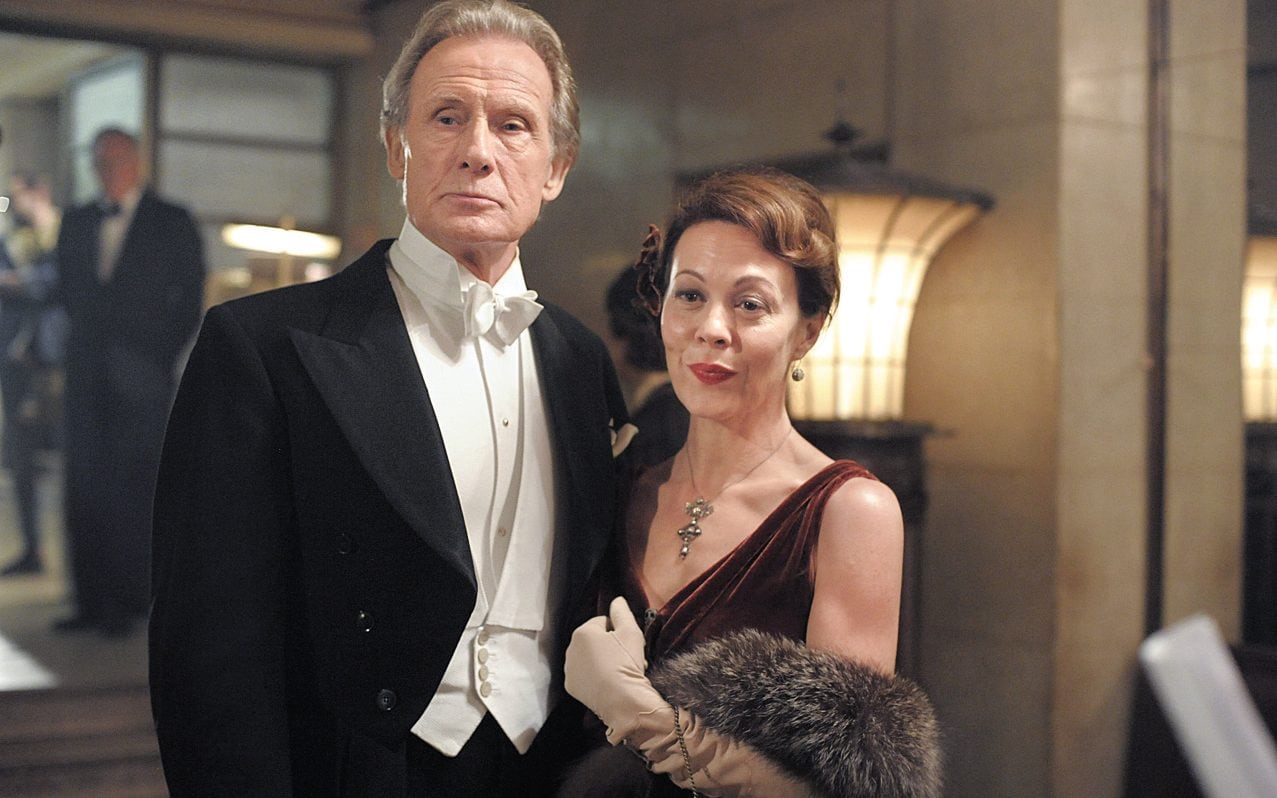 The introduction of all-American hero Carl Lundbeck (Jake Lacy) in the role of Brannigan, a journalist, has been a near-disaster. He can't act his way out of a paper bag and Hilliard coaches him (Sophie promptly demands additional pay). Catrin has had to fight her own battles with the writing department in keeping the Starling sisters as the heroes of the film, but now they have to make changes to appeal to American audiences, specifically the creation and resolution of a love triangle. There's constant rewriting for Catrin and Buckley as London continues to be bombed, including a disastrous hit on the studio itself.
But the "third act" tragedy that shocks us out of our expectations of Catrin's happy ending is a daring subversion of story-telling. There is a happy ending, but an unusual one, and it's all to the credit of the writer, director, and cast that Their Finest carries it off.  As an audience member says after watching The Nancy Starling, wiping her eyes, "Our picture, our girls."
Have you seen Their Finest? What do you think?
---
By
for on January 9th, 2021
More to Love from Telly Visions