By
for on May 25th, 2021
'Whitstable Pearl' Is a Cool Seaside Mystery Series For Summer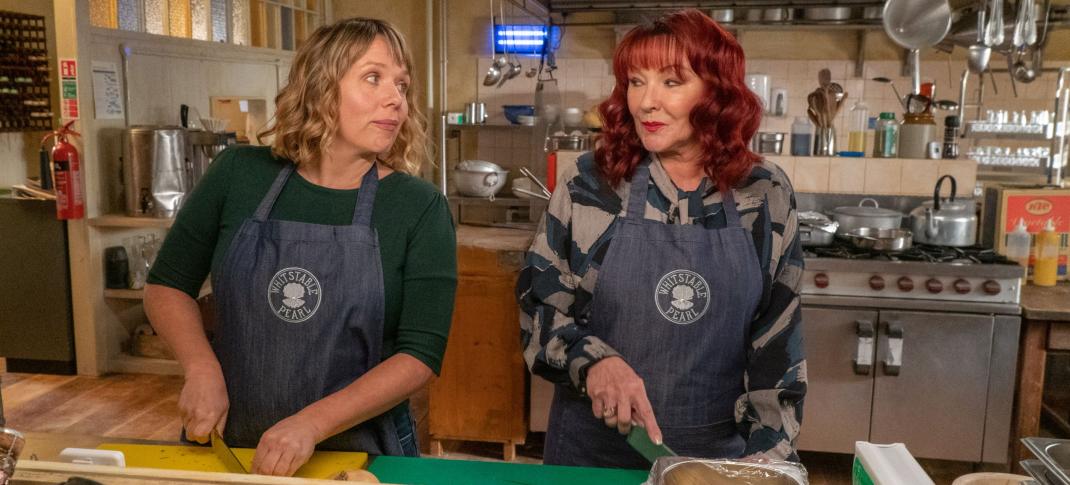 On the surface, Acorn TV's new series, Whitstable Pearl, seems to be yet another "lots of deaths in a small English town magically solved by common citizens" series. The genre is so famous that it's spawned multiple parodies, from McSweeney's "Help! I Live In A Quiet English Village" to The New Yorker's "British Mystery Series That I Would Watch," to "Your Guide To Not Getting Murdered In A Quaint English Village." The series is even described as "cozy" in the marketing materials, and the promotional images are all of a perfect little seaside town.
But blessedly, Whitstable Pearl holds a secret: Its main protagonist is not some unlikely little crime solver masquerading as an overlooked middle-aged busybody. Pearl Nolan (the "Pearl" of the series title) may currently work as a restaurant owner and seafood caterer. However, she's a former professional, a bonafide former detective whose life didn't go quite as planned. She may have had to give up her crime-solving career to be a mom and a caretaker, but she's not about to bury those dreams, letting her training work for her as a side hustle as a private investigator.
It may seem a small thing, but at the show's first two episodes prove, it changes the tone of the series to one that's a little less heavy on the quaint and a whole lot more interested in how we find ways to live when the life we planned doesn't work out how we thought it would.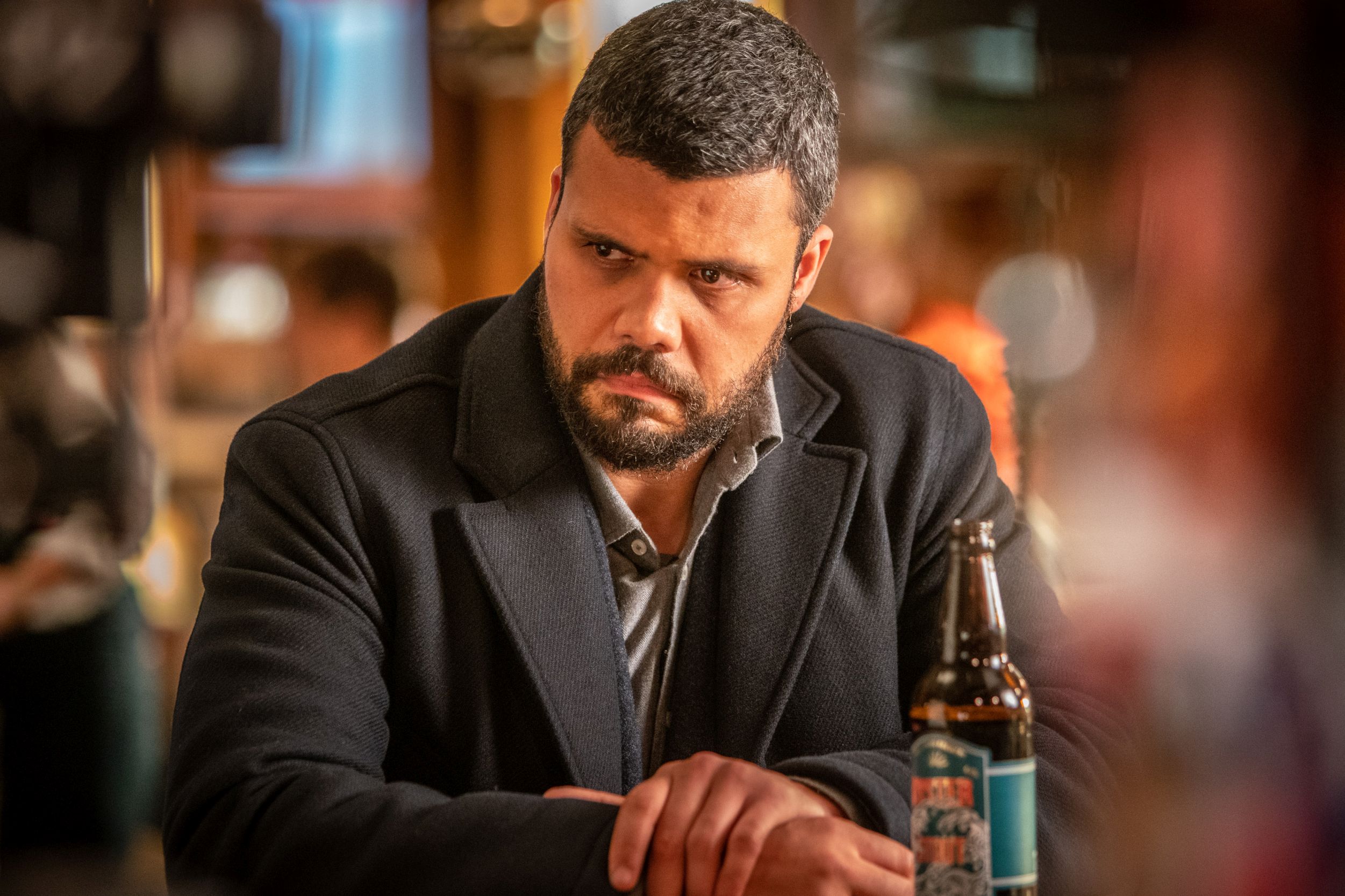 Based on the set of novels by Julie Wassmer, Whitstable Pearl, set in the famous fishing town of Whitstable, opens with Pearl (Kerry Godliman of Netflix's After Life) turning up the body of dead fisherman Vinnie. At first, it seems like the death of a potential love interest, and then that of someone who works for her, as he's an oyster farmer, and she's a restaurant owner. But neither of these things are true, as DCI Mike McGuire (Howard Charles of Netflix's Shadow & Bone) discovers. Sent in from London to help out the small town's police station, he runs directly into Pearl, who already has more information and the crime half-solved before he can remove his teeth whitening kit.
What's notable about the new series is that's it's not the lead-in to a season-long story. There's not much of an arc evident from the early episodes, other than revealing the backstories of Nolan and McGuire as they partner up to start solving crimes. Whitstable Pearl is 100% a crime-of-the-week style show, with the whodunit revealed within 44 minutes, or your oyster dinner is free. On the one hand, that leaves the opening episode a little thin since the mystery takes a backseat to introduce the town's eccentric residents, including Pearl's uni-bound son Charlie (Rohan Nedd) and her mother Dolly (Frances Barber, who steals every scene she's in).
Thankfully, Acorn TV made the intelligent choice to drop two episodes of Whitstable Pearl for the premiere. The second mystery brings aboard DS Nikki Martel (Sophia Del Pizzo) as McGuire's more official partner for an oddity of a mystery where the suspect is murdered with jam. (Yes, jam.) Unlike the first hour, which is more interested in laying out the town's relations than delivering a solid mystery, this episode hits a better balance of crime to small-town drama. Also, with the awkward first-meeting episode out of the way, Charles and Nolan have more room to develop their buddy chemistry.
Whitstable Pearl will run six episodes, with new installments arriving on Mondays on Acorn TV.
---
By
for on May 25th, 2021
More to Love from Telly Visions