By
for on March 31st, 2021
When Will 'Call The Midwife' Season 10 Arrive? The Show's U.K. Release Is Still Delayed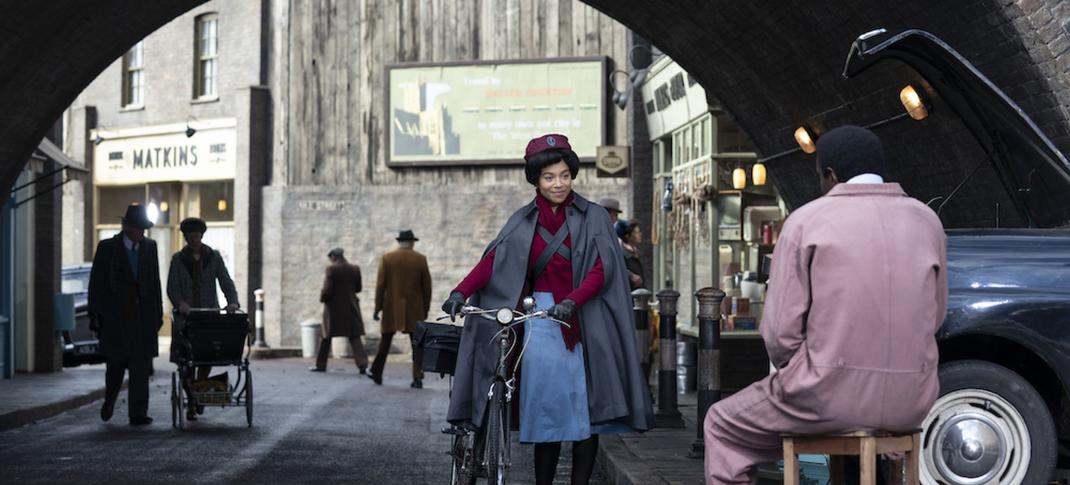 If it's the end of March, then it must be time for PBS's spring season and a new round of Call The Midwife. Since the show's second season in 2013, the series has aired like clockwork every year, with a Christmas special in December and then a new season arriving on the BBC mid-January followed by a PBS debut stateside at the end of March. But as the drama rounds into Season 10, the series has been shifted off its regular schedule. Filming for new seasons typically begins in March and runs on and off through the spring and summer. But when the coronavirus pandemic shut down the U.K. in March of 2020, everything was delayed.
The good news is that the show got itself up and running again on August 31, 2020, and had a Christmas special ready for fans come Dec. 25. But the rest of the season wasn't complete, causing the show to miss its usual January debut on the BBC, all but assuring it wouldn't make the regular March return slot on PBS either. During the Television Critics Association press tour, President and CEO Paula Kerger confirmed the show's arrival would be delayed. However, she did not give a firm date to expect the series since it was still filming at the time. 
But despite yet another lockdown in the U.K., filming for Season 10 finally wrapped in mid-February, with an only slightly truncated season. (Seven episodes instead of the usual eight.) And unlike many series, it did so without a single COVID case on the set in cast or crew adding to the delays. The series tweeted out a photo to commemorate "a most challenging year."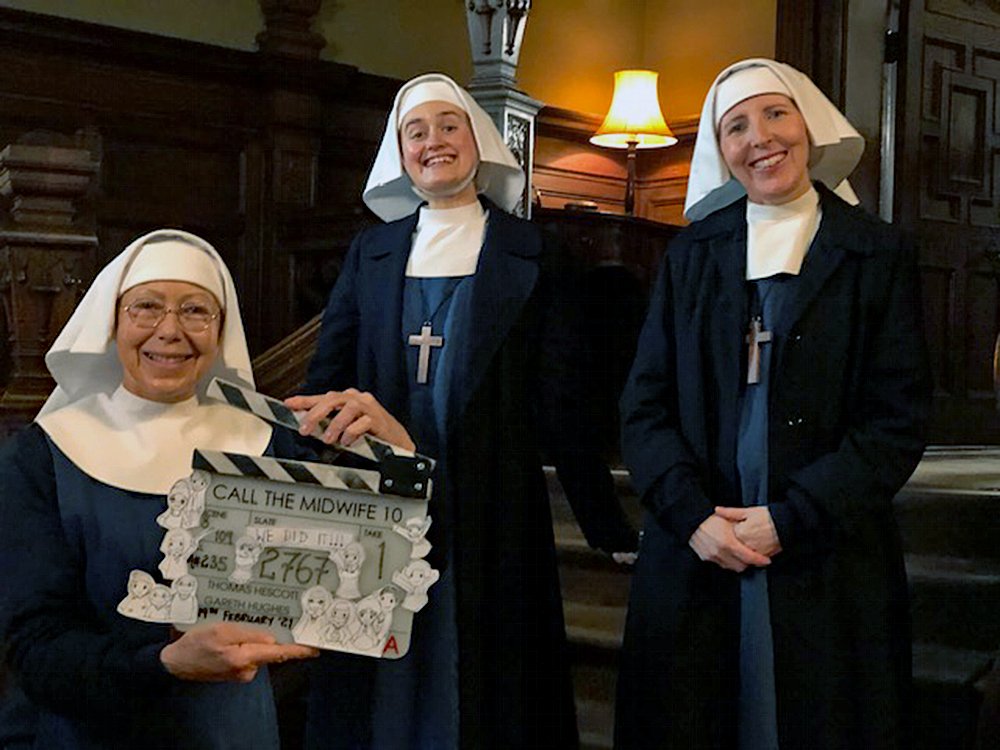 Just about everyone is expected to return for Season 10, save Jennifer Kirby as Nurse Valerie Dyer, who is moving on after four years on the series. Everyone else, including leads Helen George (Trixie), Laura Main (Shelagh Turner), Leonie Elliott (Lucille), and our favorite nuns, Jenny Agutter (Sister Julienne), Judy Parfitt (Sister Monica Joan), Fenella Woolgar (Sister Hilda), and Ella Bruccoleri (Sister Frances) will be back. The cast also includes Stephen McGann (Dr. Turner), Linda Bassett (Nurse Crane), Cliff Parisi (Fred), Annabelle Apsion (Violet), and Georgie Glen (Miss Higgins). It is not clear if Miriam Margolyes (Mother Mildred) will be back or not. She's still listed as a recurring character but did not appear in the Season 10 Christmas special.
As for what to expect, Call The Midwife Season 10 is set in 1966. The U.K. won the World Cup, so there's probably an episode where that is a subplot. Also, there was a snap election that brought Harold Wilson to Number 10. Fans of The Crown will also remember from Season 3 that this was the year of the Aberfan disaster; no doubt fans will be getting an episode that focuses on that enormous tragedy. Writer Heidi Thomas also suggested there will be some groundlaying towards the significant social changes coming in 1967.
Speaking to the RadioTimes, she said: 
"What I do know is that when we get to series 11, it will be 1967, so abortion will be legalized, and homosexuality will be legalized, and these are big staging posts in modern social history, so I know we'll be referencing those and we might be referencing the journey towards those things."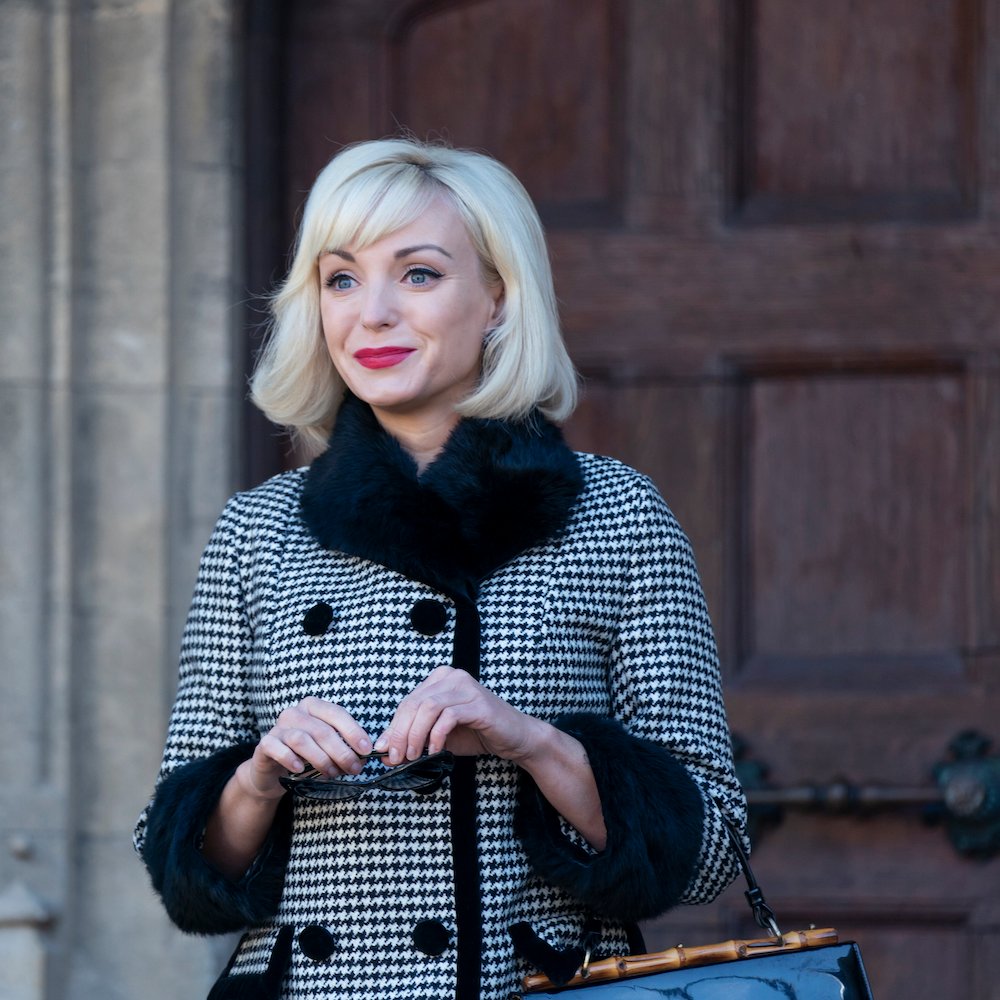 So when can viewers expect all this? The bad news is that the BBC has not announced a date yet for the show's return, despite the completion of filming. The production's Facebook announcement said the series will arrive "soon," suggesting a late spring debut. But exactly when is unclear. Unlike American shows, which confirm release dates months in advance, the BBC tends to wait until much closer to the premiere to announce anything, sometimes with as little as four weeks to go. So fans will simply have to keep an eye open.
What American fans need to know is Call The Midwife will not arrive over here until it finishes airing over there. On the one hand, the turnaround between BBC finale and PBS debut is usually only about a month. (For example, Season 9 finished its U.K. run on Feb. 23, 2020, and premiered on PBS five weeks later, on Mar. 29.) But with so much of the summer schedule up in the air at the moment, it's not clear how long PBS will wait.
Call The Midwife Season 10 will hopefully be coming our way by the fall of 2021.
---
By
for on March 31st, 2021
More to Love from Telly Visions