By
for on December 31st, 2021
What To Expect In British Streaming Content in 2022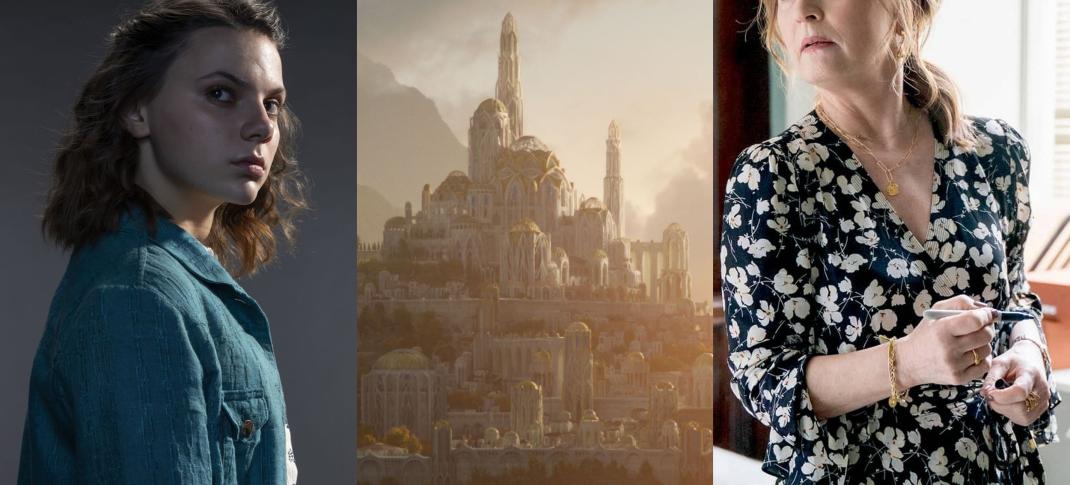 Even if March 2020 hadn't been the beginning of a new worldwide reality, the beginning of this decade was always going to see a mass shift in how content delivery worked in entertainment. November 2019 saw the launches of Apple TV+ and Disney+, 2020 had Quibi, HBO Max, and Peacock. Though the closing of theaters and the moving of big-budget high profile films to streaming sped up the shift away from theaters and terrestrial cable to the streaming app world, it was a change that was already in progress.
Last year, in 2021, that trendline continued as more streaming services arrived and consolidation began to take shape. Discovery+ launched, and then, less than six months later, its parent company announced it would eventually become one with HBO Max's WarnerMedia. ViacomCBS finally finished merging and turned CBS All Access into Paramount+. Quibi died, Roku took over. BritBox got into the originals game.
So what's in store for 2022? Let's look at the options.
PBS Passport
Masterpiece will continue to be the dominant British importer for PBS Passport. Its primary titles will be available as binge drops for members while episodes air weekly on Sundays on most stations.
However, PBS's direct British titles, like Call The Midwife, will continue to struggle due to overriding streaming deals with Netflix and the like. Much like AMC Networks, PBS is currently not trying to actively consolidate. Instead, most local member stations will function under a more federalist "strong nation-states, weak federal oversight" model. In short, as always, check your local listings.
Acorn TV
The one streaming service in its arsenal that AMC+ isn't actively trying to cannibalize, AcornTV continues to be one of the most stable performers in the market, with the lowest viewer attrition of any SVOD. Fans can expect this service to keep doing what it's doing because if it ain't baroque, don't fix it.
That means one or two Original Series a month, including Agatha Raisin, Ms. Fisher, and other hits, mixed with the oldie-but-goodie titles from around the commonwealth that fans have come to expect.
Amazon
The Wheel of Time was Amazon's first significant hit British-style fantasy, but there's a second cannonball being loaded and aimed right at the heart of our viewership. Amazon's still-as-yet-untitled Lord of the Rings series is finally hitting its service in 2022, after many delays, casting changes, direction shifts, and getting on for a billion dollars in production costs.
The one-two-punch of Lord of the Rings and Harry Potter started the British-based fantasy trend at the start of this century. If you don't think nerds aren't going to watch a Second Age-set series in droves when this thing arrives, let me introduce you to something we call "nerd culture."
AMC+/Sundance Now
These are still two separate entities, but we'll see how long that lasts. The year kicks off with AMC+ and Sundance sharing the streaming rights to A Discovery of Witches. It's a decision one should expect to see AMC+ make more as it finally lets The Walking Dead shuffle off this mortal coil and ventures further into Ann Rice Vampire fare and British fantasy series.
The service is still part of the also-ran group, but between the passing of Rice renewing interest in her stories and AMC+'s well-timed debuts next year, this could be the tipping point of those on the fence about signing up.
Apple TV+
Apple TV+ remains a mainly American channel that carries Ted Lasso. Carry on.
BritBox
Originally launched as the legal way for British ex-pats in America to get their BBC and ITV fixes, the launch of BritBox UK changed the streaming service's direction. No more can it rely on its parent company's joint programming to be enough. Luckily, it's found a willing partner in co-production: PBS! Considering how much the public television station is having its lunch eaten by Netflix and HBO Max, outlets like Masterpiece need a reliable programming source to help fill its coffers, just as BritBox looks to launch new titles. There are already close to a half dozen series coming from this partnership, including Magpie Murders. May it prove a hitmaking decision.
Discovery+ and HBO/HBO Max 
Analysts estimate the Discovery Communications and WarnerMedia merger will finish in mid-2022. Until then, everyone has to pretend these two streaming services are strangers. But Discovery+'s acquisition of The Repair Shop, a series that's a perfect blend of its HGTV/DIY brand and HBO Max's style of reality show, indicates that someone is thinking ahead. But even with a whiff of possible combining of streaming forces, British fans will still be able to rely on HBO proper to continue as it has this past decade. Tune in for BBC co-productions like His Dark Materials and Game of Thrones-style fantasy series arriving at regular intervals.
Disney+
Disney+ is still the only prominent streamer in America that British fans don't have to care about unless they like to see Tom Hiddleston (and occasionally Richard E Grant) wear horns or are into Temuera Morrison as Boba Fett. However, National Geographic's budget has been a significant winner of the merger lotto. We're starting to see some of the BBC Earth and Space documentaries quietly slip from Discovery+ and Netflix over to the House of Mouse, along with a few commonwealth-based Marvel superheroes proving they're just as tough in real life. Worth keeping an eye on.
Hulu
The other half of the Disney streaming brand must remain an independent entity until NBC exits the streaming service in 2023 and puts everything on Peacock. Expect 2022 to be a keep-on keeping-on year for the service, quietly bringing over ITV and BBC imports that only the hardcore fan will notice while occasionally coming up with something brilliant via the FX brand. Check back next year though, once NBC detangles and things will probably change rapidly, with the possibility of Hulu and ESPN+ turning into Disney+ tiles.
Netflix
The granddaddy of the streaming world has been eating everybody's lunch since long before March 2020. 2022 will see some prime arrivals, like The Crown Season 5 and Bridgerton Season 2. There will also be the usual reality fare like The Circle and The Great British Baking Show.
The only change fans may see this year is a further lean into the feature film business, as Netflix continues to benefit from low attendance in theaters due to spiking coronavirus cases.
Peacock
Oh right, that exists. It has Eurovision and exactly one British show (The Capture) worth watching on it. Good thing its basic tier is free.
Pluto TV
Speaking of free: Pluto TV. The CBS-owned free streaming app is where Viacom has hidden tons of old TV series licensed from the BBC. There's a BBC Home channel, a BBC Food channel, and a Classic Doctor Who marathon that never ends. It costs nothing. Consider yourself entering 2022 informed.
---
By
for on December 31st, 2021
More to Love from Telly Visions