By
for on May 15th, 2018
Watch TV Like a Brit: BAFTA Winners You Can Stream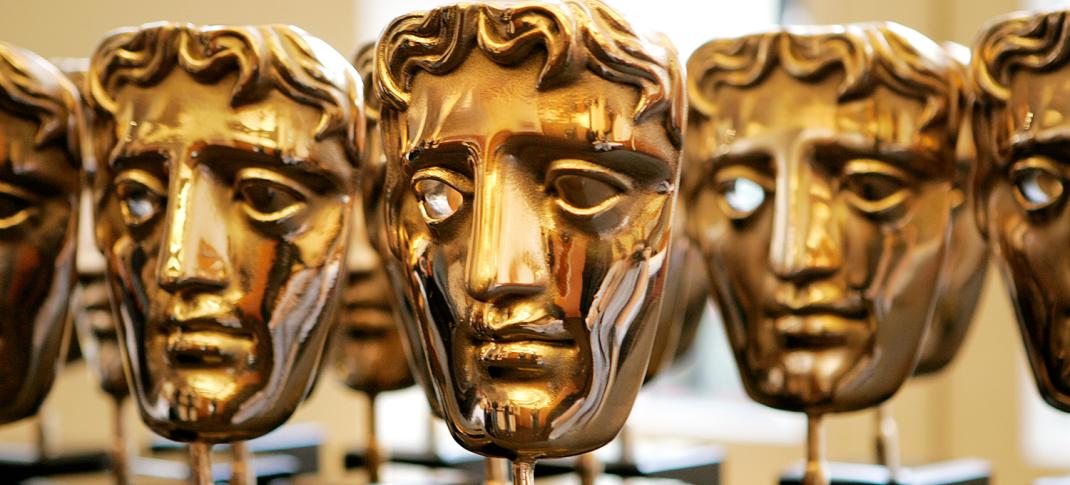 On Sunday evening the UK television industry honored their own at the Virgin TV British Academy Television Awards. Broadcast on BBC One, the BAFTA ceremony was held at the Royal Festival Hall in London and was hosted by former Great British Bake Off  (or Great British Baking Show to us Americans) presenter Sue Perkins. The complete list of winners, featuring access to all the acceptance speeches, can be found here. 
Considering American viewers may not be familiar with many of these programs, it seemed more appropriate to highlight those we can access rather than post the entire list of winners. Fortunately, with the creation of new streaming platforms and a proliferation of American partnerships with UK broadcasters, availability of British content in the US continues to grow every year. And I for one couldn't be more pleased.
And now on to the winners…
Brian F. O' Byrne
Category: Best Supporting Actor
Program: Little Boy Blue, an ITV mini-series which dramatized the 2007 murder of eleven-year-old Rhys Jones in Liverpool.
Role: Rhys' father, Steve Jones. Though devasted by the shocking murder of his boy, Steve's approach to dealing with the difficult police investigation and subsequent trial causes fractures in his relationship with his wife Melanie (Sinead Keenan) who continues to suffer an all-consuming grief.
Where can I watch it: BritBox
Vanessa Kirby
Category: Best Supporting Actress
Program: The Crown, a Netflix historical drama that focuses on the events, political rivalries and romances of Queen Elizabeth II's reign.
Role: Princess Margaret, the spirited, rebellious younger sister of Queen Elizabeth II (Claire Foy). Kirby was awarded the BAFTA for her performance in Season 2, which centers on Margaret's relationship with her new love interest Antony Armstrong-Jones (Matthew Goode), a photographer whom she goes on to marry after learning that her former fiancé, Peter Townsend, is engaged.
Where can I watch it: Netflix
"Mother Pilot Whale Grieves"
Category: Virgin TV'S Must-See Moment
Program: Blue Planet II, a BBC nature documentary series on marine life, narrated and presented by Sir David Attenborough. Though the show didn't win in the Specialist Factual category, the public voted for this specific "on-screen moment that truly resonated with TV fans across the UK."
Where can I watch it: BBCAmerica.com or the mobile app (for the channel's subscribers only)
Casualty
Program: With 1100 episodes aired over 20+ years, BBC's Casualty  is the longest-running emergency medical drama television series in the world. Each week, it thrusts viewers into the midst of the life-and-death drama one would expect to find in the Accident and Emergency department of a city hospital.
Category: Best Soap Opera and Continuing Drama
Where can I watch it: BritBox
Category: Best Male Performance in a Comedy
Program: Detectorists, a BBC sitcom about two friends, each with their own slightly dysfunctional lives, who dream of finding a priceless treasure that will guarantee their place in metal detecting history. Helping them along the way is a quirky crowd of fellow detectorists who are equally obsessed with this hobby.
Role: Lance Slater, a divorced fork-lift truck driver with a long-lost daughter and a new girlfriend. Lance's favorite things to do are go metal detecting on local farmland where his encyclopedic knowledge of trivia comes in handy and to shoot the philosophical breeze with his best friend Andy (Mackenzie Crook).
Where can I watch it: Series 3, for which Jones won the BAFTA this year, can only be found on Acorn TV. The first two seasons are available on Netflix, Hulu and Amazon Prime.
Category: Best Leading Actor  
Program: Broken is a BBC mini-series about a Catholic priest in a Northern English parish trying to serve his soul weary, poverty-stricken flock while wrestling with his own demons.
Role: Father Michael Kerrigan is a good man - selfless, empathetic, dedicated to God and honest to fault. And, like everyone, he's less than perfect. Despite suffering from his own troubles stemming from a traumatic childhood, Father Kerrigan attempts to guide some of his most troubled parishioners through the crises and hardships of everyday life. 
Where can I watch it: BritBox
Graham Norton
Category: Best Entertainment Performance
Program: The Graham Norton Show is more like a party than a traditional chat show. All the guests usually come out at the start of the broadcast to share embarrassing anecdotes or show off a special skill they possess. Each star has an alcoholic beverage at the ready and there's plenty of audience participation including stories from the Red Chair.
Where can I watch it: BBCAmerica.com or the mobile app (for the channel's subscribers only)
Program: Peaky Blinders is a BBC-produced gangster family epic set in Birmingham after the end of World War I. The main focus is the titular gang and their ambitious leader Tommy Shelby (Cillian Murphy). Over the seasons, the gang fights back against establishment forces who vow to stop them, all the while expanding their organization in both illegal and legitimate ways. In this award winning fourth season, the Shelbys are threatened with annihilation by another dangerous crime family so Tommy regroups his clan and a fight for survival begins.
Category: Best Drama Series
Where can I watch it: Netflix
So there you have it, a sampling of the award-winning British television available to watch from the comfort of your couch. Are any of the offerings new to you? Some are already bound to be favorites. If so, which ones? Let's talk telly in the comments section below!
---
By
for on May 15th, 2018
More to Love from Telly Visions