By
for on September 28th, 2020
Watch the Trailer for AMC's 'The Salisbury Poisonings'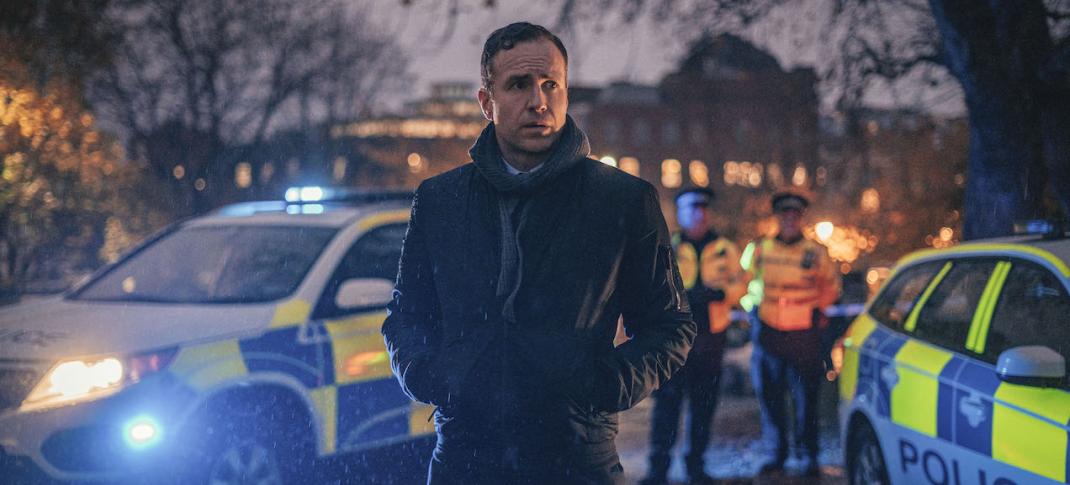 Hit BBC drama The Salisbury Poisonings will arrive in America this October, debuting on premium cable service AMC+ ahead of its linear broadcast in 2021. 
The four-part series tells the real-life story of the 2018 nerve agent attack on Russian spy - and double agent - Sergei Skripal. Within three days of the assassination, agencies discovered the lethal nerve agent Novichok was used, which is deadly enough that a half teaspoon could kill 20,000 people. And hundreds of traces of the chemical agent were found across the city.
The series was a massive hit for the BBC earlier this year, clocking in as the corporation's highest-rated series in five years. (Tied with the fantasy drama His Dark Materials.)  
Starring Rafe Spall, Anne-Marie Duff, and Annabel Scholey, The Salisbury Poisonings is less focused on espionage and spycraft and more concerned with the locals and first responders who found themselves at the center of what ultimately became global mystery and chaos.
Writers Adam Patterson and Declan Lawn described the show as follows.
The story follows the work of a public servant called Tracy Daszkiewicz (Duff), the Director of Public Health of Wiltshire Council, as she works with colleagues to try to combat a lethal and invisible enemy that has appeared out of nowhere. The public health response team of which Tracy is a part instigates a lockdown. They close a local economy. They set up an elaborate system of contact tracing and testing. They source and distribute Personal Protective Equipment for use on the frontlines. And they deal, every day, with a terrified and frustrated public. They all wonder - both Tracy and the people she is trying to protect - whether life will ever be the same again. 

The Salisbury Poisonings is not always an easy watch. It deals with real trauma, experienced by real people, not very long ago. So why show it now? Because it is a story of people coming together in remarkable ways, finding strength in family and community. It's a story that reflects the internal reality of an emergency public health response, with all of its critical decisions. But perhaps most of all, because it reflects a kind of heroism that we have all come to recognise recently. A heroism that is quiet - ordinary even - and that is wrapped up in a simple sense of civic duty that we had wrongly assumed was on the wane, but that really had only been lying dormant. An everyday kind of heroism that nonetheless changes the world.
\Watch the AMC trailer for the series below.
The Salisbury Poisonings premieres in the US on Thursday, October 1, on the SVOD streaming service AMC+. It will be available to stream in full there. 
There's no word yet about when we can expect to see The Salisbury Poisonings air on AMC's linear cable channel, but the network does plan to air the program normally at some point in early 2021.
Do you have AMC+? Does this sound like a series you'll check out? Let us know in the comments.
---
By
for on September 28th, 2020
More to Love from Telly Visions