By
for on September 23rd, 2014
Watch the New US Trailer for 'Downton Abbey' Series 5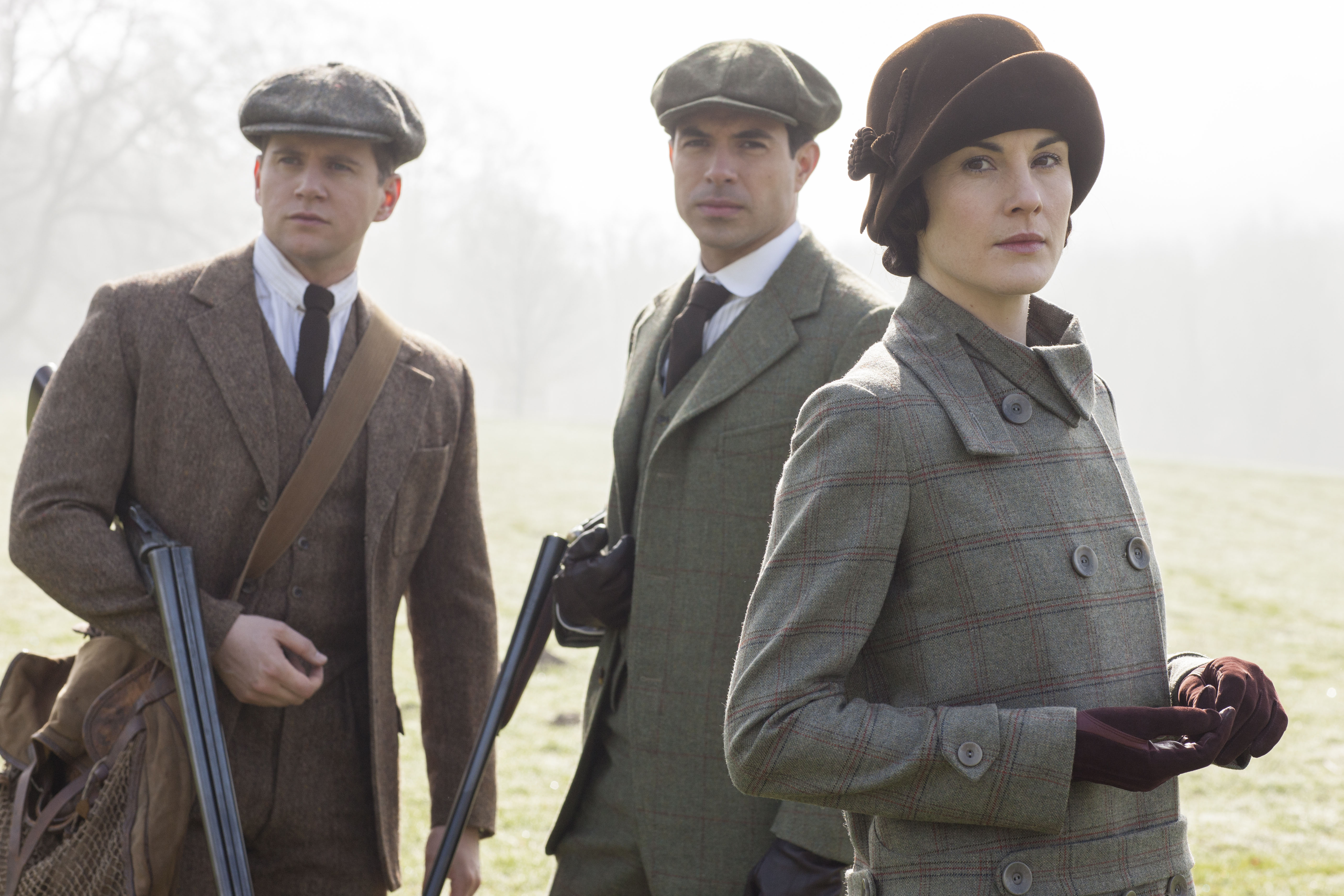 It's that time of year again where we American
Downton Abbey
fans seethe with unspoken jealousy toward our friends in the United Kingdom who officially started the new season of everyone's favorite costume drama
While we're obviously not quite as lucky as our friends across the pond (though, really, when are we ever when it comes to entertainment), we aren't completely without Downton-related goodness . Masterpiece has released a brand-new US trailer promoting the Series 5 premiere.
Happily, this new clip features footage that we didn't see in the original UK trailer released earlier this Fall, so even though they're interspersed with snippets from its British counterpart, there's plenty of new stuff for us to dissect.
Watch for yourselves below: 
[This video is no longer available.]
This trailer definitely answers a few questions raised in the first clip – for example, the lady calling Jimmy a "naughty boy" is definitely Anna Chancellor, though I'm unclear what character she's meant to be playing during her guest stint. But it also raises a few more, such as: If Mary's using the word "love" about Lord Gillingham does that mean she's made a romantic decision after all? Does Lord Wilton want to get serious with Isobel Crawley? (It certainly sounds that way from her conversation with Violet here.) Is Daisy thinking about leaving Downton? (Go live with Mr. Mason, girl! Go!)
And we still don't know the reason that things are on fire, what's going on with Baxter, or why Carson and Mrs. Hughes still seem oblivious about their how absolutely perfect they would be as a couple. Come on, guys.
What do you think of the new trailer? Any predictions for Series 5? I laid out my wishlist here, but would love to hear what you guys think! 
---
By
for on September 23rd, 2014
More to Love from Telly Visions