By
for on April 26th, 2020
Watch Jessica Brown Findlay in the Trailer for NBC's 'Brave New World'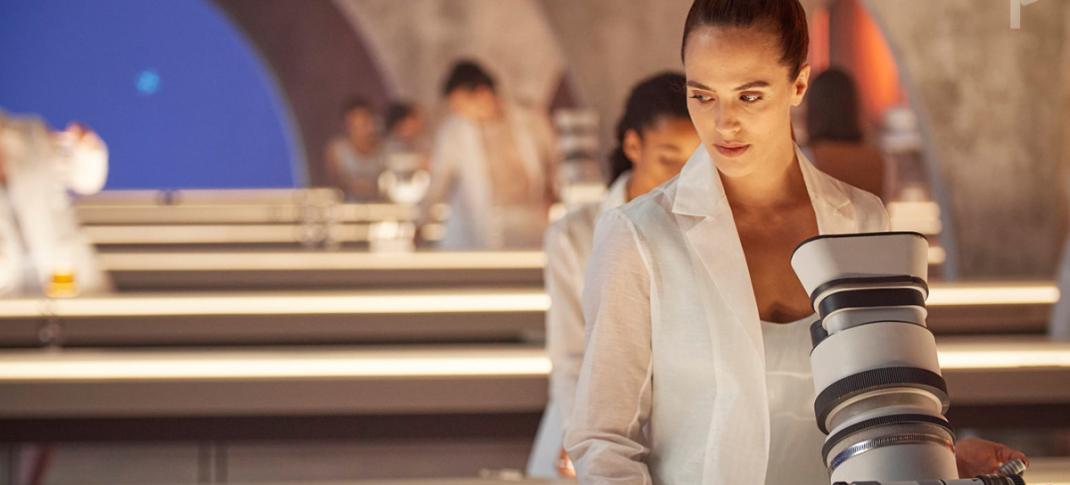 It's always lovely to watch our faves from Downton Abbey continue to thrive in the entertainment landscape long after the doors to Highclere Castle officially closed on the show. Star Michelle Dockery has a new series premiering this month on AppleTV+ (Defending Jacob), Laura Carmichael just finished filming the second season of Starz drama The Spanish Princess, and Elizabeth McGovern recently starred in period film The Chaperone that aired on Masterpiece late last year. 
Former Lady Sybil, Jessica Brown Findlay, has been particularly successful in her post-Downton career, landing leading roles in shows like Harlots, Castlevania, and Jamaica Inn and more. The actress is now set to headline a new small screen adaptation of Aldous Huxley's seminal dystopian novel, Brave New World.  
The novel imagines a futuristic supposedly utopian society  known as the World State, in which human beings are born in artifiial wombs and everyone is organized into strict hierarchies. Citizens are kept under control thanks to a hallucinogenic anti-depressant drug cocktail known as soma, and things like monogamy, privacy, money, family, and history itself no longer exist. 
The series' all-star cast features Findlay opposite Solo actor Alden Ehrenreich and Game of Thrones alum Harry David Lloyd, along  wih Demi Moore, Hannah John-Kamen, Kylie Bunbury, Sen Mitsuji, Joseph Morgan, and Nina Sosanya.
As citizens of New London, Bernard Marx (Lloyd) and Lenina Crowne (Brown Findlay) are curious to explore life beyond the strictures of their society, the two New Worlders embark on a vacation to The SavageLands - known as the Savage Reservation in the book - a place where people age, give birth naturally and pretty much do everything that's against the ideals put forth by the World State. (His only education, for example, has been the complete works of Shakespare - hence our story's title.)
While there, Bernard and Lina become embroiled in a harrowing rebellion, before being rescued by John the Savage, who escapes with them back to New London. John's arrival in the New World soon threatens to disrupt its utopian harmony, leaving Bernard and Lenina to grapple with the repercussions. The three become entwined in a fraught relationship that awakens them to the dangers of their own conditioning.
If you haven't read the book, or couldn't tell from the tone of this trailer or series description - things don't exactly end happily for anyone.
There's no firm release yet for this Brave New World as yet, but it's ostensibly meant to be one of the originals that launches with new streamer Peacock this July. So, hopefully, we'll see it sometime around then. 
What do you think of the look of this new series? Will you give it a look? Let's discuss in the comments.
---
By
for on April 26th, 2020
More to Love from Telly Visions