By
for on September 12th, 2017
Watch Benedict Cumberbatch in 'The Child in Time' Trailer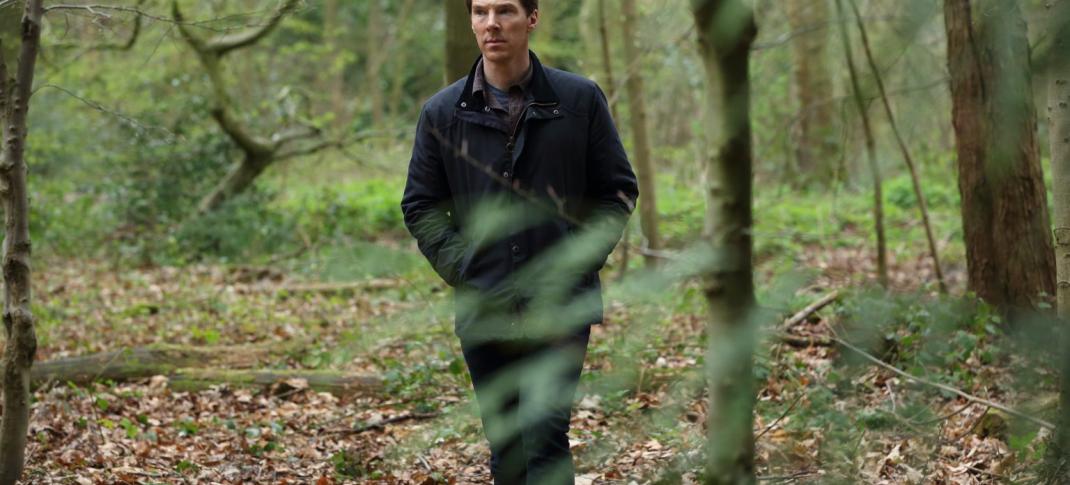 Sherlock star Benedict Cumberbatch may not be about to play the great detective again anytime soon, but that doesn't mean he hasn't been keeping busy in the meantime. (And, no, before anyone asks, no one has any idea when another season of Sherlock might happen. If it ever will. It's sad, but we'll just have to keep the dream alive.)
Cumberbatch has a new semi-regular gig as a Marvel superhero – he'll next play Dr. Stephen Strange in team-up tent pole Avengers: Infinity War – and he's been popping up in a variety of projects on screens both large and small. One of them will even show up on Masterpiece on a Sunday night in the not too distant future. So it's almost like having Sherlock back, right? (It's not, at all; but I'm trying to pretend.)
Cumberbatch will both produce and star in the small-screen adaptation of author Ian McEwan's critically acclaimed novel The Child in Time. He'll play Stephen Lewis, a successful children's book author whose life is blown apart when his daughter goes missing during a trip to the supermarket. The story is set two years after her disappearance, and explores Stephen's struggle to find purpose in his life without her. (His marriage has ended and his best friends are abandoning him to move to the country, so not a lot is going great for Stephen at the moment, apparently.)
The story seems rather dark, filled with grief and despair and heartbreak. In short: Cumberbatch will doubtless have plenty to submit as part of his Emmy reel next year.
The BBC dropped a first look trailer for The Child in Time this week which seems to back up that assessment, featuring several shots of Cumberbatch and co-star Kelly MacDonald (Boardwalk Empire) in various stages of grief and pain.
Watch for yourselves below: 
The release of a trailer probably means that the BBC is eyeing a Fall airdate for the one-off, 90 minute film. That's a total guess, of course, based on nothing but a gut feeling.
However, the corporation's promotional department tends to operate a bit differently than what we're used to in America. The BBC tends to put out trailers much closer to the airdate of a series, and not months in advance like US networks often do. It's unlikely that we'd have a trailer for The Child in Time now, if they were planning to air it in January, is all I'm saying. 
As for a US airdate, there's not really any news to share on that front. The film will air on PBS Masterpiece, but exactly when that might occur remains a mystery. (Probably not this fall though.  Sunday nights are looking pretty booked at present, what with the returns of Poldark and The Durrells in Corfu, as well as the premiere of new period drama The Collection. As we find out more on that, we'll let you know!)
Are you looking forward to The Child in Time? Anyone read the book? (I haven't.)  Do you think it's a good role for Cumberbatch or no? Let's discuss. 
UPDATE: The official Masterpiece Twitter account also shared this trailer this afternoon. In their tweet, they mention the drama "will air on Masterpiece in 2018". 
The #ChildInTimePBS, based on Ian McEwan's novel and starring Benedict Cumberbatch & Kelly Macdonald, will air on MASTERPIECE @PBS in 2018. pic.twitter.com/2TzPJzx17A

— Masterpiece PBS (@masterpiecepbs) September 12, 2017
Does that mean we could see it in Spring? Or possibly as an airdate partner for Victoria at some point in the winter? We'll have to wait and see. 
---
By
for on September 12th, 2017
More to Love from Telly Visions