By
for on November 18th, 2022
'Vienna Blood' Season 3 to Return to PBS in January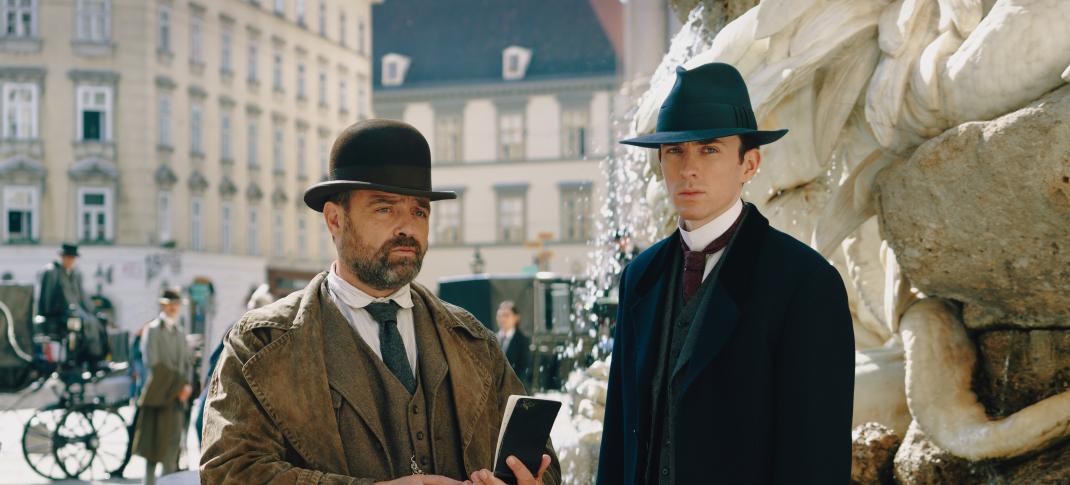 Though it doesn't get nearly the attention of, say, Endeavour or Miss Scarlet and the Duke, Vienna Blood has become a sleeper hit for PBS. The turn of the century mystery series, based on the books by Frank Tallis, is one of the few mysteries set in the late Victorian/Early Edwardian era that's not focused on London. The protagonist, Dr. Max Liebermann (Matthew Beard), is also prominently Jewish, as is his close-knit family, with period details of Jewish life in Europe as a significant theme running through the different mysteries. 
The series originally debuted in January 2020 but didn't do well with its initial Sanditon lead-in. The shutdowns in Europe and the U.S. only weeks after its finale aired delayed a Season 2 renewal until mid-summer. But the show did better upon its return last winter, as the capper to period dramas Around The World In 80 Days and  All Creatures Great and Small, and received a Season 3 renewal quickly. It's no surprise PBS is keeping it in the same place for a second year, premiering Sunday, January 8 at 10 p.m. ET.  
This year, Vienna Blood will again be part of a trio of period dramas, but this time with Miss Scarlet and the Duke Season 3 as an 8 p.m. ET lead-off, making it the second mystery of the night set in the pre-Great War era. With mystery series bookending All Creatures on both sides for the first time since its debut (Season 1 had Miss Scarlet as a lead-in, but the 10 p.m. was the drama The Long Song), Miss Scarlet and Dr. Liebermann will be pursuing cases with only cows and sheep to separate them.
Here's the synopsis for Vienna Blood's third outing.
Vienna Blood returns for a third season of diabolical new cases for Dr. Max Liebermann and Detective Inspector Oskar Rheinhardt to solve. Set in 1900s Vienna — a hotbed of philosophy, science, and art, where cultures clash and ideas collide in the city's grand cafes and opera houses. Season 3 finds Max and Oskar once again thrust into the dark underbelly of glittering Viennese society, with episodes set in a luxury fashion house, the Chinese antiquities trade, and the budding world of cinema.
Jürgen Maurer will once again join Beard as Detective Inspector Oskar Reinhardt. Luise von Finckh and Lucy Griffiths will return as Max's former-fiance Clara Weiss and scientifically badass Amelia Lydgate, respectively. Amelia Bullmore and Conleth Hill also return as Max's parents Mendel and Rachel, and Charlene McKenna as his sister Leah, who are supportive, though puzzled, by his crime-solving habits. Also expected to return: Raphael von Bargen as Oskar's boss and nemesis, Inspector von Bulow, Simon Hatzl as Police Commissioner August Strasser, and Josef Ellers as Oskar's bagman, Sergeant Haussmann.

Vienna Blood Season 3 will debut on most PBS stations on Sunday, January 8, 2022, at 10 p.m. ET and follow a weekly release schedule. (As always, check your local listings.) As in previous years, the series is made up of three feature-length mysteries, which will be divided into six episodes to fit the schedule, but fans will be able to watch all three mysteries as intended initially on PBS Passport as the complete season arrives on streaming the same day as the show's linear premiere
Stream Now
Vienna Blood
Dr. Max Liebermann and DI Oskar Rheinhardt team up to solve mysteries in 1900s Vienna.
Image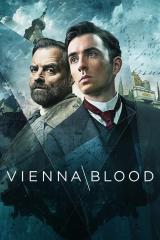 ---
By
for on November 18th, 2022