By
for on January 4th, 2023
Everything to Remember From 'Vienna Blood' Season 2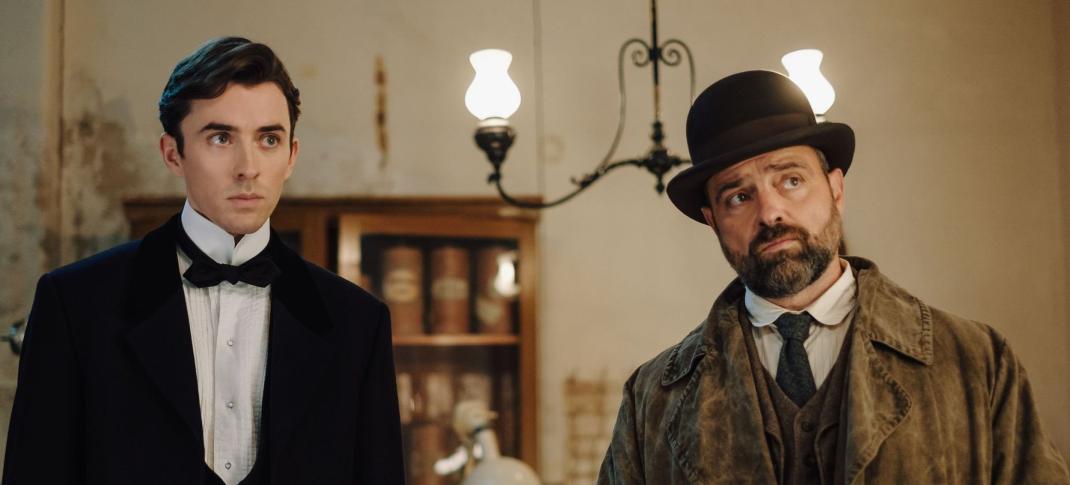 Vienna Blood didn't premiere at the most auspicious time, arriving in January 2020 just ahead of the pandemic shutdown and with a lead-in of Masterpiece's first season of Sanditon, which was already canceled before it arrived. With Austria (where the show is filmed) in lockdown, it took six months before the series was renewed and even longer to get production off the ground again. However, Season 2 has been more of a sleeper hit for the show, partly because January 2022 gave it the lead in pair of Around The World in 80 Days and All Creatures Great and Small Season 2.
But the series still has the ongoing problem of being altered from its original three-part structure from BBC Two to a six-episode series on PBS, giving three episodes super abrupt endings as the installment is sliced in half. Thankfully, PBS Passport has come to the rescue and the series drops all six episodes at once on premiere day, allowing viewers to watch the episodes in the feature-length format as intended. 
Also, Season 2 made a key recasting, with Lucy Griffiths replacing Jessica De Gouw as Amelia Lydgate, the love interest of Max Liebermann (Matthew Beard). The chemistry between Griffiths and Beard is far better, making his breaking off his engagement to Clara Weiss (Luise von Finckh) far more believable, and the love triangle he's stuck in actually works, even though Clara gets engaged to Jonas Korngold (Florian Teichtmeister). New Lydgate made a good impression on Max's dad Mendel (Conleth Hill), though his mom, Rachel (Amelia Bullmore), is far less enthusiastic about the shiksa who distracted his son from the good Jewish wife she had lined up.
Max's love life and inability to choose between Clara and Amelia were not the only emotional drama from Season 2. His partner, Oskar Reinhardt (Jürgen Maurer), is still recovering from his wife leaving him, and his lack of an upstanding family has meant he failed to get promoted when his boss, former Police Commissioner August Strasser (Simon Hatzl), left to become part of the Austria Secret Service. He's now working for the idiotic Heinrich von Bulow (Raphael von Bargen), the new Police Commissioner, and spent most of Season 2 with his bagman Sergeant Haussmann (Josef Ellers) solving cases despite his boss, not because of him.
However, Oskar did have a few flickers of life, first with an abused landlady who turned out to be an informant and then with the new archivist, Fraulein Lindner (Miriam Hie), who is rapidly becoming part of the team. Moreover, he and Max solved some high-profile cases. The first was the accidental poisoning of Countess Sophia Nadazdy, which turned out to be an anti-trans hate crime gone awry. The second was foiling a bombing plot to stop the treaty signing that led to the 1908 Bosnian Crisis; and the third, and closest to home, was a set up to ruin Clara's fiance, Korngold, using Jewish panic and blood libel so that a wealthy Christan could buy him out for a song.
Season 2 ended with Clara falling into Max's arms, so grateful she is for him saving her fiance from ruin, with Amelia rolling up in a carriage right on time to see it, which should provide for some entertaining opinions from Max's family at the continuing omnishambles that is his love life. Listen, his sister Leah (Charlene McKenna) can solve some social crises for her little brother, but this is not one of them. Meanwhile, Oskar has made a name for himself with the right people, even if no promotion will be forthcoming because of it. 
Season 1's adventures covered the first three novels in author Frank Tallis' Liebermann Papers series; Season 2 skipped around a bit, starting with Tallis' original last book of the series (published in 2012), then jumping to Tallis' most recent release from 2018 that was inspired by the TV series being greenlit, before rounding back to end with Book 4. That technically leaves Season 3 to cover books 5 and 6, Deadly Communion and Death and the Maiden, and it should surprise no one that Season 3's first episode shares a title with one of those books.
Vienna Blood Season 3 will premiere on most PBS stations on Sunday, January 8, at 10 p.m. ET, with all episodes arriving to stream on PBS Passport the same day. Seasons 1 and 2 are streaming now. As always, check your local listings.
Stream Now
Vienna Blood
Dr. Max Liebermann and DI Oskar Rheinhardt team up to solve mysteries in 1900s Vienna.
Image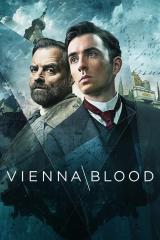 ---
By
for on January 4th, 2023
More to Love from Telly Visions