By
for on January 16th, 2022
'Vienna Blood' Season 2, Episodes 1-2 Recap: "The Melancholy Countess"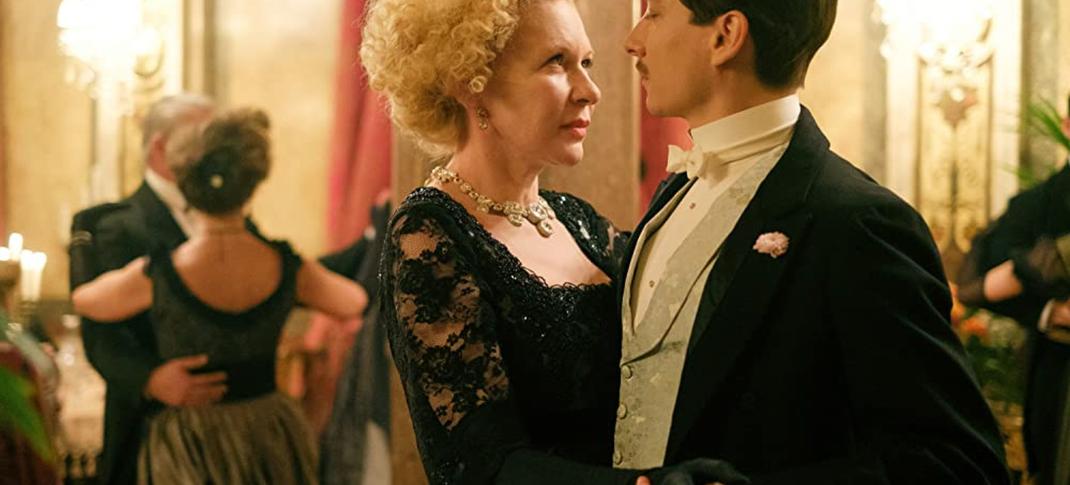 In Season 1, Vienna Blood was interesting in its usual setting and some of its characters, but its mysteries were frequently too simple. Making the lead detective an early Freud student leaned into "these aspects of mental health are so new" allowed audiences to feel more competent than those on screen. But also, one would have to sit through multiple episodes for basic answers like PTSD.
Season 2 returns with our characters advancing slightly, but not nearly enough in "The Melancholy Countess." As the story opens, Countess Sophia Nadazdy (Sunnyi Melles) just consumed poison and is dying; before she passes, she sees (or has a vision of) a woman in white.
Maid: Sir, the police are at the door.
Mendel: Very prompt!
The following day, the maid, Tilda (Krista Stadler), finds her having drowned in a tub. Housekeeper Frau Reiss (Michou Friesz) informs DI Oskar Rheinhardt the Countess was seeking treatment for depression. Her first Doctor prescribed opium, but the new one, Herr Liebermann, had stopped it, and now she's dead. For Liebermann, whose fledgling business only just launched, it's a body blow. Leah is rounding up her fashionable friends like Frau Huber (Corinna Pumm) to be clients. The first whiff of scandal brings that all down. Liebermann's boss, Gruber was the Countess' other doctor and wants a disciplinary hearing to disgrace Max and his Freudian methods.
It's an excellent reason to throw Oskar and Max back together since they are investigating two sides of the same case. The bellhop Walter (Felix Stichmann) says he saw the Countess and his description leads to uncovering Strychnine as the poison — the hotel's Direktor Holler (Michael Dangl) is furious with him for fear of scandal. Miss Lydgate is called in; Oskar's been hiring freelance to do chemical testing. (She's also played a new actress and has had a total personality transplant.) She's still not into dating Max, telling him he doesn't need more scandal. Considering Clara's moved on to Mendel's business partner, Jonas Korngold (Florian Teichtmeister), she's not wrong.
Max's evidence is less obviously valuable, lengthy descriptions of the Countess' dreams of a baby girl called Blanka Mar and stories of children's palaces and a baby who turns to dust before she drowns. At least Max gets one bit of helpful information when a second, much creepier bellhop (Aaron Friesz) brings a necklace he claims the Countess gave him. He also reveals the Countess had a lover, Oktav Hauke (Nikolai Gemel). Hauke claims he never slept with the Countess, but he's also lying about resigning his commission as an Uhlan. However, the new archivist, Fraulein Lindner (Miriam Hie), uncovers he was dishonorably discharged. 
She also turns up Leonie Hutter, another widow who showered Hauke with gifts before drowning. As Oskar and Max search Hauke's room, Frau Reiss sniffs, everyone knows Hauke was gold-digging, and he is a disgrace to the Uhlan, where her son served. Things then get needlessly complicated. The killer tossed Max's place, but a trap turns up a red herring: Herr Huber (Till First), enraged his wife told Liebermann he's terrible in bed. Sergeant Haussman finds a brothel menu in the hotel, confirming Holler has a much bigger scandal to keep quiet. A Russian couple claims to see ghosts, proving the woman in white is real. Inspector von Bülow pops up, also with a personality transplant, no longer a buffoon but a plain jerk boss. 
The original episode was aired as a single 90-minute adventure, which PBS spread across two 45 minute installments. Much like last time, this extended version does Vienna Blood no favors. It is immediately apparent the Countess' dreams are guilt over a lost child. And though PBS probably thinks it's being very titillating by closing on the image of a man in a ballgag self-flagellating at the end of Episode 1, these sort of self-hating gay tropes are so tired in 2022. Also, once Professor Gruner sends Max to the dispensary so he can steal his notebook, any hint of long-term fallout disappears, as this conveniently ties him to the scandal, so Max's disciplinary charges will be dropped.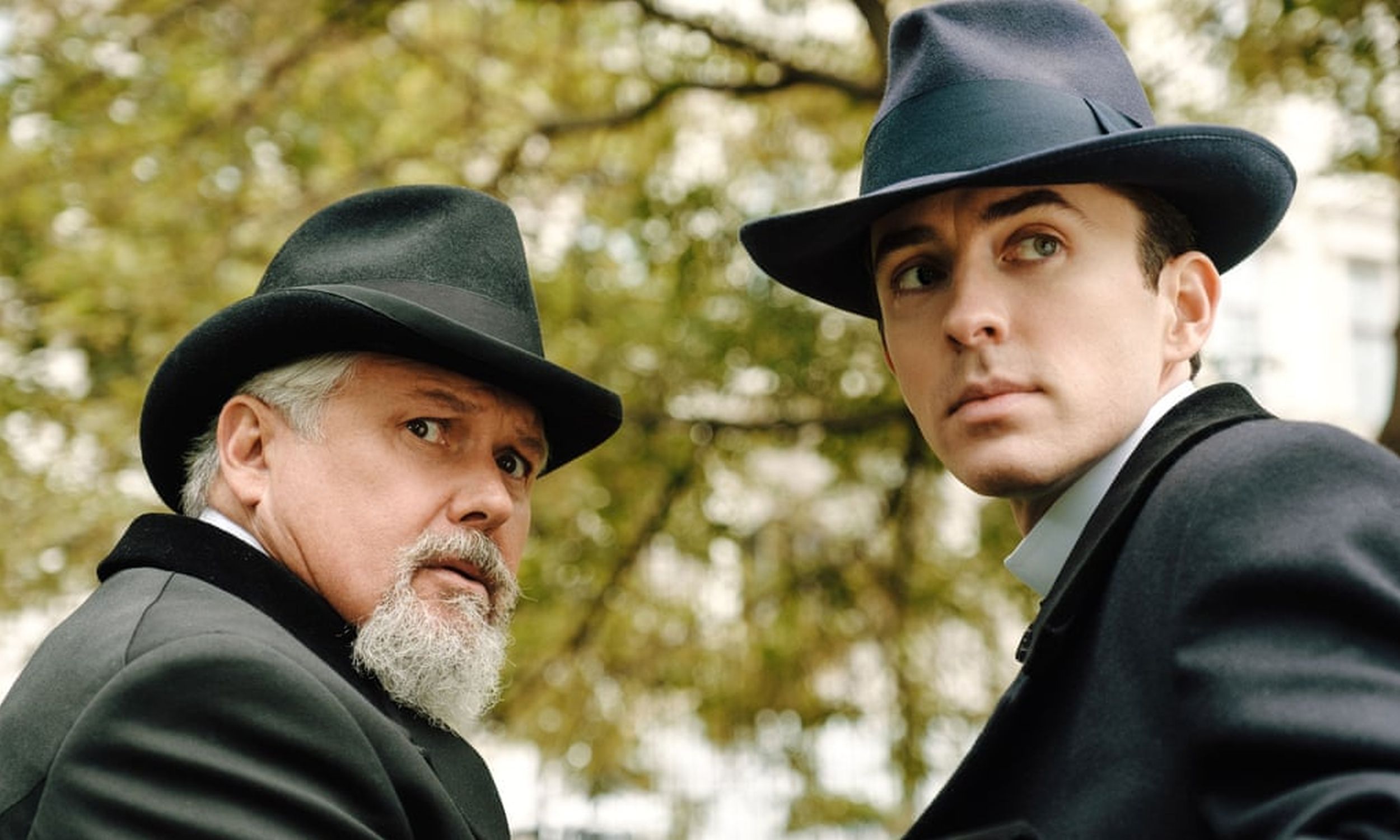 The best part is, once again, Max's family. His talk with Mendel, who is genuinely concerned for his son's happiness, and wants him to try going on a date with the nice Spitzer girl, is a highlight, not just because it finally allows Max to connect the Countess child in her dreams. Rachel and Leah are also great, especially after Max gets mugged in the park. The maid reveals the Countess' son was István, a twisted boy who hurt other children. Blanka Mar was a little girl the boy tortured and disfigured, and the Countess paid for their silence. They sent István away to a sanitarium, and his records were doctors by Gruber, who the Countess came to when she learned István escaped.
Max realizes István was the creepy bellhop who visited. The duo tracks him down to the old children's ward, which is the house of the Countess' dreams. But István never got near her. Besides, knives and torture are his thing, not poison. The Countess' death is an accident: The poison was intended for Hauke by Frau Reiss, whose son was Hauke's gay lover, and committed suicide when they were found out instead of being dishonorably discharged. Hauke was telling the truth about not sleeping with the Countess. He's been paying for Walter, who the hotel pimps out as a trans sex worker — the woman in white everyone's been seeing. 
Reiss shoots Hauke when he tells her the truth about her son, that they were in love and happy, before turning the gun on himself. But perhaps Max isn't out of the woods yet, despite having solved the case. Not only has Herr Huber promised to get even, but Gruber (who is now facing a disciplinary hearing of his own) promises revenge. At least maybe he can go back to recruiting clients again. Poor Walter, he's utterly shellshocked from witnessing all that. Do you suppose Max knows a good therapist? (Or someone to get blood out of that lovely gown?)
---
By
for on January 16th, 2022
More to Love from Telly Visions