By
for on October 7th, 2012
Upstairs Downstairs Series 2 Premieres on Masterpiece Tonight!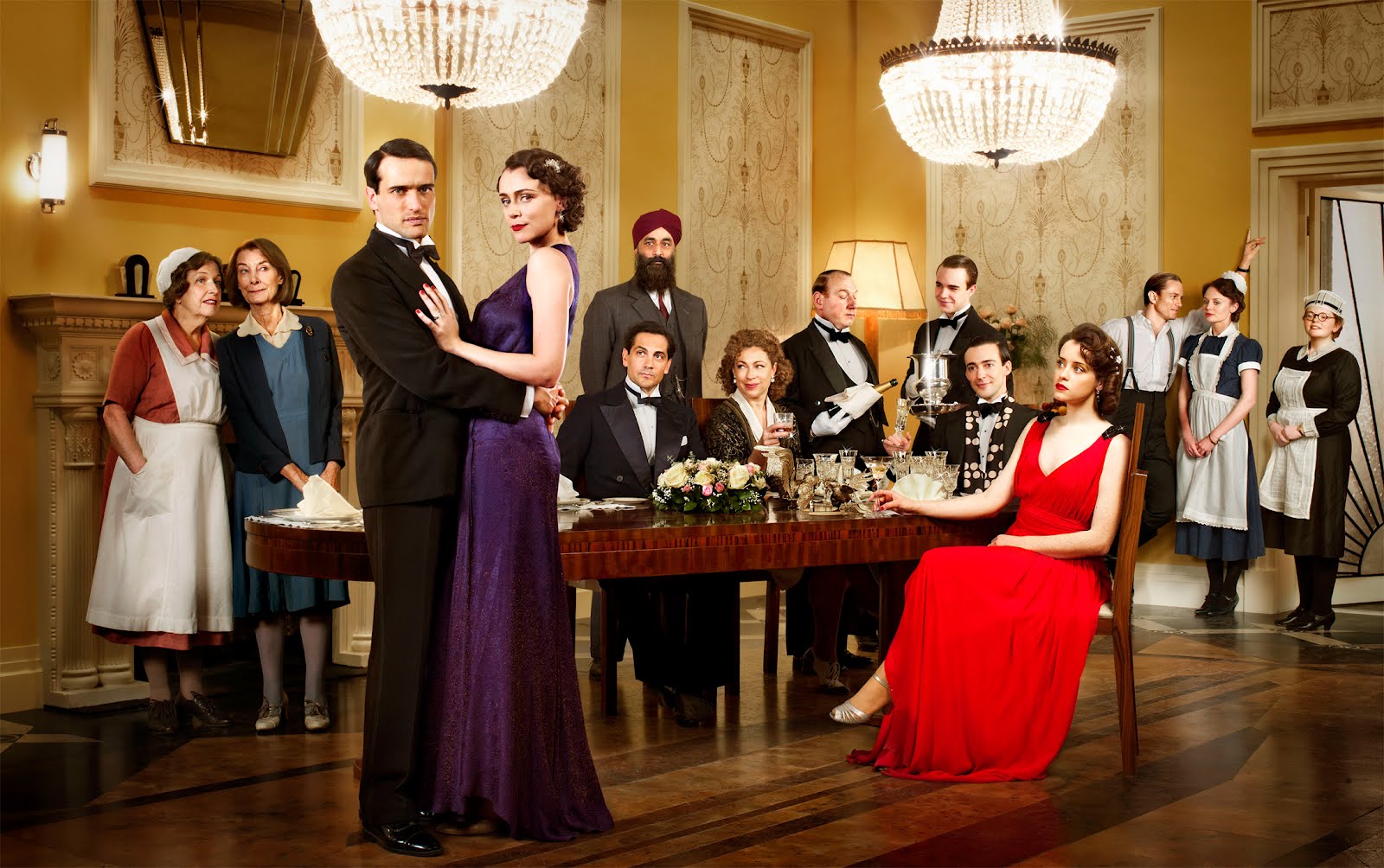 We're heading back to Eaton Place as the second season of the BBC's continuation of beloved series Upstairs Downstairs arrives in America at last on Masterpiece Classic tonight. 
Series 2 comprises six episodes, doubling the size of Series 1 and leaving plenty of room to pack in a lot of romance, political intrigue and social upheaval for residents both the upstairs and down in the year leading up to World War I. Per the official series description, Lady Agnes and Sir Hallam's family is now complete with the addition of two small children, but Sir Hallam is drawn into dangerous waters by his preoccupation with the threat of Nazi Germany and the return of troubled Lady Persie. Lady Agnes catches the eye of charismatic American multi-millionaire Casper Landry, and Sir Hallam's aunt, Dr. Blanche Mottershead. Meanwhile, life downstairs adjusts to the absence of Rose and the addition of the spirited new nursery maid, Beryl. With upstairs and downstairs harboring life-changing secrets, and the menace of war creeping ever closer, the smooth running of Eaton Place threatens to come to a halt. Dun dun dunnnnn. Click through for a preview of Series 2 of Upstairs Downstairs - are you looking forward to another season of this show?
While this incarnation of Upstairs Downtstairs seemed to have trouble getting out of the shadow of that other big Edwardian costume drama that's making waves all over the world – it's a very different sort of show from Downton Abbey.  I always thought there ought to be room for both these productions in the world – after all, we all benefit when good television exists, yes? But, unfortunately, the BBC decided to shut the doors on Eaton Place for good following this season, and chose not to renew the drama for a third go-round.  It seems a shame, but at least we've still got six episodes still to enjoy, at least. I had mixed feelings about much of the first series, but am hopeful that the longer episode run will make this conclusion a satisfying one.
Sadly, my favorite part of this incarnation of Upstairs, Downstairs – Dame Eileen Atkins' fantastic Lady Maud – is not part of Series 2. Atkins quit the series at the start of filming the second season, citing dissatisfaction with some (unnamed) elements of the story. Therefore, don't be surprised when Lady Maud kicks it in the first episode, though if you listen hard you'll probably be able hear my wail of sadness when it's official that she's really gone. I hope someone remembers to take care of the monkey. 
But there is a bright side to this situation, and that is that Alex Kingston – best known of late for playing River Song on Doctor Who – joins the cast as Hallam's other aunt (who I am fairly certain has never been mentioned before) Blanche. She's a captivating actress, who is hopefully given a lot to work with here. While I will miss Atkins terribly, it is at least some comfort that they tried to provide viewers with a worthy replacement.
Take a look at the Series 2 trailer below and leave your thoughts in the comments. Are you looking forward to more Upstairs Downstairs? Or are you over it?
[This video is no longer available.]
---
By
for on October 7th, 2012