By
for on July 25th, 2021
'Unforgotten' Season 4, Episode 3 Recap: Turning Stones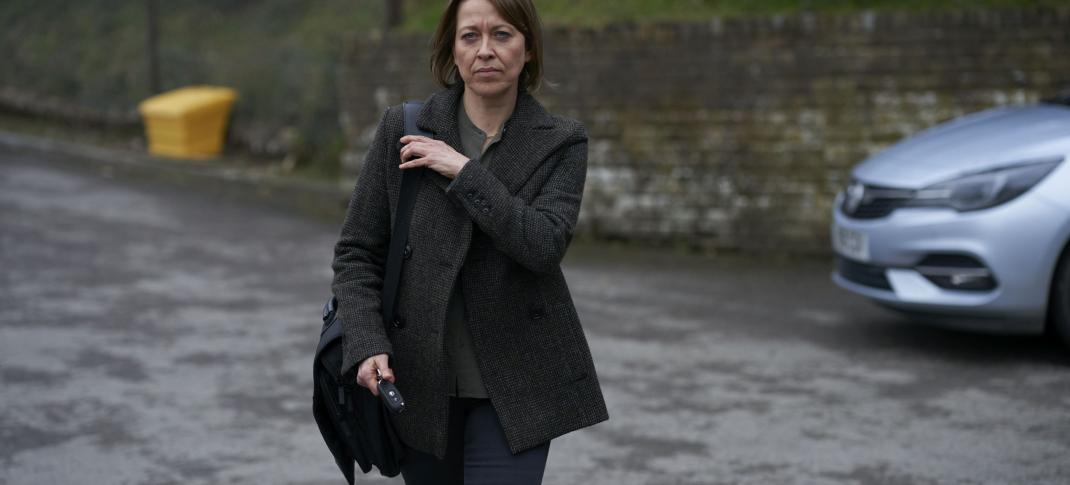 All four suspects are on pins and needles at Unforgotten's halfway point after last week's news broadcast. But so is the department: Cassie Stuart's boss, Superintendant Andrews (Colin R. Campbell), wants to know why these stones can't be left unturned since there's already a convenient dead guy to pin it all on. But you know, if the department wanted that, perhaps HR should have just allowed her to retire. The entire team doubles down on their respective angles, with Stuart and Khan on their way to hit up Liz Baildon and Fiona Grayson.
Barton: You never know, do you, what someone's capable of.
Grayson is completely freaked out, up in the morning crying, trying to pull her deposit on the new flat by mid-day. Baildon merely looks ill when the phone rings, even more so when she learns it's her boss giving her the heads up she's landed the Chief Constable role. 
Cassie tracks her down at her mother's. Faced with another interview for her career, Liz charms Cassie as if her answers give all the help in the world. As Eugenia listens at the door, Baildon insists she doesn't recognize either Walsh or Fogerty. But there's a moment of panic when she realizes Cassie has her tied to the traffic stop, and Liz tries to shut the interview down. Cassie offers to go through official channels, almost daring her to do it.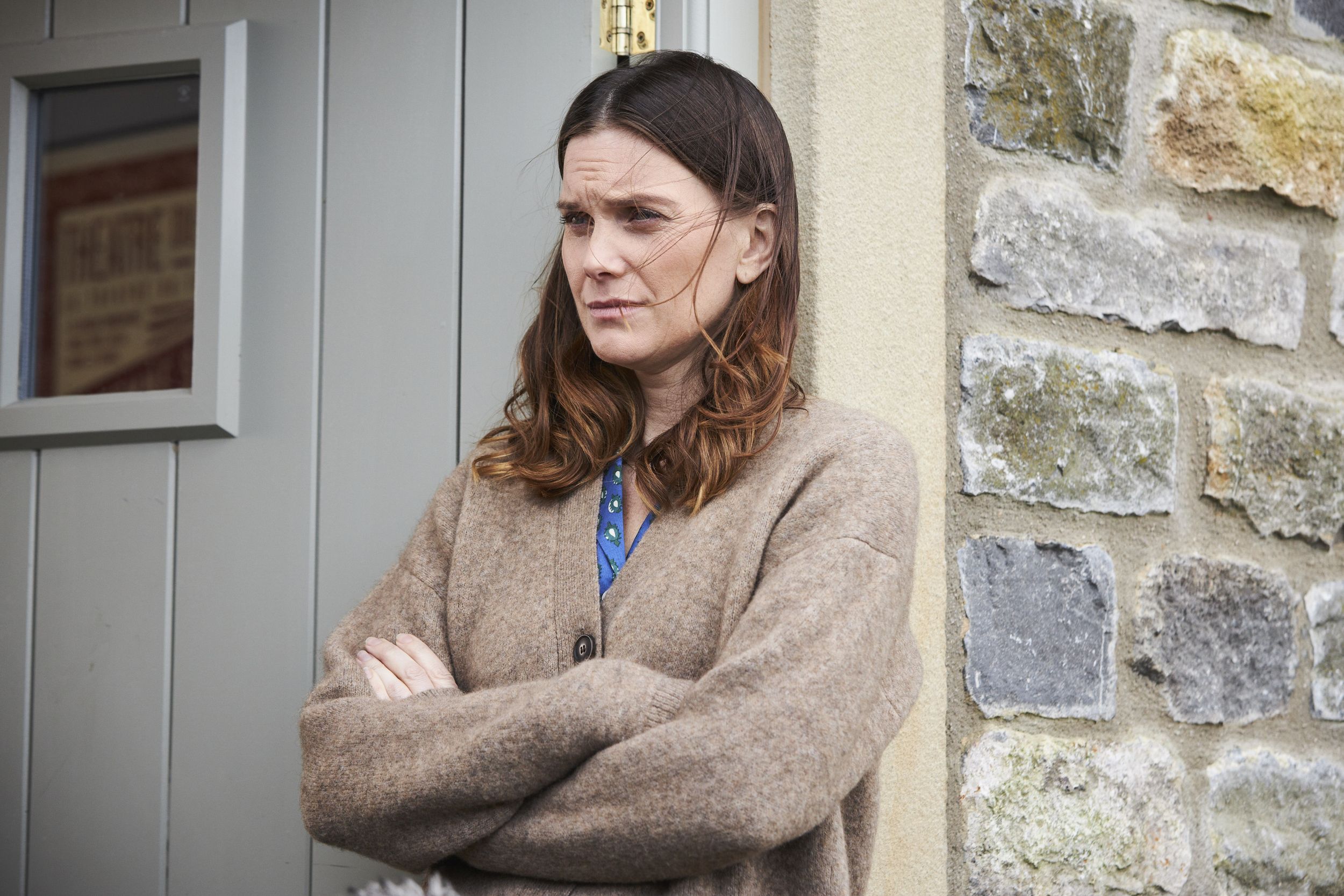 Baildon blinks and lets Cassie question her. At first, she only admits to remembering Ram since he stayed with the Force, which seems sensible. When Cassie pushes her, pointing out that Fogerty lost his entire career that night, which should have made an impression that stuck, Liz finally magically recalls the incident. As Cassie leaves, Liz's mother watches the car drive away, demanding to know what happened, as Eugenia realizes she finally has something on her employer to force the issue of a raise in pay.
Grayson is googling her old car mates when Khan arrives. She, at least, has the sense to casually admit to remembering Fogerty from probationary, though she insists she has long moved on from that part of her life. Unlike Liz, Fiona has an excuse for not remembering that night. She hated being a police officer, to the point of diving into a bottle and spending her entire probationary period at the bottom of it. Greyson says she doesn't remember most of that period of her life, spending it blackout drunk. But clearly, she does remember one incident because she's willing to do anything to get her BIL Mark (Alec Newman) to change the loan paperwork to hide her identity.
It's unfortunate Cassie and Sunny didn't go for Ram first. After tying Lucy to someone he arrested, Ram visited her house to offer her money. She responded with a slur-filled rant throwing him out of the house, which he recorded, effectively proving this is a racist-driven accusation. As for Dean Barton, he's the keynote speaker at the Jack Barton Trust fundraiser, giving eloquent speeches about how Jack's disability enriched his life. Perhaps Barton and Ram could reconnect, as once Ram comes home from his less-than-legal day, Anna tells him their unborn child had been confirmed to have downs. Anna wants to abort, Ram less so, but he says it's up to her.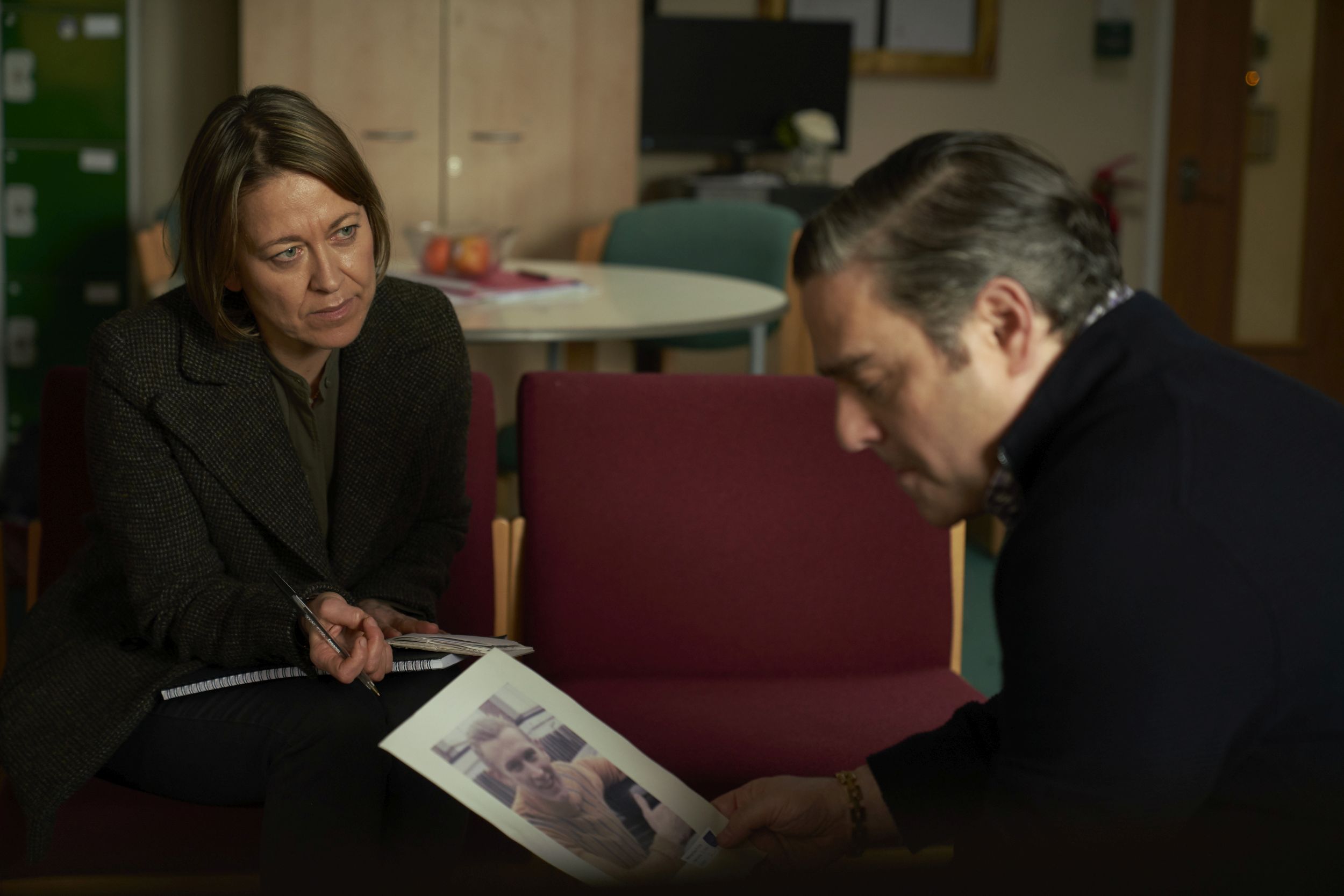 The next day, Barton is basking in his triumph until he sees Cassie pull up and then beats a hasty retreat, forcing her to find him helping clean up his fundraiser. But she's not tracking him for his smuggling. Barton admits he remembers the night in question, and he dropped out pretty quickly from the Force. He hasn't heard any of these names in years, and he doesn't remember Walsh. Khan goes for Ram and finds him in his office. It's a short interview: Khan doesn't bite on the "brothers in arms" play Ram tries, and the moment the DCI realizes what he's being questioned for, he shuts Khan down. Ram calls him a pasty and says to tell whoever upstairs sent him, "nice try." He'll only do this through official channels. 
But the suspects are stirred, and when Liz leaves the office, Fiona is outside the city station by the bike rack waiting for her. She tells Fiona to meet her the next day, with clear instructions on how to hide her trail. Meanwhile, Ram's already hit a payphone outside the office, calling someone and insisting they meet. Perhaps they might have been less worried, as Cassie and Sunny are starting to wonder if this is worth it. Cassie believes she's onto something, but Khan is wary she's letting her agenda get the better of her. Besides, he's moved in with Sal, and she's got Adam on her father trying to find out why he's changed his will. (It is, unsurprisingly, not Jenny's doing.) They've got other things to worry about.
Until, of course, Collier finds the other storage facility where Fogerty's stored a ton of stuff... including a second freezer way in the back, long unplugged, with the missing body parts. And Fran turns up a second witness, this time one who puts Ram and Fogerty chasing Walsh the night in question.
Unforgotten continues on Sundays at 9 p.m. on most PBS stations. All episodes - including the remainder of Season 4 - are now streaming PBS Passport.
---
By
for on July 25th, 2021
More to Love from Telly Visions