By
for on June 24th, 2012
Tune-In Alert: Wallander Series 1 Marathon on WETA Tonight!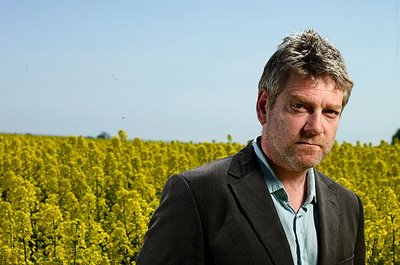 Heads up for Masterpiece Mystery lovers! We'll be re-airing Series 1 of gritty crime drama Wallander in full tonight starting at 8pm, running all three episodes back-to-back-to-back.
If you've not seen this before, Wallander is based on a popular series of novels by Swedish author Henning Mankell. The series stars Kennth Branagh as titular inspector Kurt Wallander, who has been solving heinous crimes for his entire career while watching his personal life increasingly spiral out of control.
The series is a strange combination of dark, existential, complicated and gripping. Wallander is not exactly what I would call happy viewing, necessarily, but it's certainly compelling and the mysteries that the Swedish detective must solve are all extremely well done and will keep you guessing through most of the episodes. That the show is a bit bleak is, in some ways, appealing – it's very unlike most procedurals and mysteries currently on-air and that, in its way, is very refreshing. Plus, it's a fantastic performance from Branagh in the lead role, and the supporting cast – including Sarah Smart, Tom Beard, Jeany Spark, Tom Hiddleston and more – is top-notch.
Click through for a preview and some details about tonight's marathon. Enjoy!
[This video is no longer available.]
Our marathon tonight presents all three episodes from Series 1 – Sidetracked airs at 8pm, followed by Firewall at 9:30pm and One Step Behind at 11pm.  While I don't have confirmation of a similar marathon any time soon for Series 2 of the crime drama, I wouldn't be surprised to see something like that happen at some point before the autumn.
And what of new episodes? Well, good news on that front. Wallander Series 3 will screen in the UK next month and Masterpiece will be broadcasting the third series this September, so we don't have too long to wait to see the new episodes for ourselves.
---
By
for on June 24th, 2012