By
for on September 22nd, 2021
The Top 12 Shows For Telly Vision's Tenth Anniversary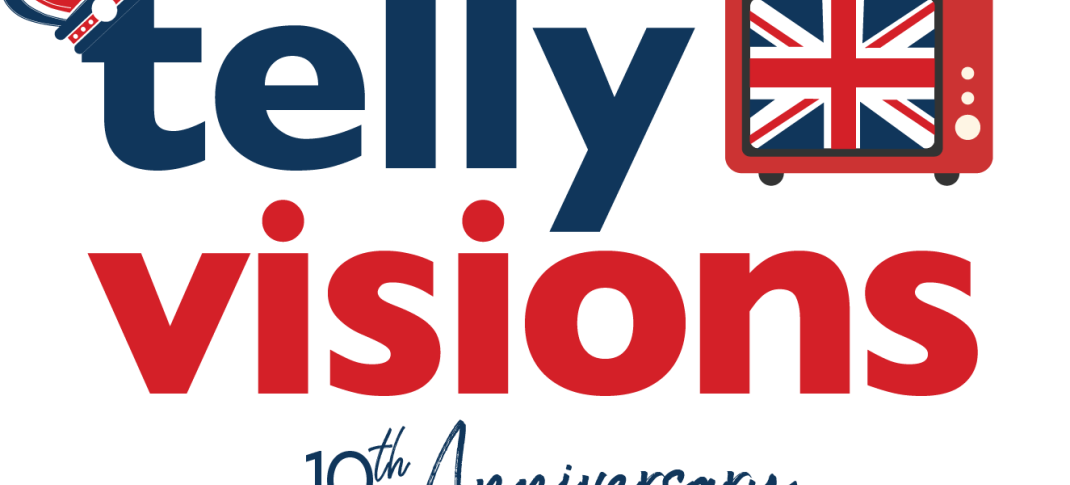 When Telly Visions launched in September 2011, PBS and Masterpiece were still generally the most dependable way to watch British shows in America. Both A&E and Bravo, which had started as highbrow cable channels in the 1990s, had long left those ambitions behind. BBC America existed, but only in the top tiers of cable add ons, and half of it was American shows anyway. Despite the ability to stream video over the internet arriving with the ubiquity of broadband, watching the BBC and ITV still required dedication and some internet know-how.
But change was already on the way. Netflix, which had started offering streaming directly to homes in 2007, had started adding older British TV series to its library. It had only been a couple of years since Masterpiece Theater had rebranded to Masterpiece. However, the show that would bring it in line with modern prestige programming, Downton Abbey, had already reached sleeper hit status with the truncated version of its first season, which had premiered earlier that year. (Meanwhile, Masterpiece's big bet, the Upstairs Downstairs reboot, flopped hard.) And a little reality show about baking was running a second season, the first not to be a Kids In Need charity special, over on BBC Two.
Here in 2021, it's almost impossible to imagine that landscape now, with six primary streaming services vying for our eyeballs (Netflix, Hulu, Amazon, HBO Max, Peacock, Disney+), all of which have British imports helping round out their coffers. Masterpiece is still a significant importer, but it is no longer the only anthology series on the PBS roster, joined by upstart Walter's Choice. There are easily another dozen more minor niche services from Apple TV+ to AMC+ to Discovery+, with British and British-adjacent programming. And there are even some streaming services that are 100% dedicated to bringing over U.K. and foreign titles, like Acorn TV and BritBox. 
With the last ten years now in the rearview mirror, let's take a look at some of the most popular series that Telly Visions has covered over the years and see which have survived the test of time and which are as dated as the day they arrived.
12. The Paradise
Does anyone else remember The Paradise, a period piece series from 2012? The series was a Masterpiece/BBC co-pro, was based on Émile Zola's 1883 novel Au Bonheur des Dames reset in North East England, and starred Joanna Vanderham and Peter Wight, alongside Emun Elliott, Sarah Lancashire, and Matthew McNulty.
It lasted two seasons, canceled because Mr. Selfridge (which, you will note, did NOT make this list) was eating its lunch in the same time slot over on ITV. But during its run, this gorgeous to look at series was massively popular with our readers. 
11. Sherlock
Talk about not aging well. Sherlock did wonders for the careers of everyone involved, vaulting stars Benedict Cumberbatch and Martin Freeman into household name status, which they parlayed into major A-list roles in blockbuster films. But the series, which began as a conceptual idea of taking Sherlock Holmes and reimagining him in the 21st century, went downhill quickly.
Nowadays, we can look back at the first season and see all the problems from the start, from the "yellow peril" middle episode of Season 1 to its treatment of female characters. But when this show was hot, boy was it hot.
10. Skins
Speaking of hot, Skins was a teen soap series that ran in the mid-to-late aughts. It launched the careers of many significant U.K. actors today, including Nicholas Hoult, Dev Patel, Daniel Kaluuya, Dakota Blue Richards, Hannah Murray, and Kaya Scodelario.
Though the initial run of six seasons technically ended before Telly Visions launched, the seventh specifically commissioned finale season to wrap things up arrived in 2013 and was one of the most popular series the blog covered that year.
9. Broadchurch
David Tennant was already a household name when the Telly Visions blog launched, starring at the tenth titular Doctor Who in three seasons and one series of specials. His follow-up series, Broadchurch, was one of the most highly anticipated mystery series when it arrived in 2013.
Moreover, it introduced Americans to future Oscar-Golden Globe-and Emmy winner Olivia Colman, who would play a couple of Queens after her run on the program, and Jodie Whittaker, who is now starring as Doctor Who's Thirteenth Doctor. Though Seasons 2 and 3 were letdowns (and we do not acknowledge the Americanized remake), Broadchurch remains a popular title even today in reruns.
8. Granchester
When Grantchester launched in 2014, based on James Runcie's The Grantchester Mysteries, it seemed like yet another "murders in a small post-war English village solved by a guy who's not a detective" series. But star James Norton turned out to be the original Hot Priest, and the series soon lived and died on his starring role as the lovelorn Sidney Chambers.
When he exited the series after the first two episodes of Season 4 (which played here as a two-part premiere), it was the biggest story of the year, as was the takeover of his role by New Hot Priest Tom Brittney. The arrival of Season 6 after COVID delays will be a welcome one too.
7. Lewis/Endeavour
One of the longest-running modern-set franchises Masterpiece airs, Colin Dexter's Morse has had two spinoffs. Lewis, the modern-day set sequel, was already airing when Telly Visions started, while Endeavour, the 1960s era prequel, arrived a year later with the backdoor pilot miniseries special.
Both have long been fan favorites on the blog, with stories about the former's final season catching much attention. The latter's ongoing recaps (which will return with Season 8) are also super popular.
6. Victoria
When Downton Abbey finally ended, there was significant competition on ITV to replace it. The answer was Victoria, which attempted to thread the needle between the Upstairs/Downstairs period-set aristocracy family drama of Downton with the pomp and circumstance of Netflix's The Crown.
Unfortunately, the series never really landed either and wound up a straight romance between Victoria and Albert. The series is on extended hiatus as it figures out where to go next, but it will undoubtedly be a popular show when and if it returns.
5. Call The Midwife
Now in its tenth season, Call The Midwife has been a staple of Telly Visions. The period set hospital drama launched the same year as the blog, and the slow march of time from the mid-1950s in the first season to the mid-1960s in the current one has been an ongoing favorite of readers.
Call The Midwife creator Heidi Thomas recently joked about adding male midwives to the cast once the show reached 1975 in Season 19, and Telly Visions hopes to be here to cover all of that should the series make it that long.
4. Doc Martin
Speaking of hospitals and Doctors, Doc Martin has been a favorite of Telly Visions readers since the blog launched. The series is also long-running (though, in comparison to Morse, it only stretches back to 2004), and the long gaps between series means that it's aired fewer seasons than Call The Midwife in that time. (Season 9 aired in 2019. Season 10 was supposed to air in 2021 but has been beset by COVID delays and will return in 2022.)
But the exploits of the grumpy Doctor (played by Martin Clunes) continue to be a favorite and will remain so so long as the show continues.
3. Miss Fisher's Murder Mysteries
Miss Fisher's Murder Mysteries isn't British, but that hasn't stopped anglophiles from fully embracing Phyrne's down under exploits. Essie Davis' cult hit was one of the few weekly murder mysteries to star a female detective. It was the only one when it launched to feature a thoroughly modern 1920s detective who was happily single and perfectly comfortable in her sultriness.
The long-running will-they-or-won't-they with Inspector Jack Robinson was such a draw it even spawned a feature film, and there's a 1960s set sequel to boot over on Acorn TV.
2. The Great British Baking Show
One of the two shows on this list to claim it helped change the entire TV landscape, The Great British Baking Show aired for four full seasons on BBC Two before it moved to BBC One and across the pond. Though the series became a Netflix staple after Love Productions decamped for Channel 4, PBS had it first (and is the reason the name changed as it crossed the pond), airing Seasons 5, 4, 6, 7, and 3 (in that order!) before losing the rights to air new episodes as part of the channel shift overseas.
It was PBS' second-run contract with Netflix that made the show a hit in the first place. Telly Visions readers have been here reading about it since before the show was cool and will stick with us and our recaps till the ovens turn off for good.
1. Downton Abbey
Masterpiece may have rebranded from Masterpiece Theater at the end of 2007. However, the arrival of Downton Abbey's first season in early 2011 is the line of demarcation for the anthology series. There is before Downton, with series like Jane Eyre and Upstairs Downstairs, and after Downton with Poldark, Victoria, and Sanditon.
The ensemble series remains so popular, the first movie was a surprise box office smash, and a sequel is coming in 2022. Telly Visions plans to spend its 11th year and onwards covering the Crowleys, and we hope you'll join us as we do.
---
By
for on September 22nd, 2021
More to Love from Telly Visions